Your Trail Otter Guide to Fall Foliage Camping
Fall is a gorgeous time to go camping in the Genesee Valley and at Letchworth State Park, but you have to be prepared. The owner of Trail Otter in Leicester explains everything you need to be comfortable outdoors during peak foliage season.
Peaking fall colors and misty mornings tell us that the equinox is just a technicality. Fall is here.
This doesn't mean the end of camping season, not for the truly savvy. There's still plenty of time to get out with the family for the cabins at Letchworth or tiny houses at Silverlaken, and with a little advice from the outdoor guides at Trail Otter, tent camping is not off the table if you're well prepared.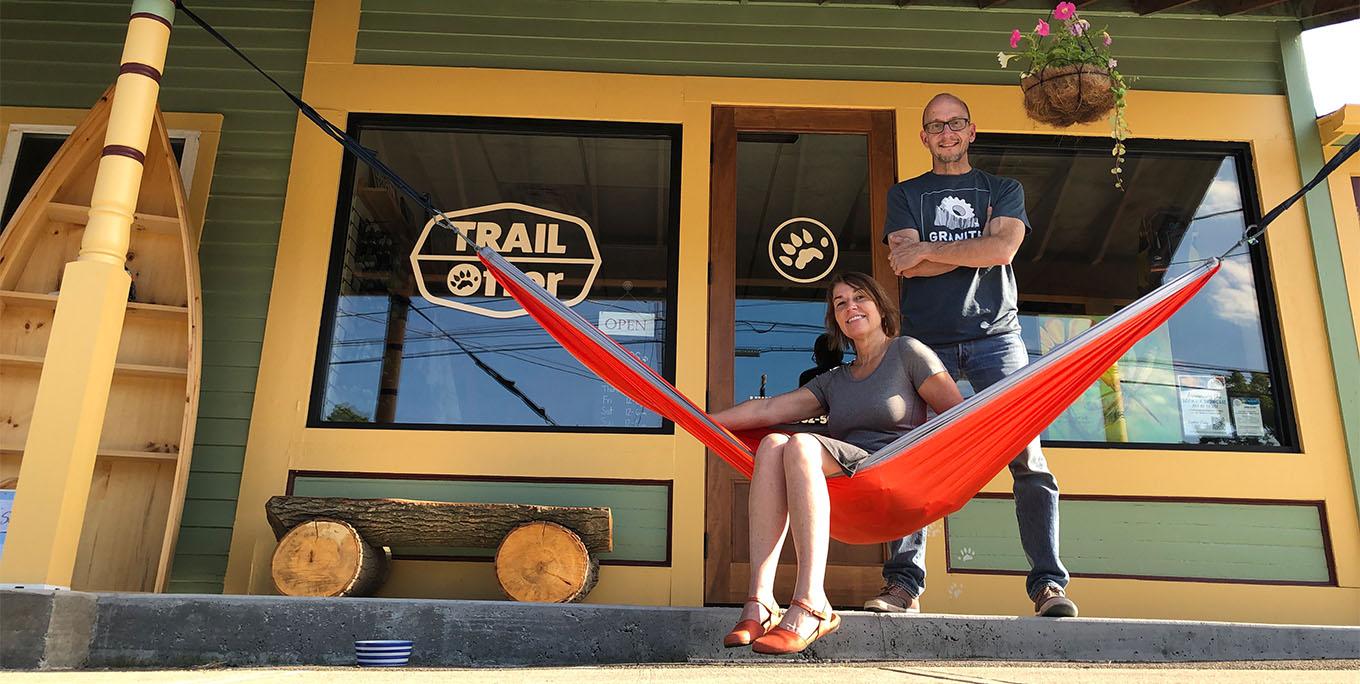 "The most important thing is a good night's sleep," said Bill Waterhouse, who runs Trail Otter with Sonni Olbert. "That in and of itself makes the trip a whole lot better."
Waterhouse says that the right sleeping bag can make the difference between that comfortable night's rest and a survival situation.
"Sleeping bags are rated for survivability, not comfort," said Waterhouse. "You'll want it to be 10 to 20 degrees warmer than the temperature your bag is rated for. If you're looking at a newer sleeping bag in our store, you might see that they have comfort ratings."
How you keep the bag when it's not in use matters, too. "Higher end bags come with a storage sack," said Waterhouse. "When it's not in use, you can keep the bag in a longer sack like a pillowcase. That keeps it from getting permanently squished down and compressing all the insulating air out of it. Then when it's time to head out, you can put it in the storage sack or a compression sack."
If you have a good sleeping bag, you'll need a good sleeping pad to set it on so tiny bumps, rocks, or twigs don't cause big problems. "Back sleepers can get away with thinner sleeping pads," said Waterhouse. "It's side sleepers who need a thicker pad. They make sleeping pads specifically for side sleepers now."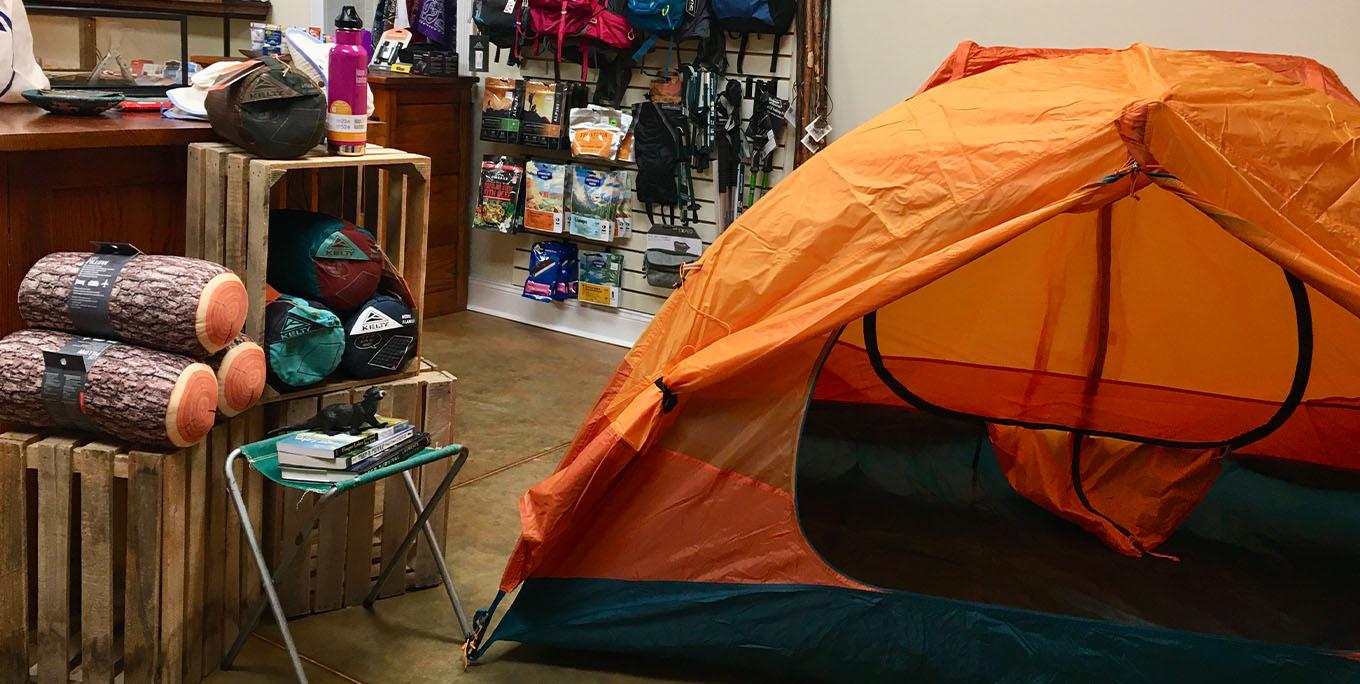 You should have a weather plan, even if forecasts call for clear skies. "Some campers bring a tarp that they can tie or stake down over their tent," said Waterhouse. "That's something to consider. You want your tent on a flat surface, not too steeply sloped and definitely not in a bowl in the ground. As you can imagine, the first place rainwater is going to pool up is in a low spot like that."
Just like planning for cloudy skies, campers should plan for unexpected tiredness or stress, however unlikely. "Backpackers have a term for the body shutting down due to dehydration and exhaustion," said Waterhouse. "It's called 'bonking.' It really shouldn't be a problem if you're not exerting yourself, but I like to bring packets of electrolytes or Emergen-C just in case."
The water you put electrolytes in should be safe for drinking. "Any water that you collect from outdoors should be brought to a rolling boil for at least one minute and allowed to cool before drinking," said Waterhouse. "Distilled water has very little nutritional value because it has no minerals for you."
Lastly, Waterhouse took special care to mention tick protection. Outdoors experts say that in New York State, peak tick season is the height of summer, when young ticks are tiny and people are spending the most time outside.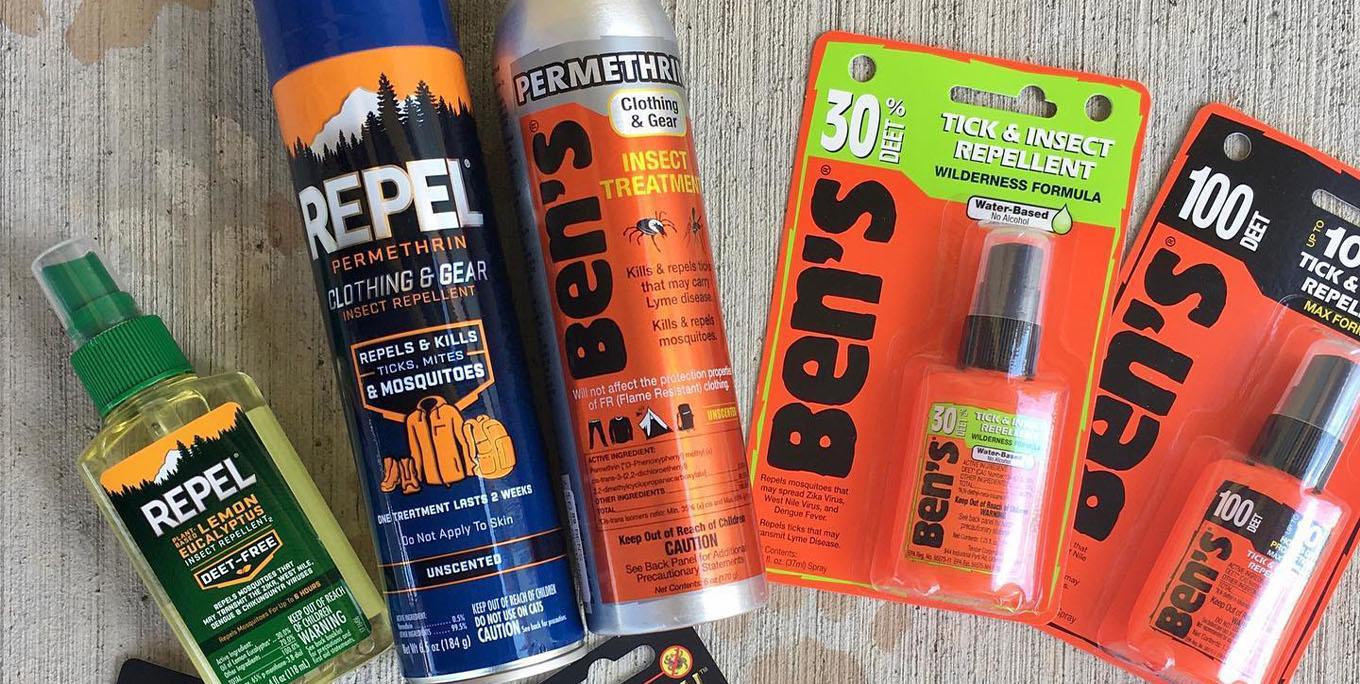 "The biggest danger out there isn't bears, or coyotes, or snakes, or wolves," said Waterhouse. "It seems like everybody who visits the store at least knows someone who has had a tick on them." He says a good bug spray can go a long way to make sure those late-season adult ticks -- the ones responsible for Lyme Disease -- don't bite. "We recommend Permethrin, an insect and tick repellent that's applied to clothes, not to skin," said Waterhouse. "It lasts on clothes for several washes and kills ticks on contact. That's what I use when I'm out there."
Anyone looking to spend a night in fall colors country would enjoy stopping in Trail Otter to talk outdoor plans with Waterhouse and Olbert. Their shop is located at 134 Main Street in Leicester, right next to the Leicester Town Hall. Look for the colorful hammocks out front!