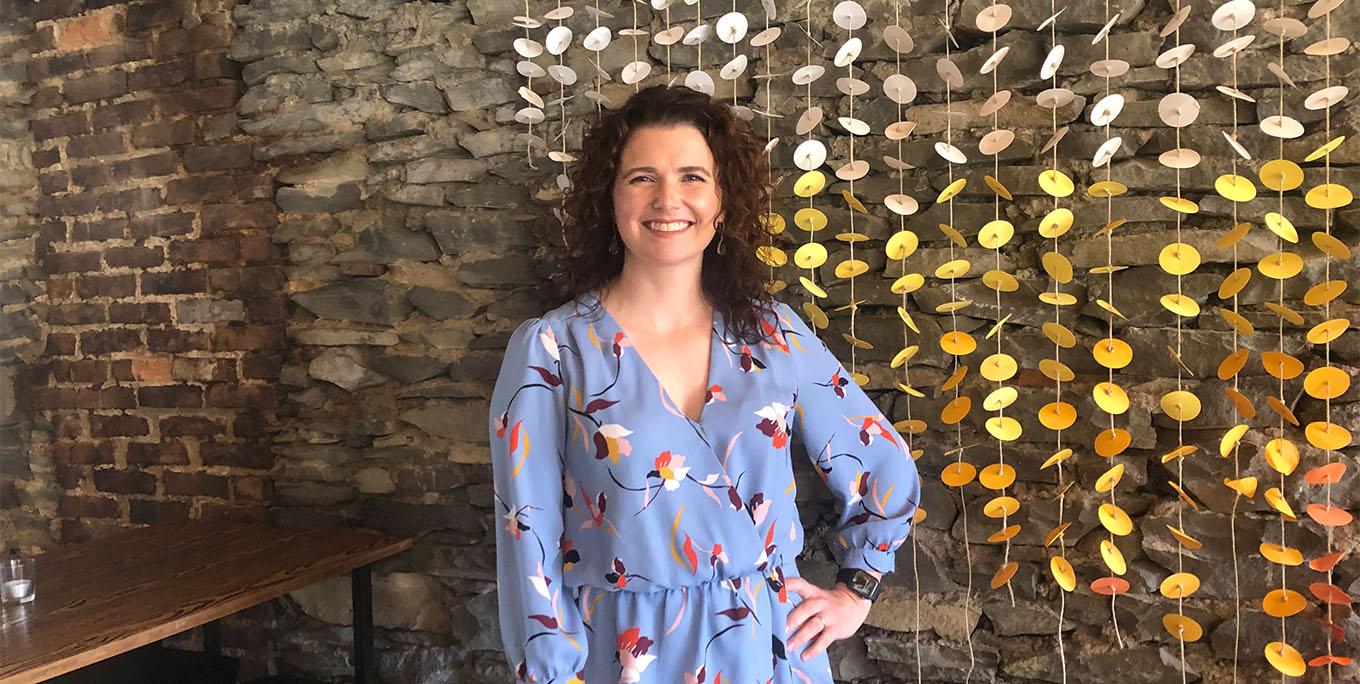 No holiday dinner is complete without a great bottle (or two) of wine. I spoke with Jacquie Billings, owner of Ration Wine Bar in Perry, for suggestions on amazing local and international wines to enjoy with this year's turkey. Jacquie, who also owns the Hole the Wall Restaurant & Lounge with her husband, chef Travis Barlow, believes you don't have to sacrifice quality for price to find the perfect wines to pair with you Thanksgiving celebration.
"What we try to do [at Ration] is connect people with wines they might not usually encounter – or that they might think of as outside the budget – in a way they can afford," she says.
The November and December wine lists, geared toward holiday celebrating, showcase thought-provoking and engaging wines, from familiar Finger Lakes rieslings to full-bodied Italian reds. Most are offered both by the glass or to-go (paired with an accompanying takeout dish), and Jacquie selects each and every one with care.
Sparkling Wines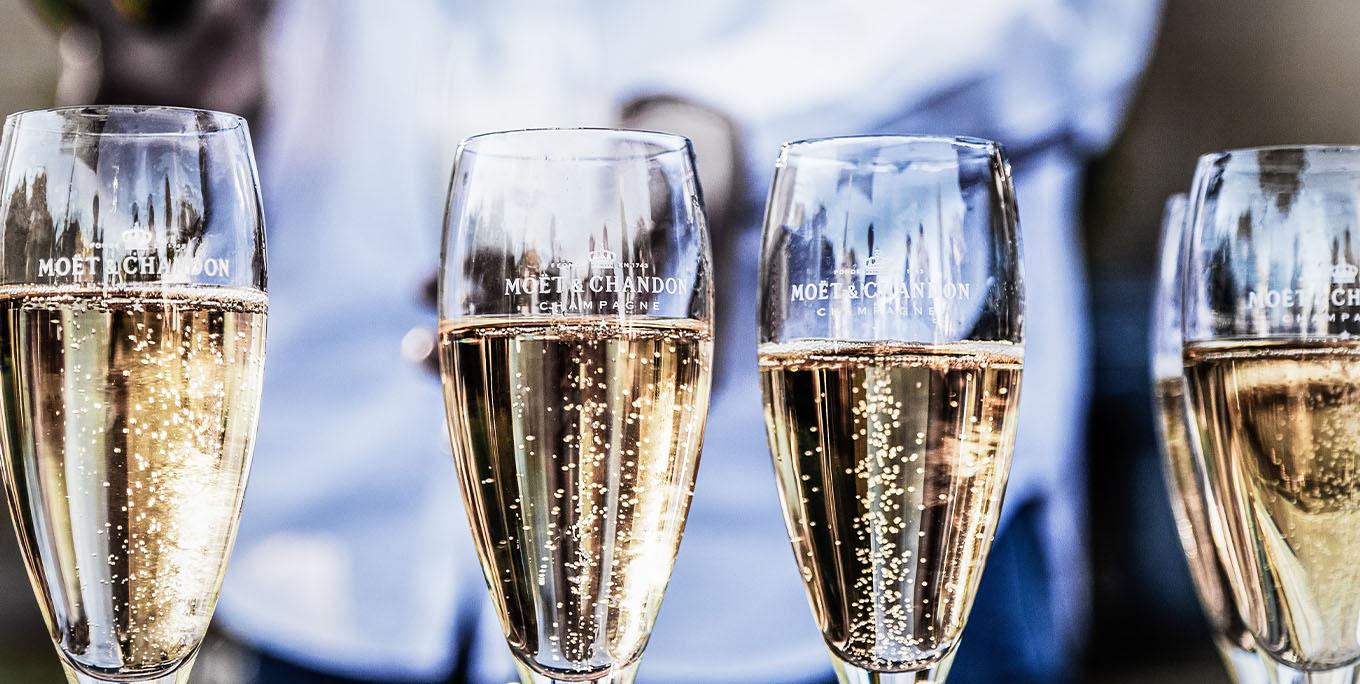 "What makes you think of this season or of celebrating quite like sparkling wine?" says Jacquie, pouring a taste of Veuve Ambal Blanc de Blanc imported from Burgundy, France. Crisp and refreshing, the Blanc de Blanc is a year-round staple on Ration's list and, at $30 per bottle, as affordable as it gets for quality sparkling indulgence.
For those who want to celebrate with something extra special, Jacquie recommends the Pol Roger Brut, a true Champagne from France. This lavish Champagne is dry, rich, and elegant; as a bonus, Ration offers it for as much as 30% below the retail value!
For luxury sipping made a little closer to home, Jacquie recommends the new brut from Ravines Wine Cellars, a Seneca Lake based winery. You can taste both these wines, along with a sparkling rosé from the Russian River Valley in California as part of the new sparkling wine flight debuting at Ration this month. The flight gets you a 2 oz. pour of each of Jacquie's picks for best sparkling wines when you visit Ration over the course of your holiday celebrating, all for just $20. "I want everyone to be able to try them," she emphasizes about the price. Bottles of these premium (and sometimes hard to find) sparkling libations are offered for carryout, too, if you prefer to pop your bubbly at home.
White Wines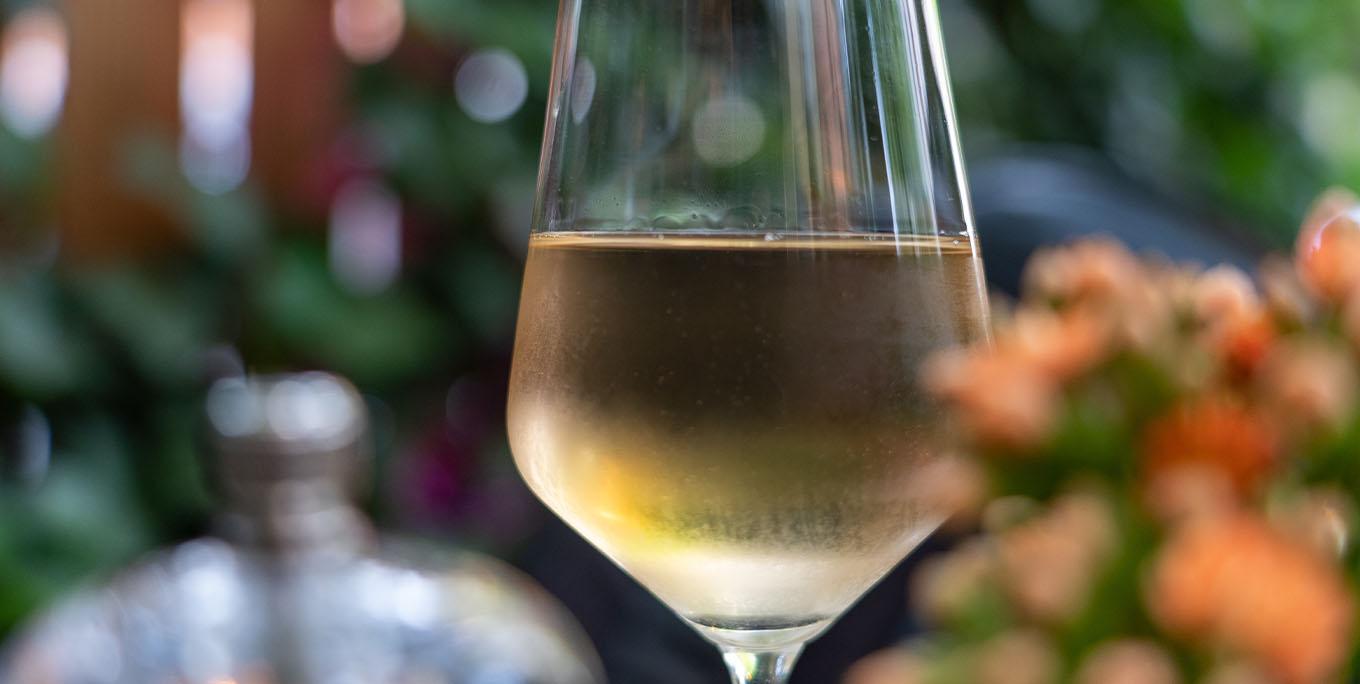 Robust red wines tend to hog the spotlight when it comes to winter dishes, but don't bypass white wines when planning your holiday menu. Jacquie points to the 2017 Blanc de Sers from Italy's Cantine Monfort as one example. Made from indigenous grapes from Trinito, this zesty white blend is an ideal accompaniment to a plate of turkey, stuffing, and all the fixings. "I fell in love with it," she says. "I needed it on the menu!"
And what about Finger Lakes wines?
"We're always focused on putting Finger Lakes wines on stage with international varieties made in the same style. The idea is to show both local wines and the international wines that inspire the vintners here."
FLX wineries are best known for their rieslings, an aromatic variety of white wine that can range from extra sweet to bone dry. If you're interested in dry or off-dry local wines, consider the 2017 Riesling from Ravines Wine Cellars just added to Ration's list for winter. With tasting notes of citrus and a floral bouquet, this full bodied varietal is my personal go-to for bringing to parties, so I was excited to see it available at Ration.
Compare it to the ever-so-slightly sweeter Hosmer Semi-Dry 2017 Riesling, another wonderful FLX wine to share at the dinner table.
Not sure which one is for you? "Come in and taste both. It's interesting to try two similar wines from different Finger Lakes and see how they're different."
Rosés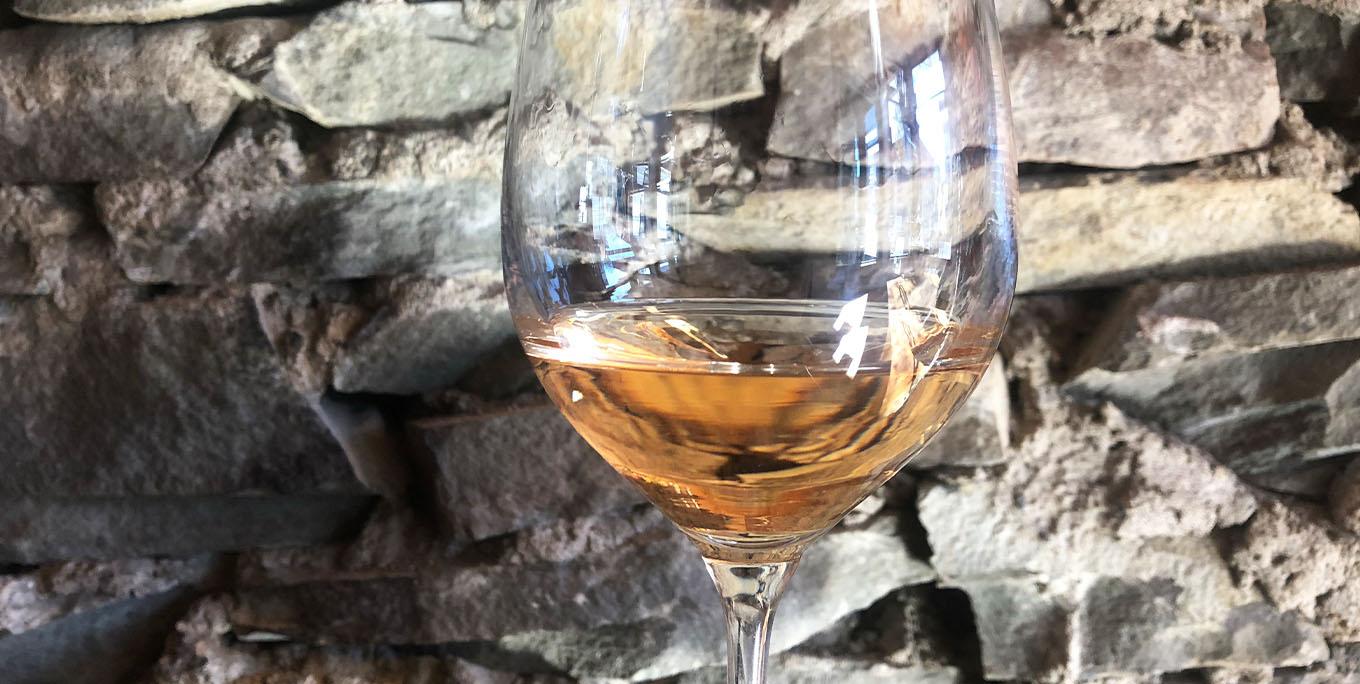 Think rosés are just for summer? Think again. "This one is perfect for turkey," Jacquie said, inviting me to taste the Italian Casata Monfort Pinot Grigio Rosé, a full-bodied dry wine with a lovely golden pink hue and a fruity aroma that turned into notes of apple and honey as I sipped.
Red Wines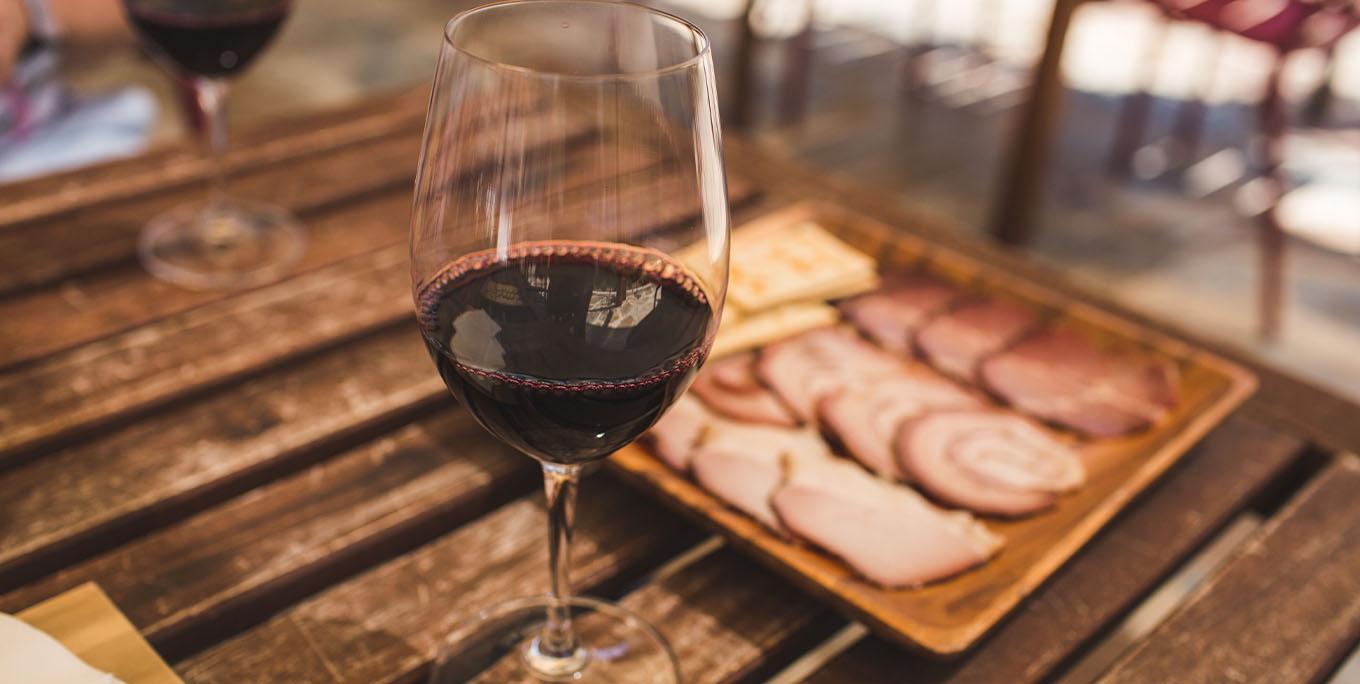 When I asked Jacquie to pick one red wine from Ration's list to highlight for the holiday season, she immediately gestures to the Montepulciano D'Abruzzo DOC from Italy. "This is a super affordable wine for the quality. Tanic and chewy for the full bodied wine lover."
What do the Genesee Valley locals tend to love on this end of the spectrum? Taste the El Jefe Tempranillo, a Spanish wine made from black grapes that's "a little on the funkier side," with some slight oakiness. "A lot of our regulars love this one. It's earned its position on the list and goes well with just about any meat and vegetable."
Dessert Wine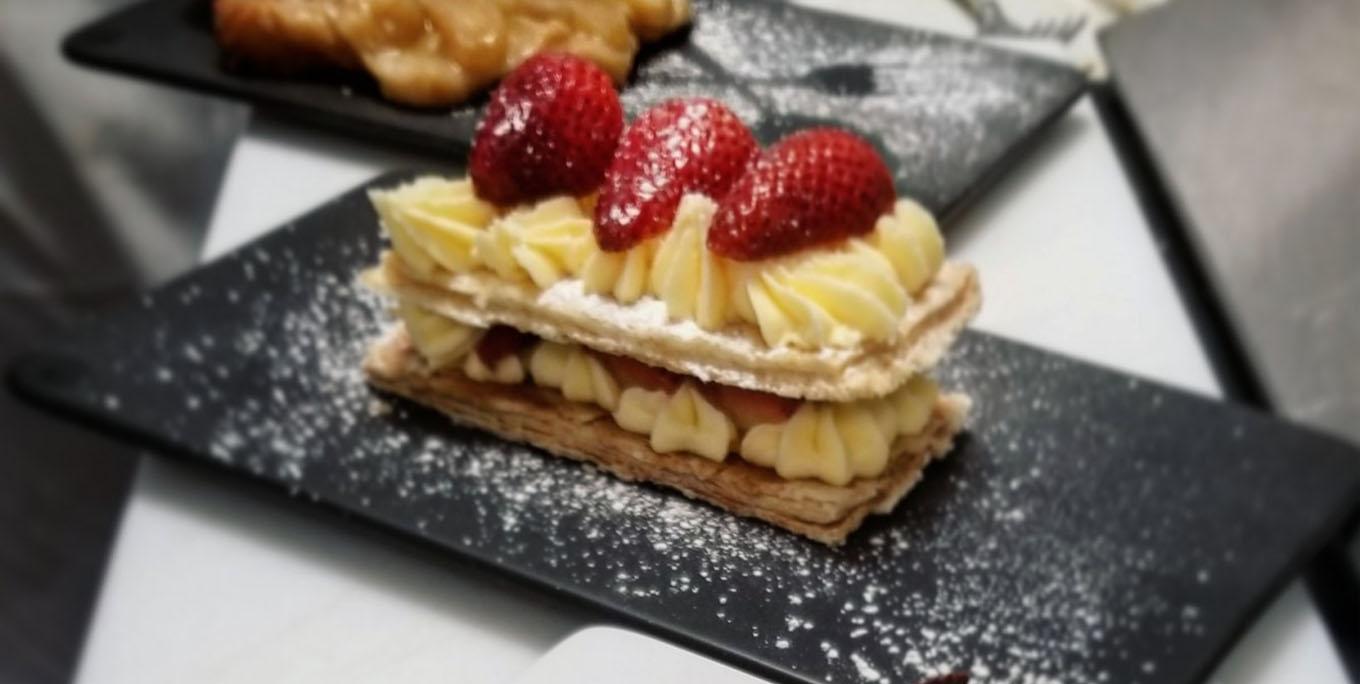 Should you serve wine with your apple pie this year?
"The rule of thumb when pairing wine with desserts is that the wine should be sweeter than the food." While the bitterness of black coffee helps highlight the sweetness of cakes, pies, and chocolate, the same can't be said of wines.
"Wine already has a sugar presence so a tangy dry wine isn't going to complement something super sweet like a pie," says Jacquie. If you do want a libation with your slice of pumpkin pie, consider a liqueur or a spirit.
Whether you're local to the Genesee Valley or just visiting, make sure wine tasting is part of your holiday celebrations this season! Visit a winery, browse the selections at the locally owned wine shops in the area, or stop by Ration to explore a world of delicious wines just right for toasting with your loved ones.