A drinking fountain installed in 1904 by members of the Avon Woman's Christian Temperance Union (W.C.T.U.), a chapter of the temperance organization, to encourage drinking water rather than alcohol.
Open
Located in the Avon Village Park and always open.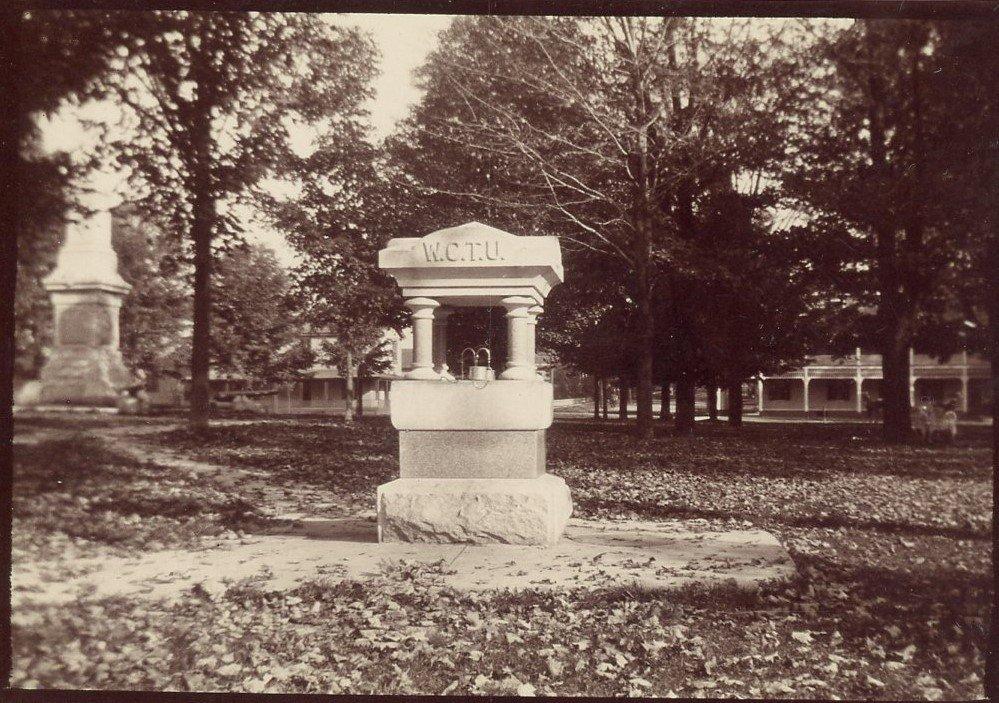 The hammered and polished Barre granite fountain, installed in 1904, is located near the west side of the Avon Village Park.
National Woman's Christian Temperance Union (NWCTU)'s organizing convention of 1874 encouraged its attendees to erect drinking fountains in their hometowns. The NWCTU advocated the fountains as a means to discourage people from entering saloons for refreshment and sponsored temperance fountains in towns and cities across the United States.
In the early 1900s, the movement for the establishment of drinking fountains was renewed and the Avon W.C.T.U. began raising funds to erect a drinking fountain in Avon Park. Over $500 was raised and a contract was awarded to C. Sutherland of Perry, N.Y., for $470.
The fountain was transferred to the Village of Avon and ready with ice for the fourth of July, 1904. It continued in active use until the second half of the twentieth century.