Step off the grid to explore Warsaw Falls, a winding creek that's fed by a majestic 80-foot waterfall.
Open
As part of the Village Park, the trail entrance to Warsaw Falls is accessible from dawn to dusk.
HOW TO FIND WARSAW FALLS
Tucked away behind the Village Park and sitting on private property, locating the trail entrance to Warsaw Falls can be difficult for first timers. Park at the far north east corner of the park, at the base of a sloping green hill. Follow a clearing up the hill and you'll notice a trail verging left.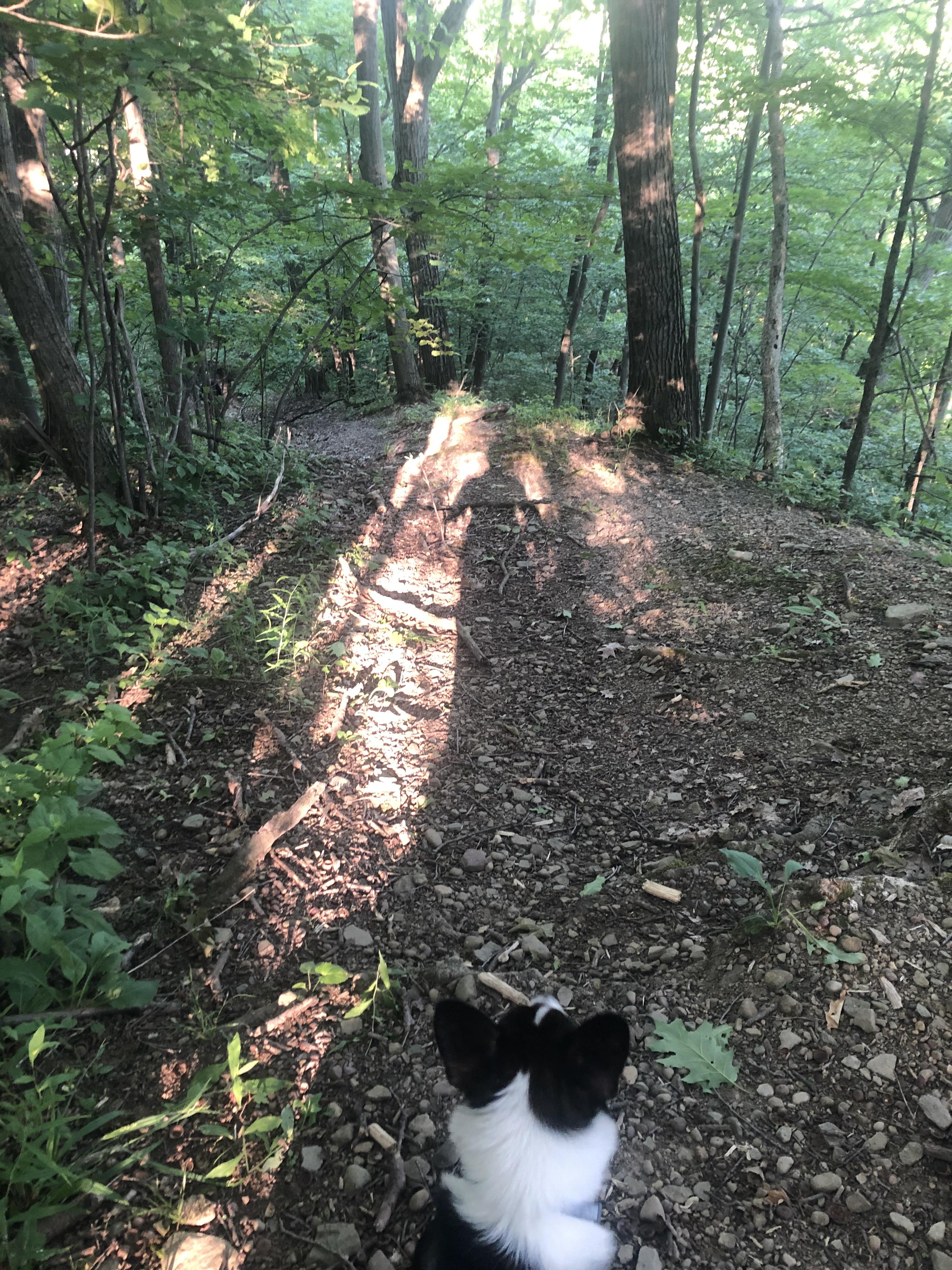 Continue following this rustic trail, taking the forks that descend toward a babbling creek on the other side. Keep in mind that this is not a maintained trail, so expect to navigate tree roots, logs and other natural barriers along the way.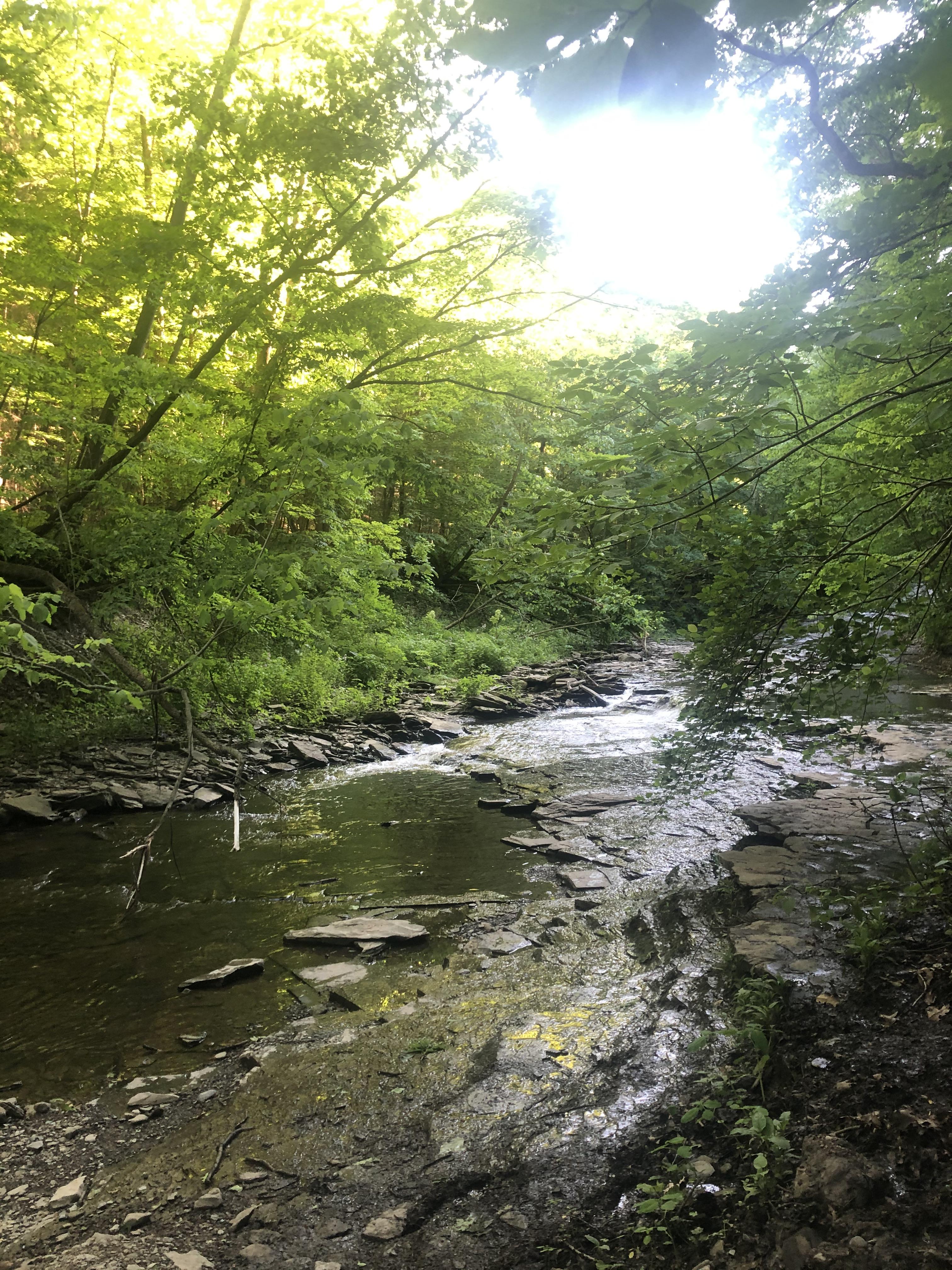 Once you reach Stony Creek, follow it upstream. Much of this hike will require wading into the shallow water! Enjoy several smaller water falls, and serene views of untouched natural beauty that culminates in an 80 foot tall waterfall that looks like something out of a storybook.
Admire the falls from the base or hike up a short series of rocks to get right under the water!

TIPS FOR HIKING WARSAW FALLS
While the trail isn't steep or too difficult, it is best for hikers with good balance who are comfortable navigating rocky and slippery terrain. Wear waterproof creek wading shoes or sturdy sandals because your feet are guaranteed to get wet.
We also recommend wearing a bathing suit to get the best experience out of the falls! Bring a waterproof phone or camera case, too. You'll want to snap pictures for sure.
Visit in the summer! We explored these falls in early June when the water was just starting to warm up. Spring and fall hikers should be prepared for a chilly experience when wading up the creek.
Safety Note
Avoid hiking the creek shortly after a heavy rain. It only takes a day or two of showers for this hike to become dangerously treacherous with high and rapidly moving waters. For this reason, we also don't recommend it for young children.
Creek wading at Warsaw Falls
Keep in mind that some sections of the creek bed are slippery and require willingness to get creative with how to walk up the waterfalls. This hike perfect for explorers who want a little adventure without a long distance hike. From start to finish, hiking to the waterfall and back took us about 2 hours with a leashed dog in tow! The time is well worth it to take in the beauty of this natural oasis.
The trail and creek are rarely crowded so you'll get to enjoy the rare experience of feeling like you're in your own private paradise--with all the amenities of a bustling village just around the corner.