A great place for birding and a quiet walk, the outlet section of the Silver Lake Trail connects Silver Lake to the village of Perry.
In 2014, with support from the Town of Perry and Town of Castile, the Village of Perry successfully applied for grant funding for planning work on the Silver Lake Trail.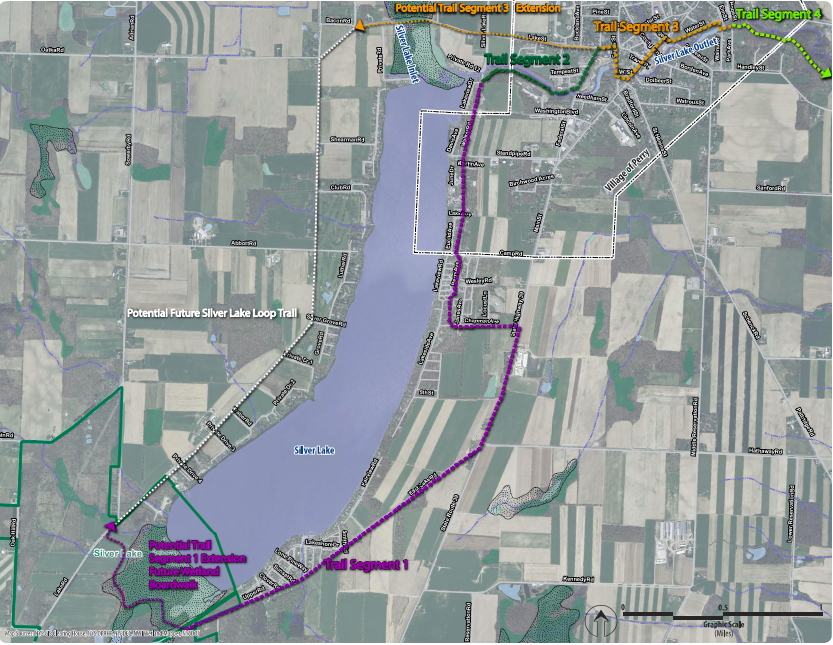 The ultimate vision for the trail is that future segments will connect the wetlands at the Southern end of Silver Lake to Perry's Main Street district all the way to Letchworth State Park.
Today the trail can be enjoyed between Federal St. and Lake Rd.