Rattlesnake Hill Loop Trail
About the Trail
Rattlesnake Hill covers 5,100 acres and is located in Livingston and Allegany Counties. This trail loop is ideal for hiking, cross-country skiing, horseback riding, mountain biking, bird watching and picnicking. Outdoor recreationists will encounter a varied landscape of forests, meadows, ponds, creeks and sweeping views of the surrounding hillsides. The area is home to abundant wildlife including white tailed deer, wild turkey, mink, racoon and beaver. Trout, ducks and geese all inhabit the many ponds visitors will encounter along the way.
Directions and Waypoints
Park your car on Ebert Road (42.536236°N, 77.857067°W). Parking is located right at the trailhead (#16). From here walk around the yellow barricade and head south down an unmarked dirt road for about 2 miles. The road, while unmarked, is an extension of England Hill Road that comes from the Southern portion of the Wildlife Management Area.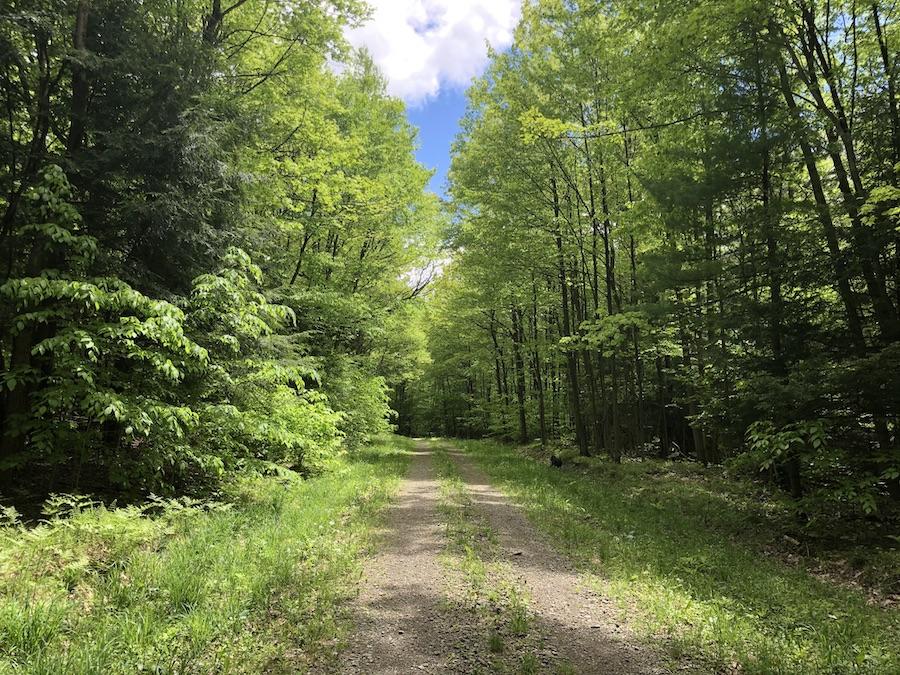 Once you hit England Hill Road you will see a series of ponds. Instead of continuing down England Hill Road you will turn left down Trail # 17.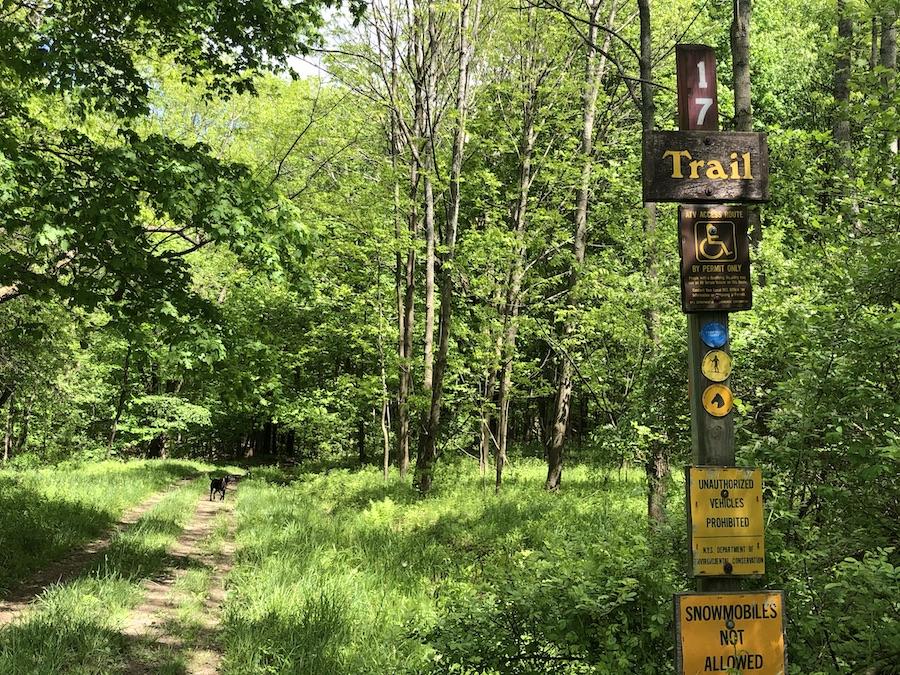 Continue down Trail #17 until you see Trail #27 on your left. This is where you have the option of taking an equestrian trail back to Ebert Road or continuing on Trail #17 where it turns into Dannack Hill Road. Note that the equestrian trail, while marked, will take you through areas of high weeds and muddy terrain and is more difficult to navigate, but definitely more interesting!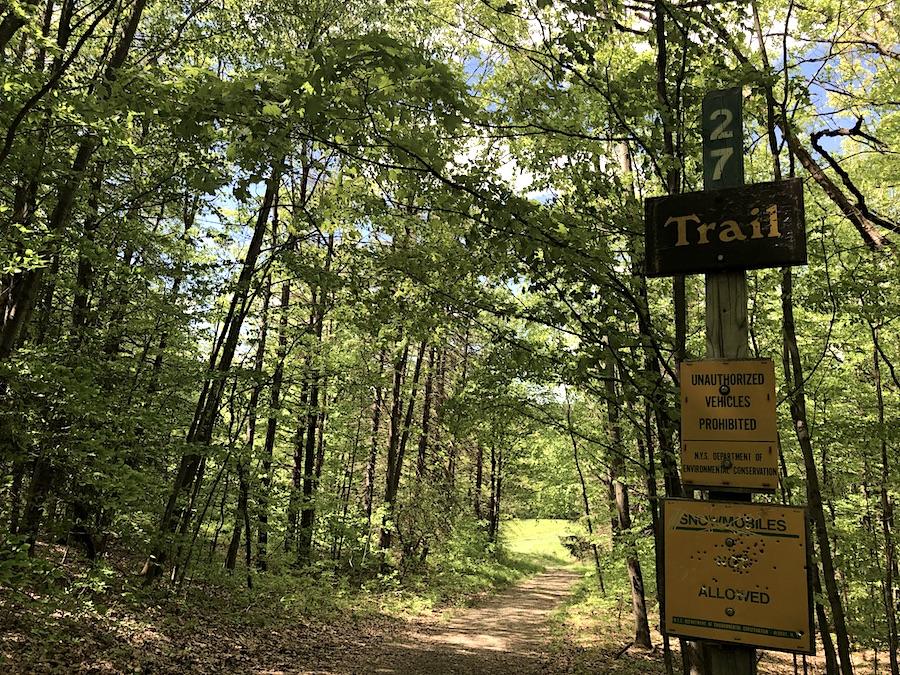 Equestrian Route. When you follow trail #27 you will come to a large open space with beautiful ponds and an Adirondack Style lean-to.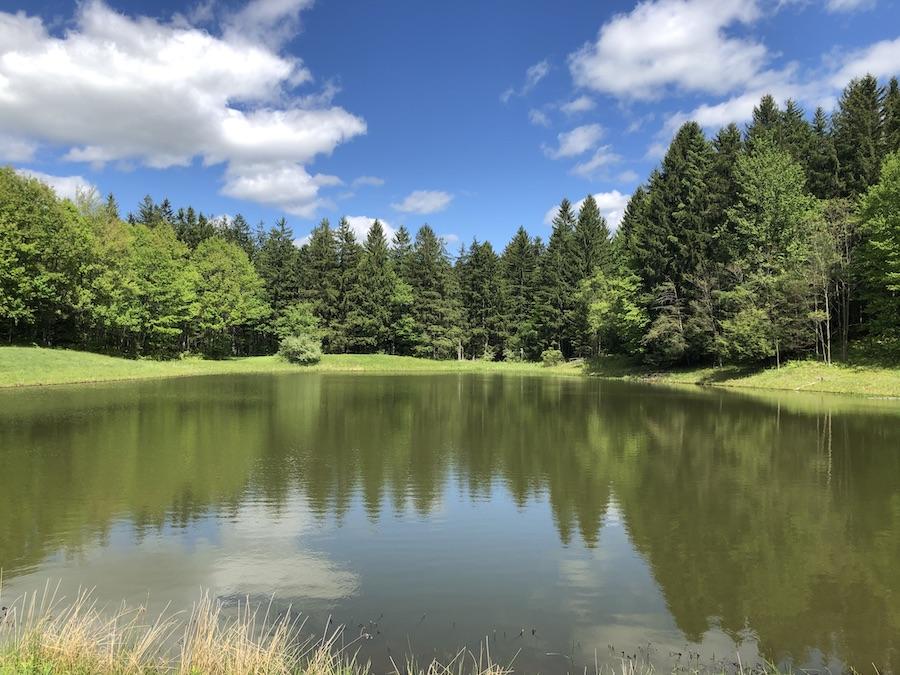 The equestrian trailhead is located to the right of the lean-to when facing it.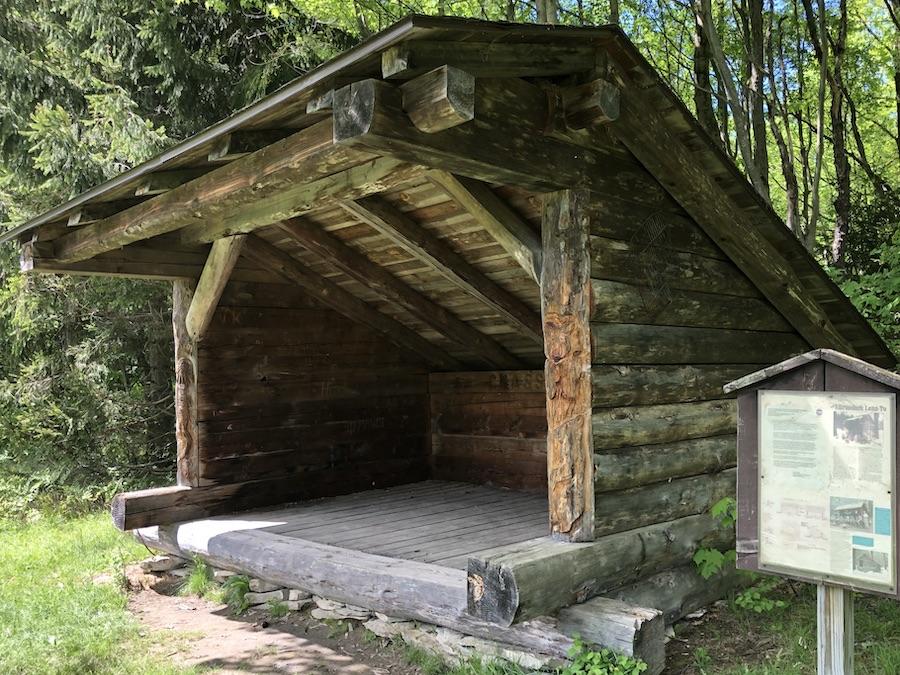 You will want to keep an eye out for these markers to guide your way: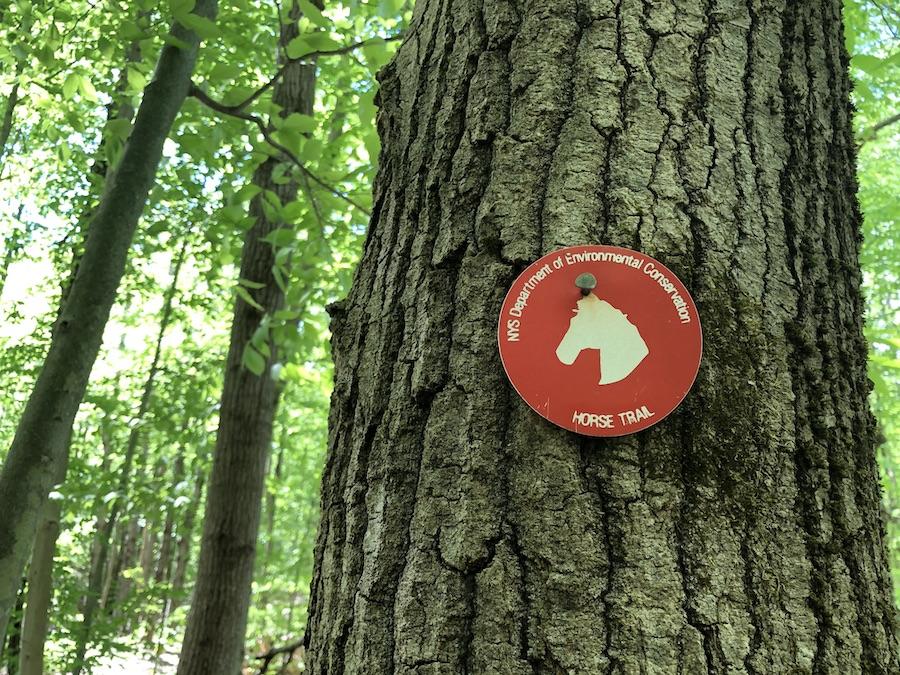 Dannack Hill Road. If you continue along Dannack Hill Road you will eventually come to Trail #3 on your left.
Follow this until it intersects with Ebert Road. Continue along Ebert Road until you reach your car, about 2 miles.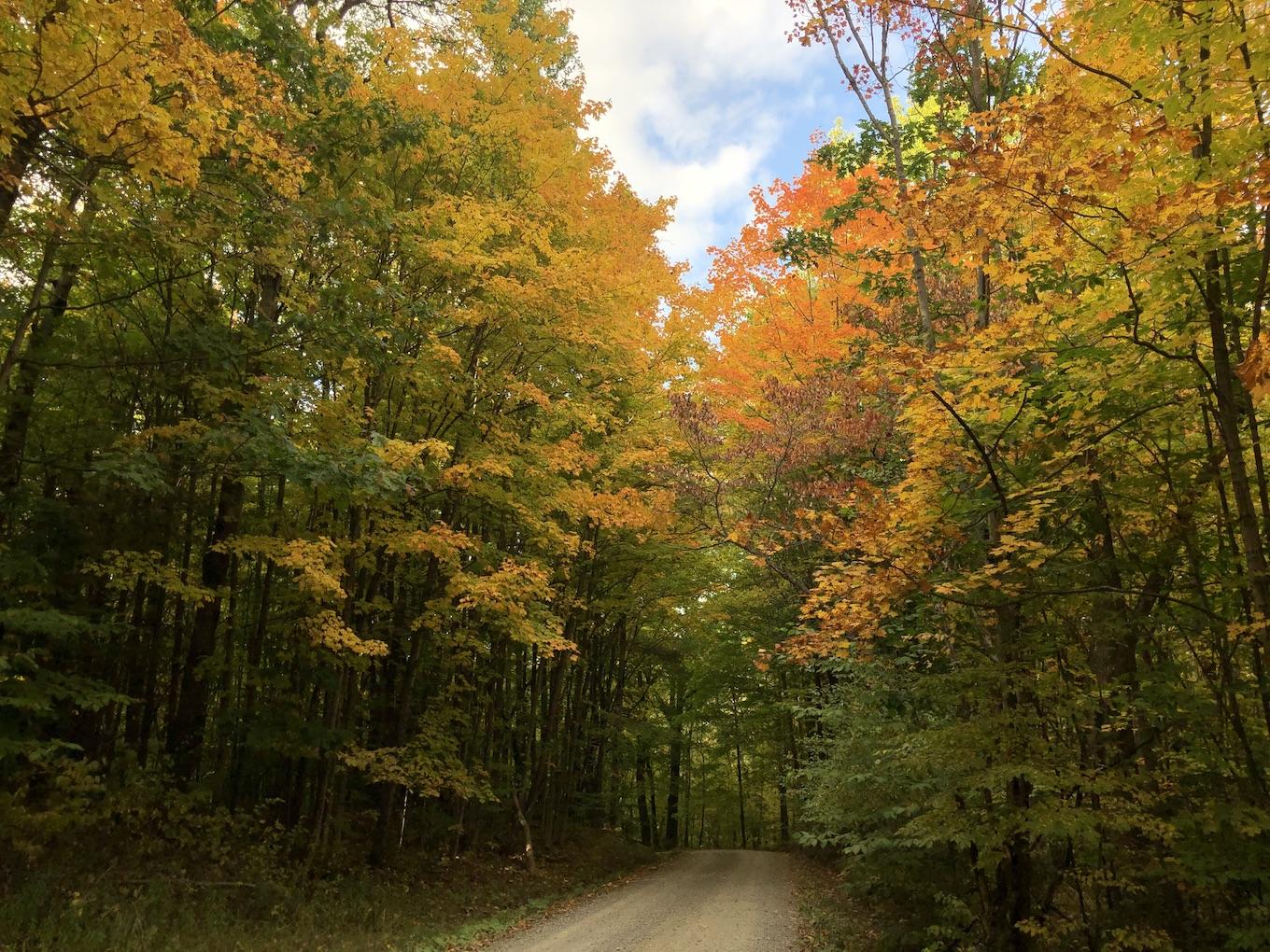 Best times to visit
Fall is a particularly nice time to visit Rattlesnake Hill. The elevation and dense forest allows for spectacular views of the colorful Fall foliage. Hunting is permitted at Rattlesnake Hill so this time of year is also popular with hunters. Pay attention to hunting season dates. Spring can be very muddy on sections of this trail.
Amenities
There are several beautiful picnicking areas with lean tos throughout the Wildlife Area. For more information on amenities, rules and regulations for the Rattlesnake Hill Wildlife Management Area, please visit the Department of Environmental Conservation Region 8 website.
Open
Open daily between sun-up and sun-down