Oktoberfest and Beer Culture in the Genesee Valley Region
Beer lovers are spoiled in the Genesee Valley region. There are five breweries in Livingston County alone, plus an additional brewery in the nearby town of Perry and one in Warsaw. On September 28, one of these breweries, Dublin Corners, will be opening a tap room on Geneseo's Main Street. The aptly named Livingston Libation Loop currently offers everything from a passion fruit and dragon fruit sour at Mortalis in Avon to a traditional English-style stout at Battle Street Brewery in Dansville. The breweries rely on local hops, and the seasonality of their ingredients ensures that the breweries are constantly coming up with new beers and changing up their offerings.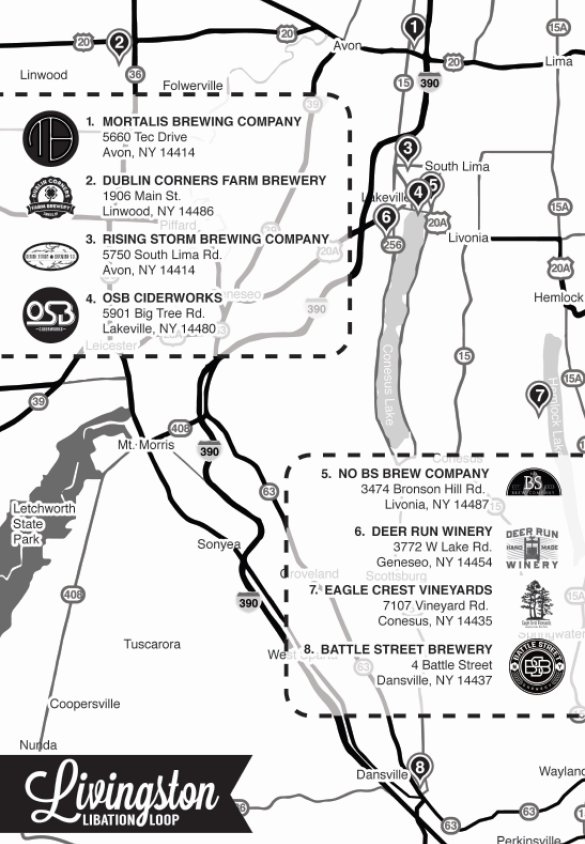 While the region's abundance of breweries may seem like a modern trend -- Livingston County's first brewery, Dublin Corners, did not open until 2016 -- upstate New York has a long history of providing the nation with beer. In the mid-1800s, New York produced 90% of the country's hops, growing 40,000 acres of the plant. Blight wiped out most of the local crop, so brewers started buying their hops from the Pacific Northwest, where the disease had not spread. When Prohibition began in 1920, the price of hops dropped from $1/pound to just 5 cents, so farmers turned to other crops to make their livings. Not until 1978, when President Carter lifted the ban on homebrewing, did New Yorkers again see an interest in local beer. Once the Farm Brewery Law of 2012 came into effect, enabling brewers who used local ingredients to bypass requirements for certain permits, the craft beer scene in New York took off.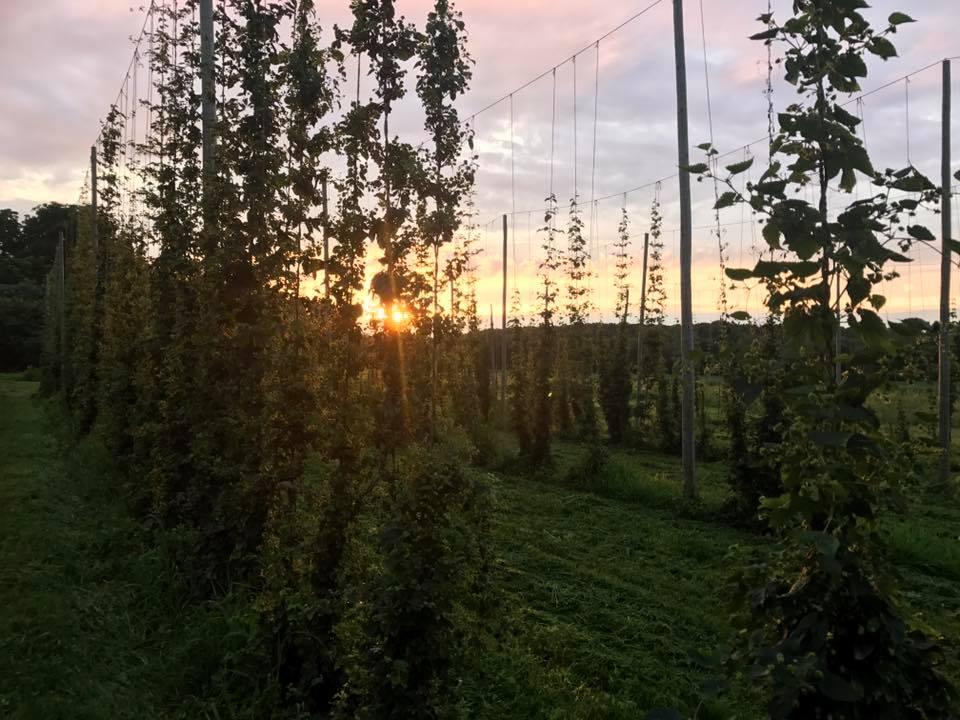 Now the Genesee Valley's rich agricultural offerings and deep sense of community have combined forces in seven distinct local breweries. Mortalis Brewing Co., located at 5660 Tec Dr. in Avon, features highly sought after exotic beers like a S'mores milk stout (brewed with graham crackers and marshmallows) and a double IPA refermented on local Sauvignon Blanc grape juice. Mortalis sells crowlers to the public Thursday nights and Sunday afternoons, with lines forming hours beforehand. Silver Lake Brewing Project at 14 Borden Avenue in Perry has ten beers on tap, running the gamut from a German-style schwarzbier to a hop-forward pale ale. Silver Lake provides many opportunities to hang out like a local, with trivia nights, a book club, and food from Perry's own Hole in the Wall restaurant. Dublin Corners at 1906 Main Street in Linwood serves their award winning beer in a family farm (their Better Red than Dead took home the gold medal among amber ales at the 2019 New York State Craft Beer Competition), with live music every Friday and food trucks every weekend. By the end of September, Dublin Corners will also have a taproom on Geneseo's Main Street, where guests can buy local wine, cider, and soda in addition to beer.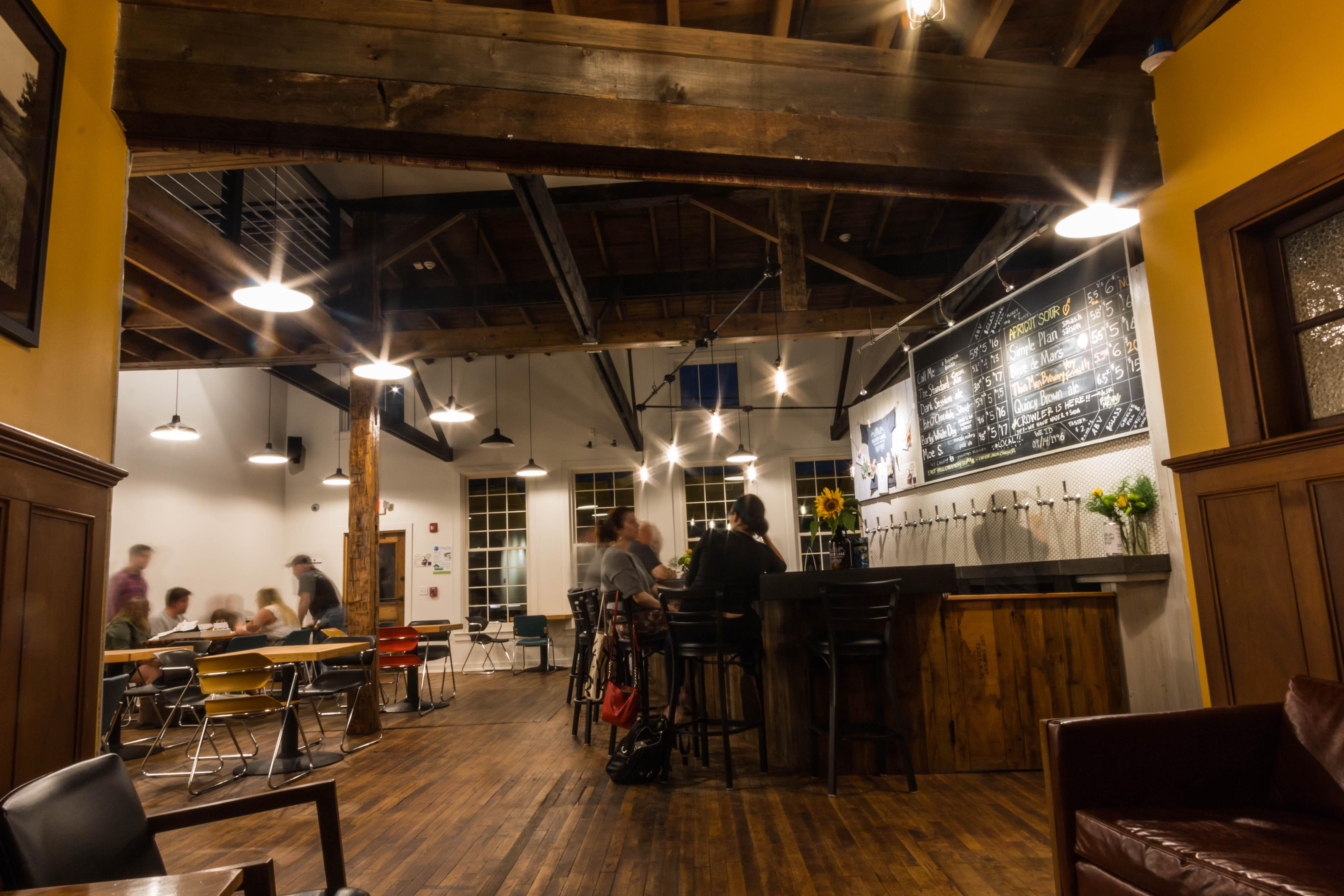 No BS Brew Company at 3474 Bronson Hill Road in Livonia is a veteran-owned operation that is worth the visit just to see the handmade bar and the lodge-style fireplace. Customers can bring their dogs, sit inside or out, and enjoy beer featuring local ingredients like blue spruce and Avon's Evening Star Roasters coffee. Battle Street Brewery, located in an old railway depot at 4 Battle Street in Dansville, has monthly calendars packed with yoga, euchre tournaments, and live music. Try a peach saison or a coconut Baltic porter in a unique location. Amber Lantern Brewing at 44 N Main Street in Warsaw has a kitchen that pumps out pub food, vegetarian options, and a well-loved mac and cheese to serve alongside the brewery's drafts like a sunflower wheat or a habanero IPA. Every Wednesday night there is free themed trivia and Fridays from 4:00-7:00pm, guests can get $1 off their drinks for happy hour. Lastly, Rising Storm Brewing Company at 5750 South Lima Road in Avon offers a great place to watch Bills games with the family, see outdoor concerts, and a drink sour IPA or pumpkin ale. On September 28, Rising Storm has its first anniversary celebration and will be breaking out a new beer (a triple IPA) and dishing up cake.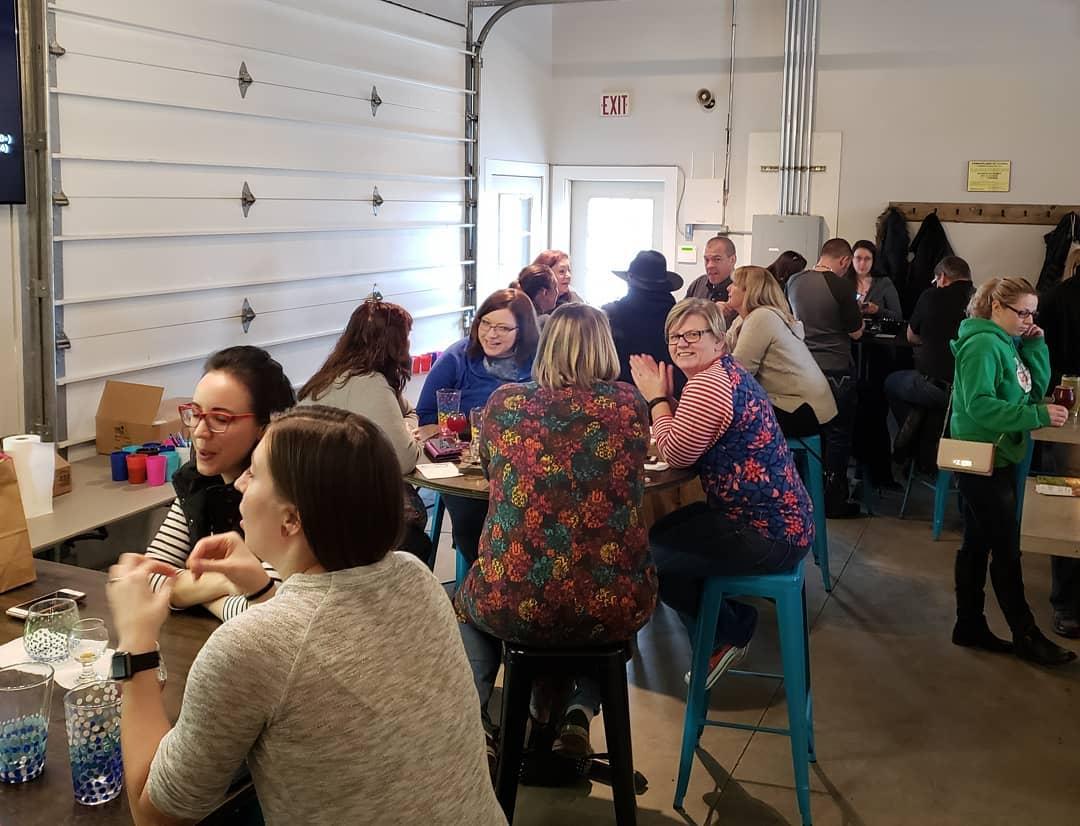 What better way to celebrate the community's local beverages than at an Oktoberfest celebration? On September 29, Deer Run Winery will be featuring their Traminette, Riesling, and Dry Riesling wines and serving up Rohrbach Oktoberfest, No BS Vienna Lager, and Rootstock hard cider (from Rochester, Livonia, and Williamson respectively). Battle Street Brewery is even providing their Oktoberfest beer for the event before they release it at their own brewery. Admission is free, and guests can buy German food at the Red Osier food line while listening to the Frankfurters play live German music. Unable to make the event? Rising Storm, No BS, and Battle Street will all be offering traditional Marzen style Oktoberfest lagers in their tap rooms. Now is a great time to explore all the beer the Genesee Valley has to offer.