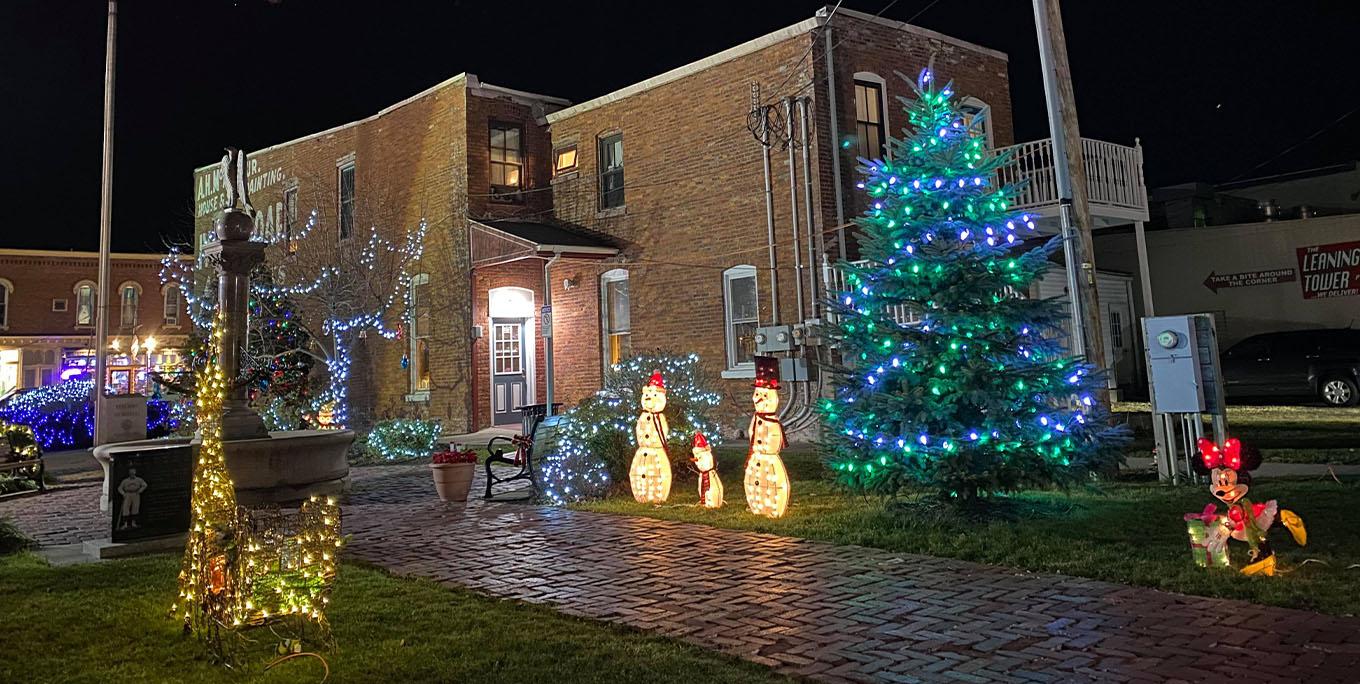 While COVID-19 has put a hold on many holiday traditions this year, touring the Genesee Valley's historic villages to see the beautiful holiday light displays is still a safe and fun activity the whole family can enjoy.
Starting in Avon's Village Circle, trees decked out in colorful lights surround the Soldier's Monument. With the backdrop of Avon's historic buildings, this sight is picture perfect.
Geneseo's Main Street, just under 10 miles south of Avon, is the next stop. While the old-fashioned lamp posts covered in garlands and lights are gorgeous, the showstopper is the Bear Fountain in the middle of the street. Four trees decorated with lights, ornaments, and ribbons emerge from the fountain's base, creating the magical centerpiece of Geneseo's historic downtown.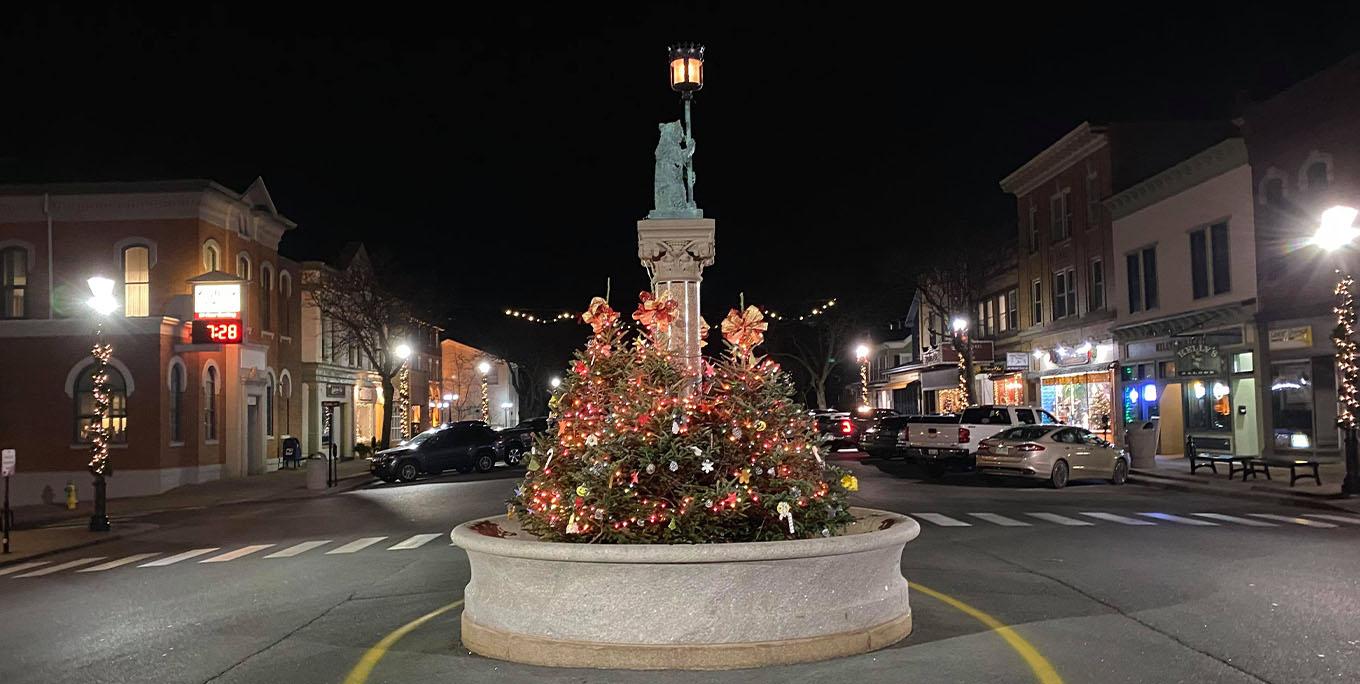 On the way out of Geneseo toward Leicester, stop at the Village Park to see the log cabin, built in 1895 by the Livingston County Historical Society, adorned with wreaths and lights.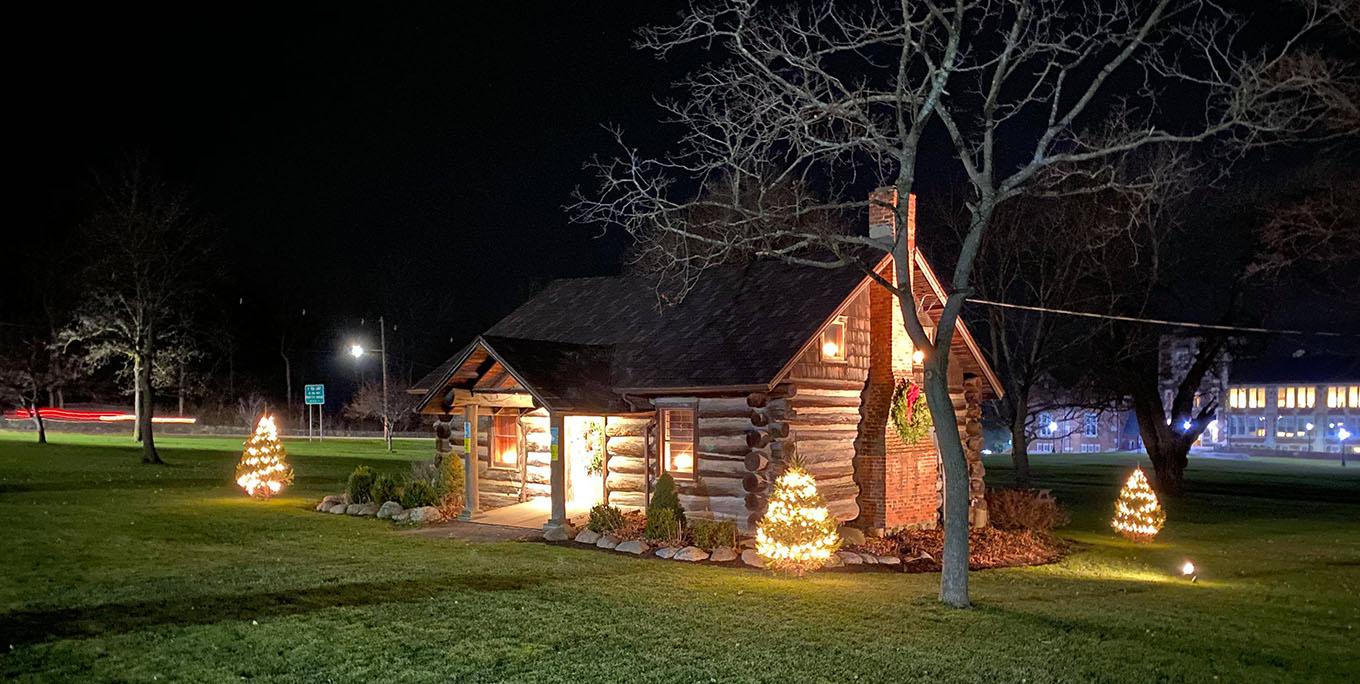 Drive south on 20A for six miles until Leicester's Village Park, notable for its gazebo in its center, is on your left and the Leicester Presbyterian Church is on your right. Blue, red, green, and white lights shine from twenty five trees that local families have sponsored for the season.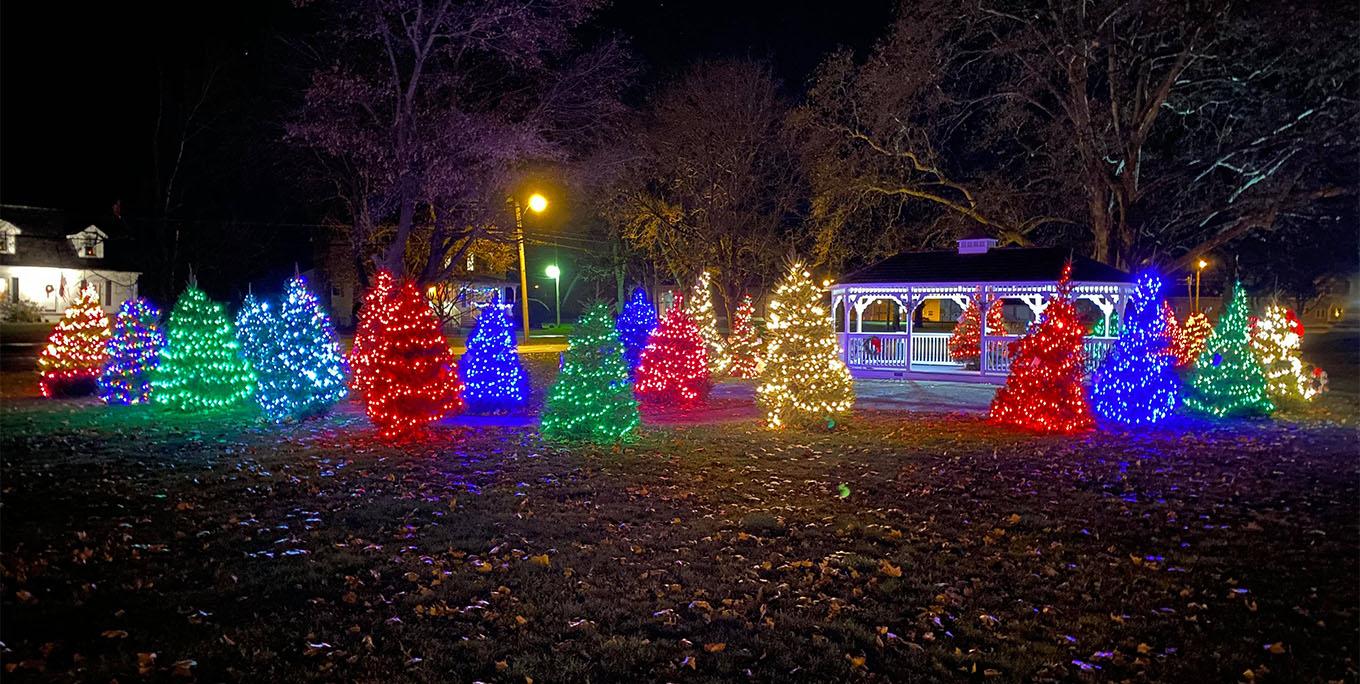 Once you are ready for the last stop of the tour, take the short South Parkway to get on Mt. Morris Road for five miles. At the spot where Routes 36 and 408 meet, the Mt. Morris Rotary has decorated a "pocket park," the whole little area brimming with lights. It's a great place to stretch your legs and take some family photos.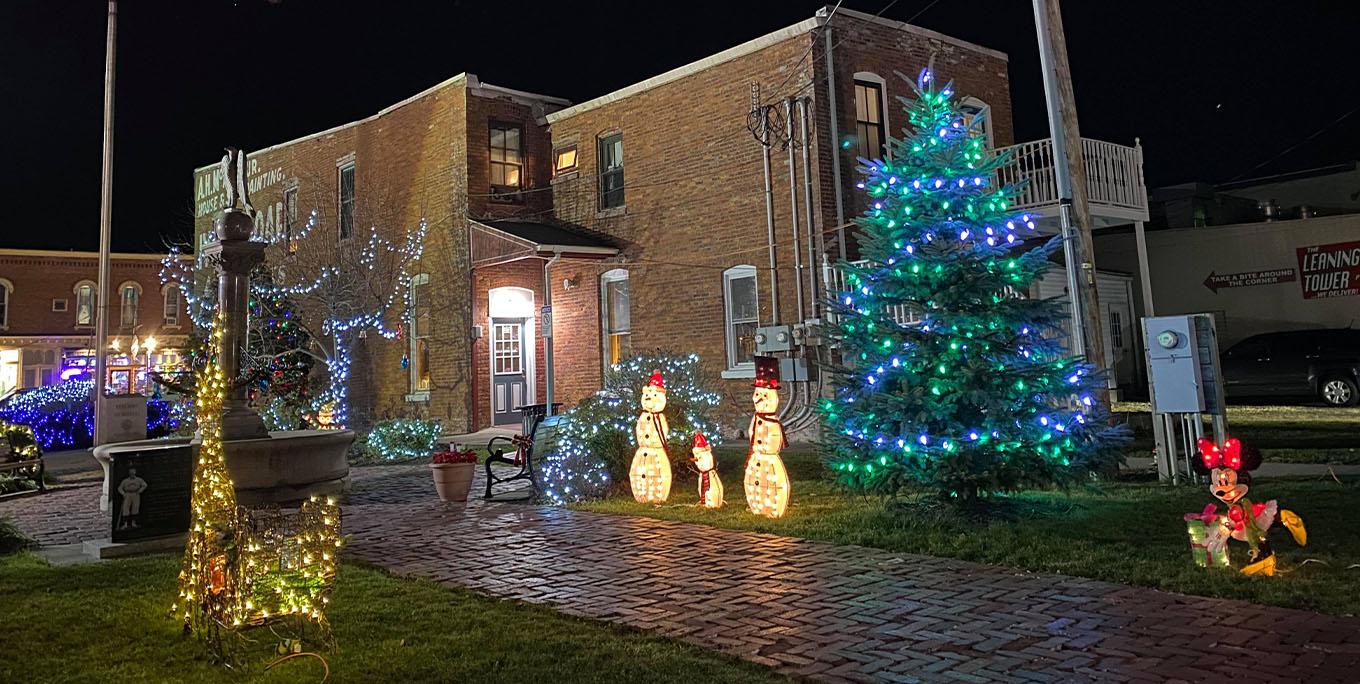 Continue down Main Street (Route 36), and right outside of Veterans Park there is a long line of "memory trees," trees that organizations and people sponsor in memory of someone and the Rotary then decorates. This feature is new this year and is definitely worth visiting -- a great end to your night.