Free Kid-Friendly Outdoor Excursions
Tired of being stuck inside with the kids? From easy nature hikes to hidden waterfalls, check out these ideas for free family friendly spots to enjoy the great outdoors in and around Letchworth State Park.
When you're planning an outdoor excursion for the family, you have more to consider than the average adventurer. Whether it's finding stroller friendly trails, diaper changing stations or activities that are fun for all age groups, we've got you covered!
If you have plans to take the family to Letchworth State Park this summer, consider these spots in and around the park for having a day of hassle free family fun. With plenty of open space in the Genesee Valley, you can socially distance while letting the kids exert some energy, too!
---
Lower Falls - Letchworth State Park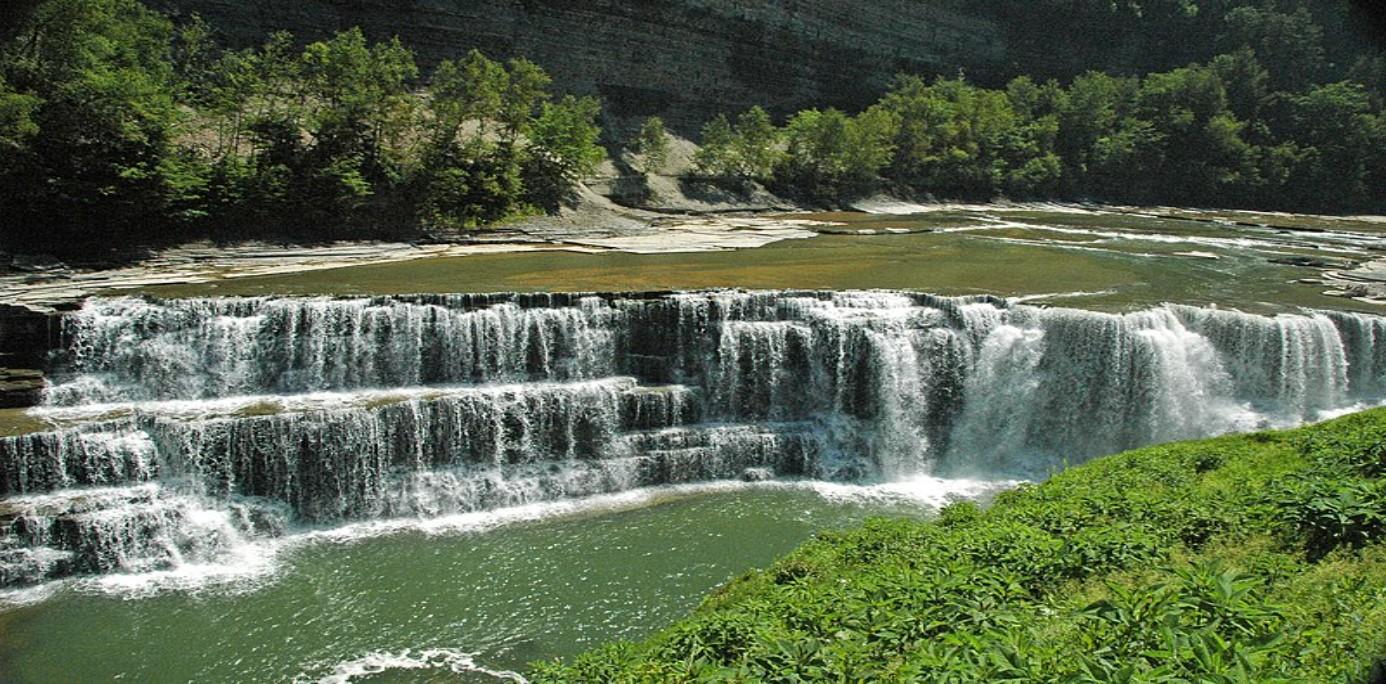 We'll start with one of the most popular spots on our list: Letchworth's lower falls. While the sweeping view of the middle falls is the most visited and photographed spot at the park, the smaller lower falls offers equally breathtaking views. The short hike from the parking area at the Octagon shelter to see the top of the falls is easy enough for most kids and much more stroller friendly than the stair-heavy middle and upper falls. When you finish your hike, head back toward the Octagon area to let the kids enjoy some free play on the state of the art playground while you rest your legs.
Restrooms: Located in the Octagon.
Stroller friendly: Yes.
Cost: Included with park admission of $10 per car. Park access is free if entering prior to 8 AM!
Insider tip: Check out an Empire State Parks Pass from your local NY Public Library and get free admission at Letchworth!
---
Moss Lake Preserve - Houghton, NY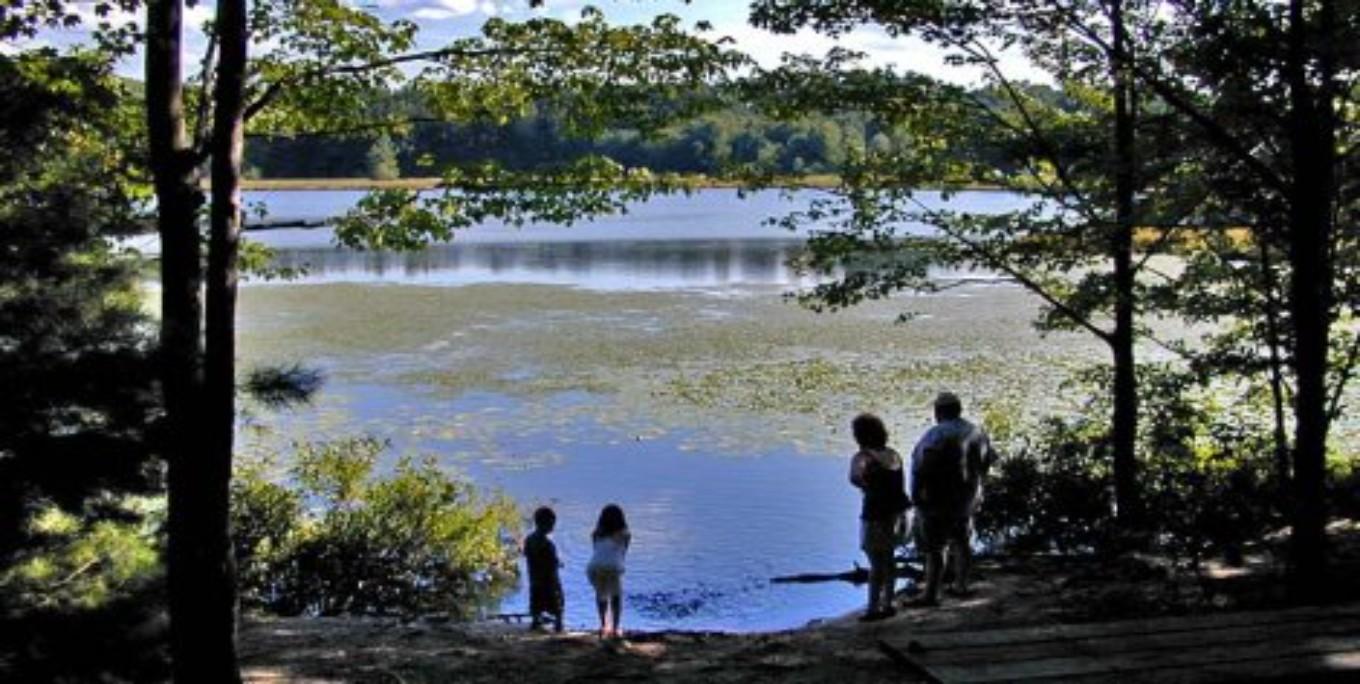 It's worth the 20 minute drive from Letchworth to see this 15 acre bog lake formed from a glacier! Kids get a kick out of watching the many fish--including catfish!--that make their home in Moss Lake. As an undeveloped preserve, this is also a great spot to see ducks, frogs, turtles and groundhogs! The trail surrounding the lake is rustic and not ideal for strollers, but it's a short and flat trek that kids (and babies in carriers) enjoy. If you want an experience that makes you feel fully immersed in nature, Moss Lake is for you.
Restrooms: None.
Stroller friendly: Somewhat. The nature trail is rough, so baby carriers may be a better choice.
Cost: Free
Note: The floating bog boardwalk at Moss Lake is closed until further notice. The trail system around Moss Lake and the picnic area remain open.
---
Wiscoy Falls - Rossburg, NY
Make a pit stop between Letchworth and Moss lake to swim under a waterfall! A 7 mile drive south from Portageville, Wiscoy Falls is series of small waterfalls topping out at 25 feet at its peak.
Flowing into a creekbed ideal for wading and shallow swimming, the falls are a beautiful backdrop for a family photo and can provide hours of entertainment for an energetic family. The total stretch of this section is about half a mile long and flanked by rustic trails if you don't feel like getting wet!
To access Wiscoy Falls, turn right off Route 19A southbound on to County Road 27. Follow signs until you reach a bridge stretching over the creekbed. Park here and help the kids safely climb down the hill toward the creek. Don't forget the towels!
Restrooms: None.
Stroller friendly: No.
Cost: Free!
---
Vitale Park - Geneseo, NY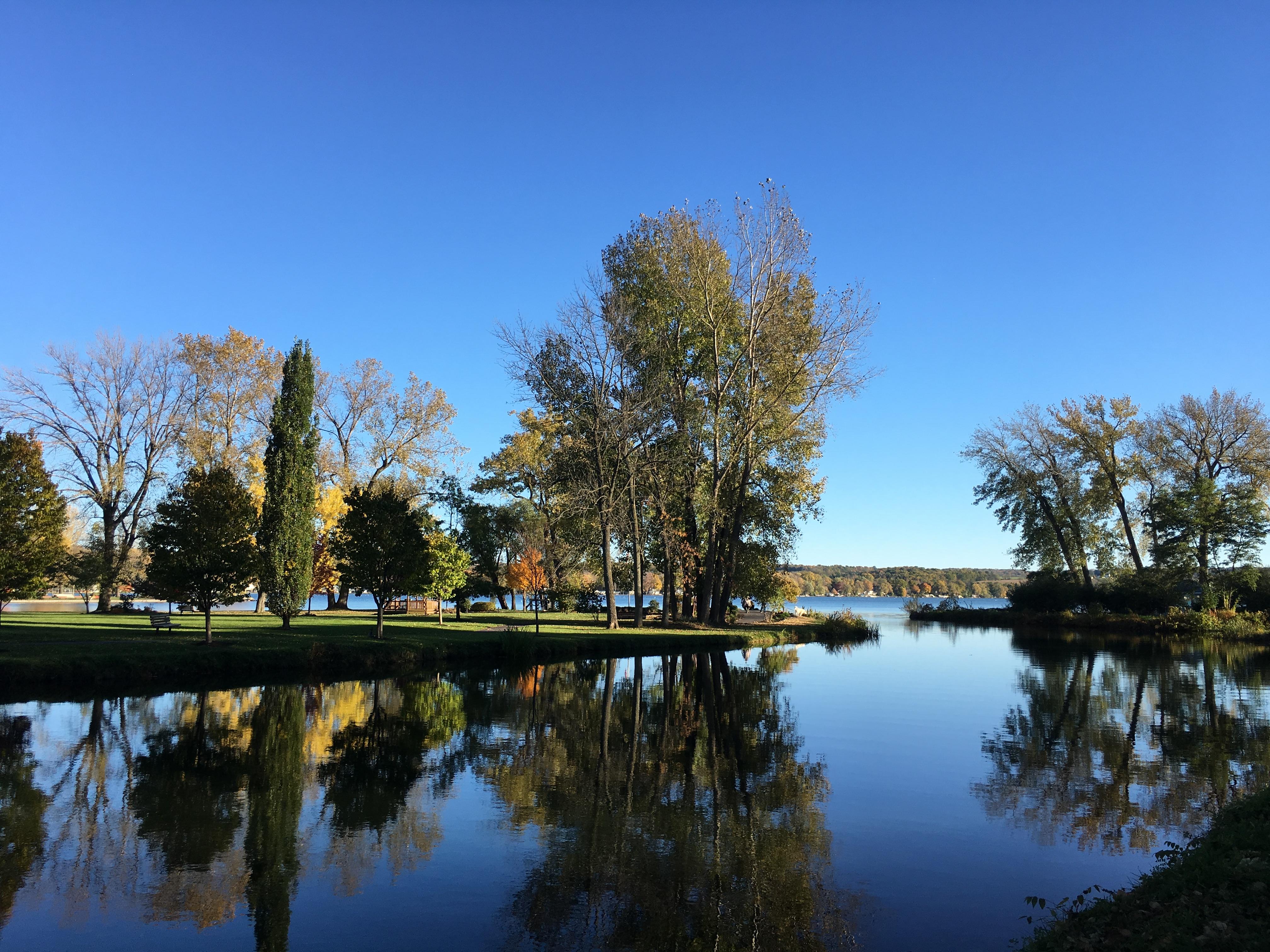 Picturesque gardens, an ample sized playground and lots of fishing spots, make Vitale Park a lakeside oasis for families! Find this public park along Conesus Lake, five minutes from Geneseo and about 20 minutes from Letchworth State Park.
Grab some takeout or a picnic to enjoy at one of the several picnic areas or grassy spots near the waterfront. Plenty of flat, paved walkways make this park easy to explore with strollers. Sit along the water and watch the duck and geese families paddle by, or bring the fishing gear to try to make a good catch!
Restrooms: Yes.
Stroller Friendly: Yes.
Cost: Free
---
Are you inspired to plan your family's next outdoor adventure? Pack up the cooler, the car and the kids and get outside — without spending a dime!