Family Sledding Spots in the Genesee Valley
Don't let the cold keep you stuck inside with antsy kids all winter. The sloping hills surrounding the Genesee Valley are ideal for outdoor family fun. Check out locals' favorite spots for free and low-cost sledding and tubing with kids! Bring your own sled, tobaggon or tube for a day of adventure.
After waking up to a blanket of snow one weekened, I loaded my son and his orange toboggan in the car for a day full of checking out some of the area's best sledding spots. For this trip, we opted to focus on hills in village, state and county parks.
1. Warsaw Village Park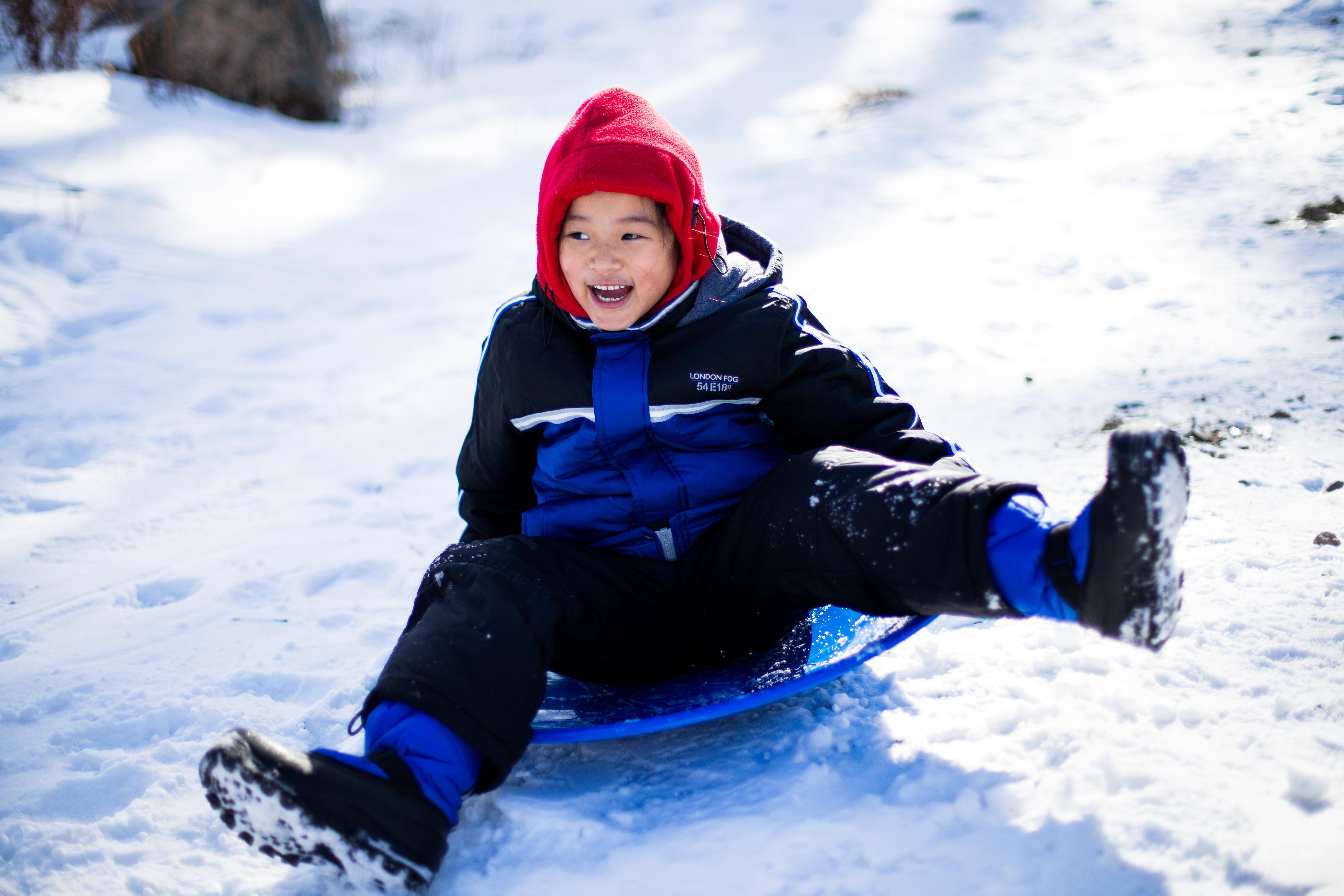 Liberty Street
Warsaw, NY 14569
Just steps from the Village of Warsaw's downtown shopping district, this municipal park features a hill perfect for sledding along with plenty of open space for snowball fights! Located on the southern end of the park, the hill is also a gateway for a hidden trail that leads to Warsaw Falls. After speeding down the hill on your sled a few times, find the trail entrance and follow it along the frozen over creek for a beautiful view of these natural water falls. The park and its sledding hill are open from dawn to dusk daily and free to the public.
2. Genesee Country Park & Forest
11095 Bethany Center Rd
East Bethany, NY 14054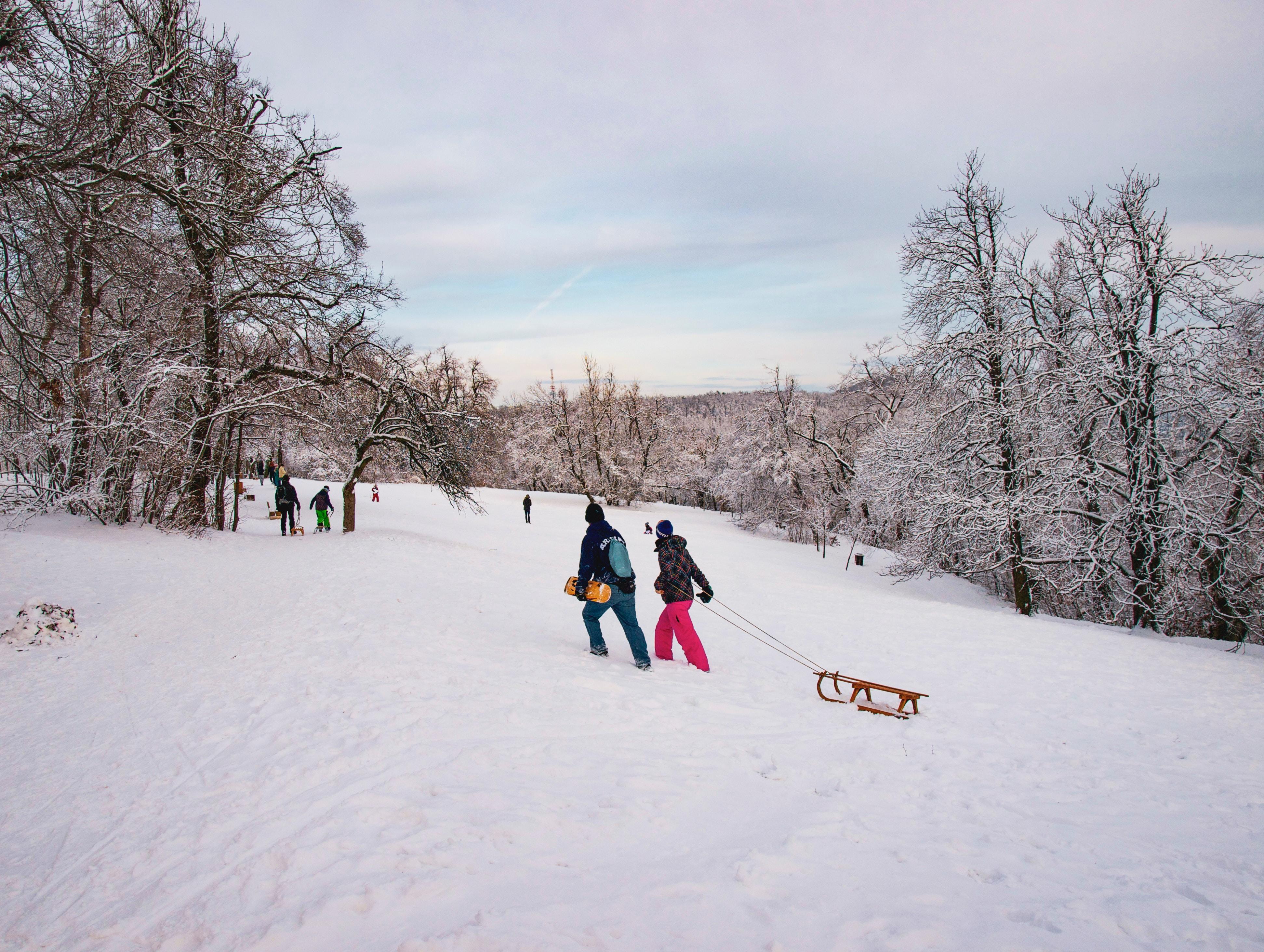 This 430 acre forest a 15 minute drive from the city of Batavia features some of the most exciting and picturesque tobogganing hills in the region. Better for more experienced sledders, the sloping hills of Genesee Country Park & Forest are nestled between winding trails at the North East corner of the park. While you're here, be sure to take advantage of the miles worth of snowshoeing and cross-country skiing, and snowmobile trails as well.
3. Letchworth State Park
1 Letchworth State Park
Castile, NY 14427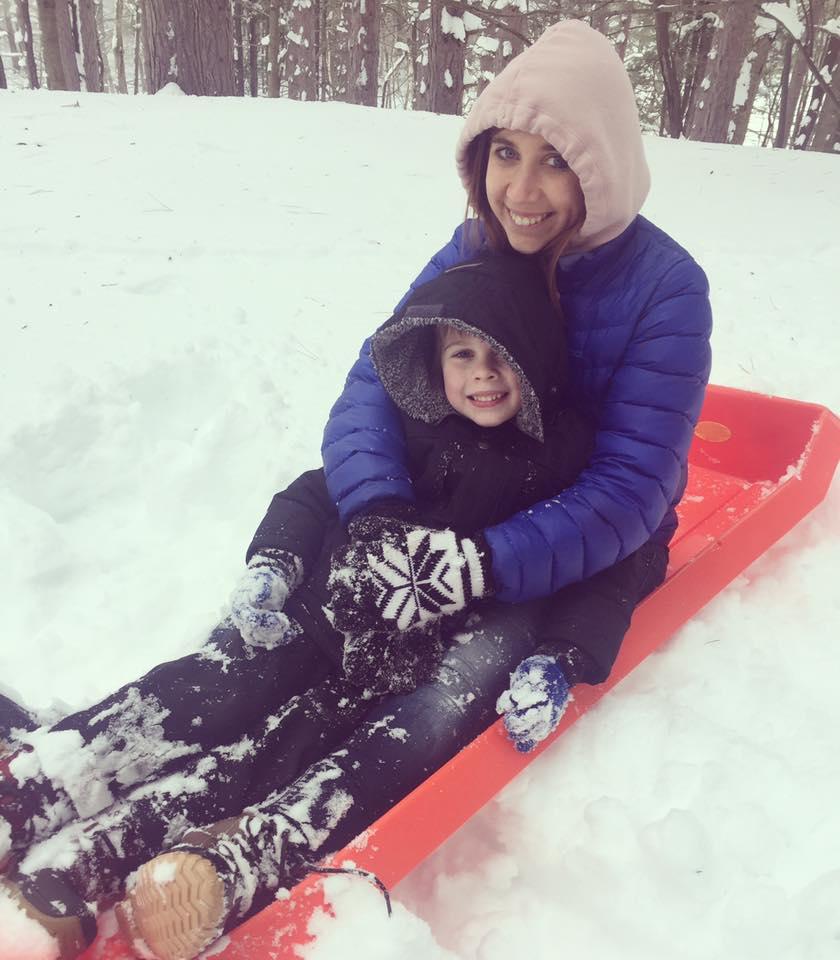 No winter adventure in the Genesee Valley is complete without a visit to the sledding hills at Letchworth State Park. Access to the sledding and tubing hills in the southern section of the park is included with park admission ($10 per car). Warm up after your tubing fun by stepping into the adjacent Trailside Lodge for an indoor picnic lunch. You can also take a break from with a visit to the nearby Humphrey Nature Center a short walk away. Use the Castile Entrance for easiest access to the hill--other entrances on this side of the park are closed in the winter season.
Looking for more ideas for outdoor winter excursions during your visit? Check out these Secret Greenway Hotspots for Skiers and Snowshoers.