Discover Women's Rights History from Mount Morris to Rochester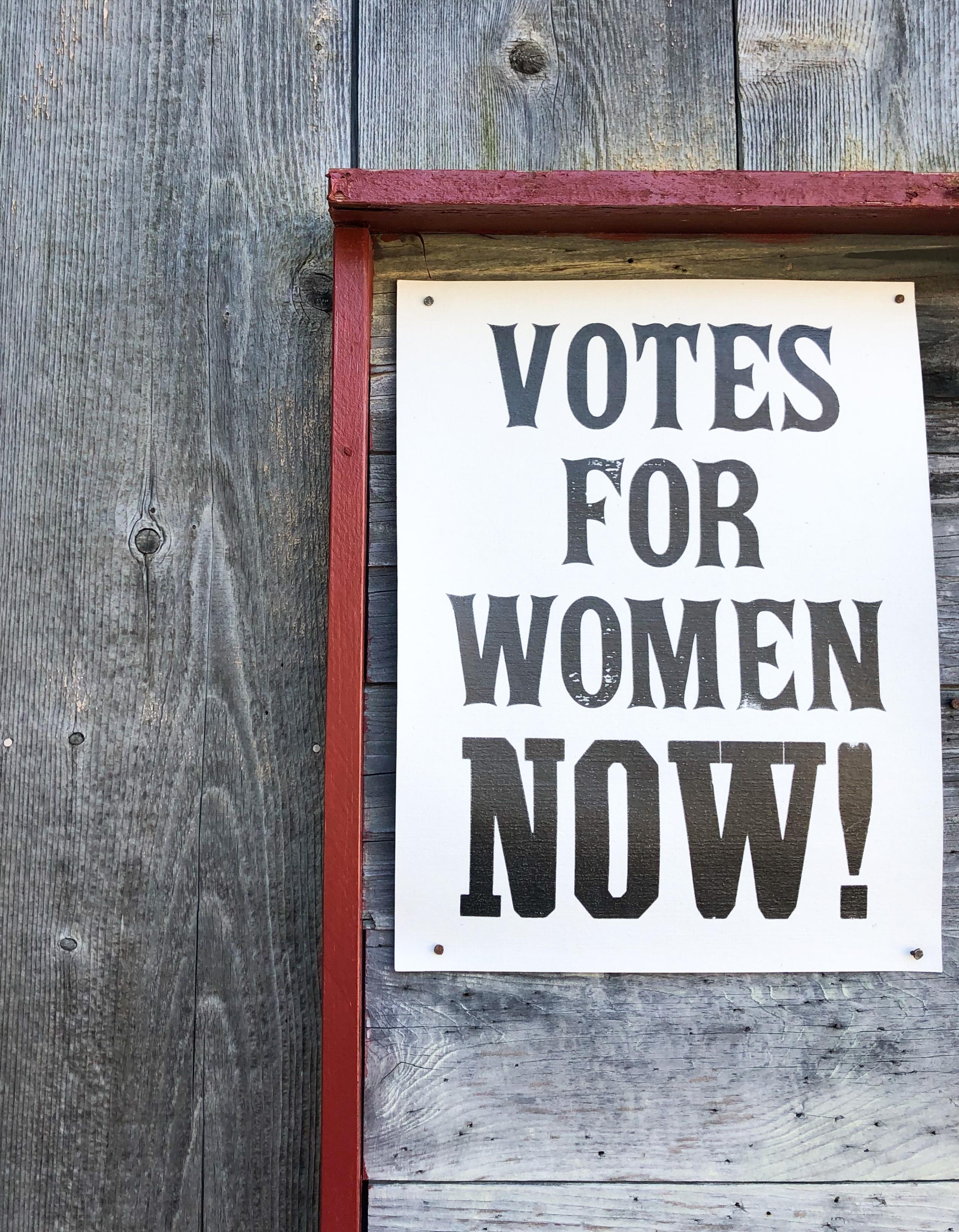 In 2020 we celebrate the centennial of the 19th Amendment which granted women the right to vote, and just a short drive from Seneca Falls, the origination of the Women's Rights Convention, is home to some of the most influential suffragettes in New York State. Travel back in time as we take a look at the impactful work of these bold 19th-century women.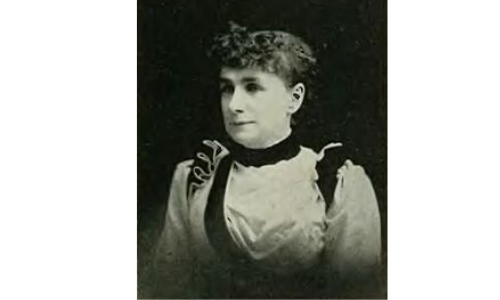 On August 29th, 1844 Mary Catherine Seymour Howell was born in Mount Morris. The only daughter of four children, she and her prominent family lived on State Street. Before Mary was married in 1868, she attended the Mount Morris Academy, Genesee Wesleyan Seminary in Lima, NY and then moved on to Mrs. Laura Ralston's Seminary for Young Ladies in Lockport, NY.
She soon became the President of the Albany County Women's Suffrage Society and lectured on women's rights and suffragist issues while traveling extensively throughout the county pairing with Susan B Anthony in 1890. Appointed to represent the National America Women's Suffrage Association by Elizabeth Cady Staton in 1891, Mary went on to write the bill that would become the 19th amendment in 1892. Mary was a brilliant orator and was often recognized with the highest praise for her magnetic and witty speeches.
In 1899 when her husband George died she moved back to Mount Morris and resided in her mother's home on State Street where she remained politically active. Mary died of pneumonia on February 18, 1913.


Today you can visit Mary at the Mount Morris Cemetery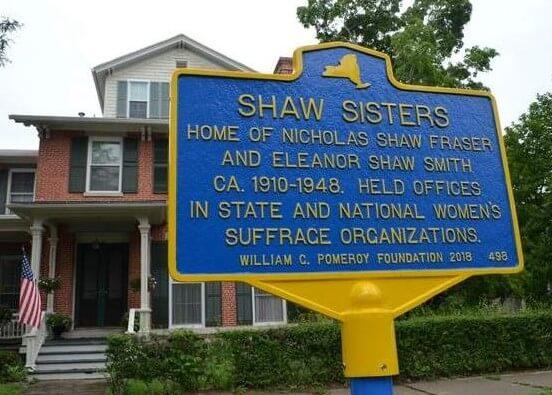 If we take a quick trip from Mount Morris to Geneseo we are delighted with the story of the Shaw Sisters and their historical home which is on Main Street. Nicholas Shaw Frasier and Eleanor Shaw Smith served on the front line of two of the largest reform movements in the United States; suffrage and temperance. The perseverance they showed in their charge for equal rights in a village that was predominantly anti-suffrage is remarkable. Their efforts were inspired by their trailblazing aunt, Anna Howard Shaw who paved the way, opening doors for their successes.
Although these sisters worked mainly behind the scenes on their missions, they are highly regarded within the Geneseo community. In the early 1900s, it was Eleanor who traveled to attend Women's Suffrage Conferences and in 1913 she left on a trans-Atlantic quest along with Suffrage leaders and delegates from 26 countries to Budapest for the International Women's Suffrage Alliance conference, an adventure which made US headlines.
Unlike many suffragettes who fought hard to give Women the right to vote, the Shaw sisters were two who were able to cast their official ballots once the 19th Amendment had been passed. A true celebration in all the sacrifice and work that had preceded that moment.
Next time you're walking down Geneseo's main street be sure to pay them tribute.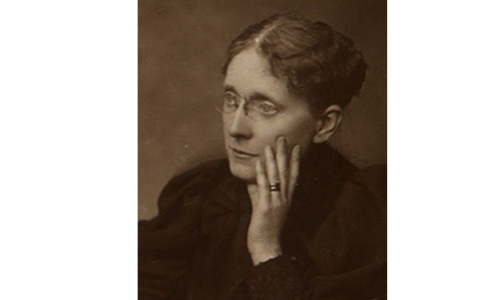 Moving right on up the Genesee River to Churchville NY in 1839 was born Francis E Willard. She was one of three, her mother a schoolteacher and her father was a farmer, naturalist, and legislature. The family moved to Ohio in 1841 where Francis and her sister attended Milwaukee Normal Institute, where their mother taught.
After graduating North Western Female College she went on to become the President of the newly opened Evanston College for Ladies which was a short-lived position due to personal quarrel with the University president to whom she'd been previously engaged to. After she formally resigned she focused solely on her new career - the women's temperance movement.
In 1879 she was appointed President of the Women's Christian Temperance Union after it's founding. Willard's work was more about the protection of all women's rights not just that of the vote - she fought hard for what she called "home protection" which was described as protection from physical abuse. Willard's opinion was that we should forgo the notion that women are the "weaker" sex and encouraged others to join the movement.
Willard's work went international in 1883 when she petitioned against the international drug trade. That same year she visited Washington DC laying the groundwork for the National Council of Women in the United States and was the organizations first President from 1888-1890
After her death, Willard became one of the first women included among America's great leaders in Statuary Hall and her statue was unveiled in 1905.
About 30 miles north along the Genesee River is the story more often told. Susan B Anthony was among many women who were ahead of their time and stood for more than equal rights. Still, no women's rights history tour is complete without her story and the places you can visit in her memory.
Anthony was born in Massachusetts in 1820 to a quaker family who instilled the value of equal rights in her. At 17 she was collecting Anti-Slavery petitions and in 1856 became New York State agent for the America Anti-Slavery Society. After meeting friend and lifelong partner in social reform, Elizabeth Cady Stanton, they founded the New York Women's Temperance Society among many other societies that came after. Eventually, the American Women's Sufferage Association emerged.
Anthony is most known for her illegal vote and subsequent arrest in Rochester NY in 1872. Today you can visit the same building, now called the 1872 Cafe and enjoy a cup of coffee in the seat of history. Anthony refused to pay the fine of her arrest and authorities decided to let it go - after that, in 1878 she partnered with Stanton and other suffragettes to have the first draft of the 19th Amendment written and presented to congress. They called it the Susan B Anthony Amendment, a document which after ratified became the 19th Amendment to the Constitution.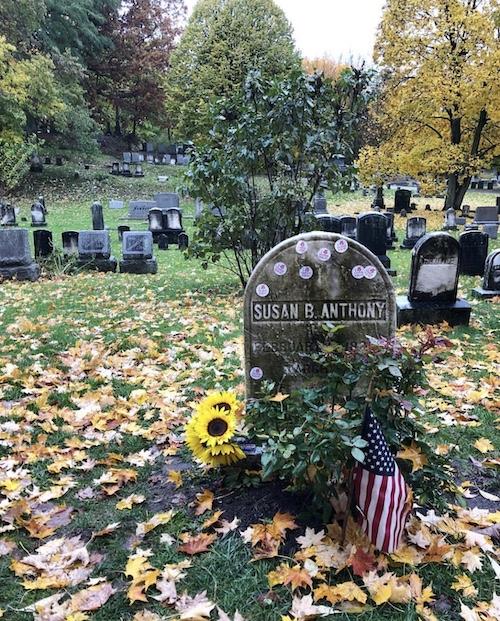 In March of 1906, Anthony died of heart failure at 86 years old in her Rochester home. A home you can visit today, The Susan B Anthony House Museum, as well as her gravesite at Mount Hope Cemetery. Many individuals pay tribute to this pioneer by placing their "I Voted Today" stickers on her stone on each election day.