While people generally celebrate Cinco de Mayo by drinking margaritas and eating tacos -- have you checked out Bar-Eat-O or Rancho Viejo yet? --, it's also a great time to learn more about the neighbors who make your Mexican food and the culture they are keeping alive through this food. In Geneseo, five women, Johana Rocha, Gloria Ramos, Adriana Alatriste, Blanca Rodríguez, and Mary Rutigliano, decided to band together in 2019 as Cooperativa Las Cazuelas ("Clay Pot Cooperative") and create an entrepreneurial space for themselves. Making tamales, salsa, rice, candied squash, and more in the kitchen of St. Michael's, the Cooperativa hosts pop-up events where customers can buy comforting, homey food without having to make it themselves.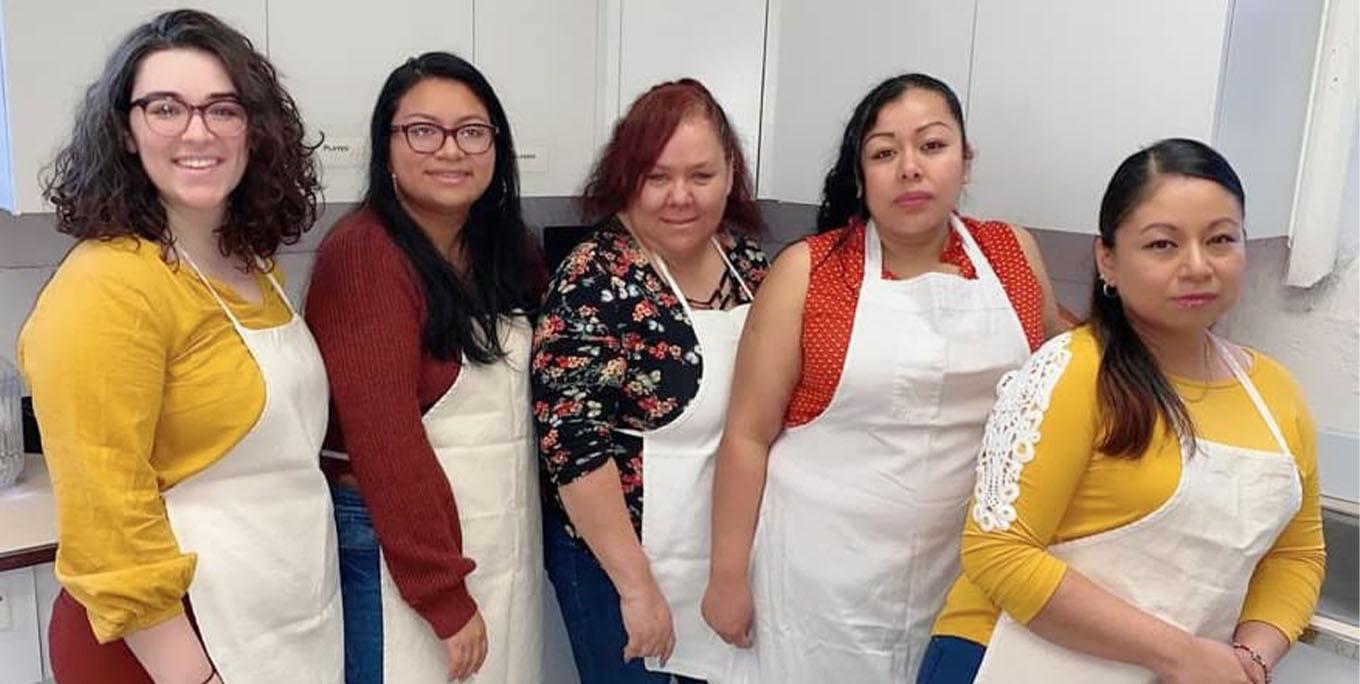 The women had different motivations for creating the Cooperativa, from acting on their entrepreneurial dispositions to wanting to share part of their daily lives with others, and they decided to run the group democratically, with no one person having more power than the others. The group is currently in its infancy, and the members are using this time to educate themselves and finetune their work. They have been taking workshops with the U.S. Federation of Workers Cooperatives and are eligible for USDA grants for rural cooperatives. They hope to form an LLC and draw up a member contract that will keep the group running even if original cooperative members leave. Like many other small businesses, the Cooperativa faces some obstacles: some of the members are mothers and do not have access to affordable childcare at this time, so the Cooperativa ends up having their events during weekdays while kids are in school, even though weekends would be more convenient for their customers.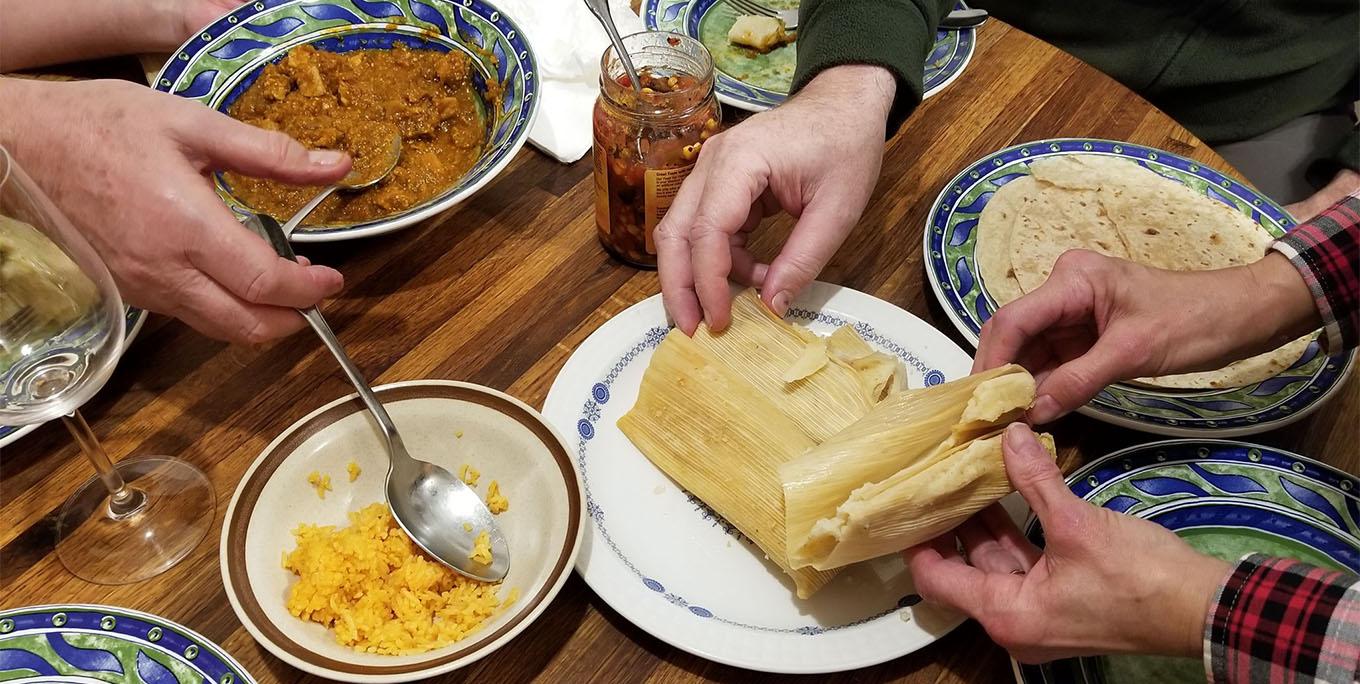 St. Michael's Episcopal Church in Geneseo has been a huge resource for the group: it has a healthcode certified kitchen and equipment that the Cooperativa can use and rely on; moving elsewhere, such as to a rental commercial kitchen, would require the group to have permits and the capital to buy their own cooking tools. From their base at St. Michael's, they have offered tamales de rajas in November, Guajillo chile-based posole in December, and chili-rubbed chicken and jackfruit in February. They have gluten free and vegan options, making the food accessible to whole families and groups of friends, hoping to help connect people over the food. The cooperative asks customers to bring their own containers so that the operation is low-waste. They pride themselves on "build[ing] a taste of place that's more representative of our whole community!"
While the Coronavirus has temporarily stopped Cooperativa Las Cazuelas' pop-ups, the group has a mailing list and Facebook page where you can be kept up-to-date on what they do next. In the meantime, the group is promoting causes close to their hearts, and suggests their fans look into the work the group Rochester Rapid Response Network is doing for immigrant women with families during the Coronavirus crisis.