Cartwright's Maple Tree Inn
Take a drive down to Angelica, 25 mins from Letchworth State Park, to experience the homemade buckwheat pancakes and fresh maple syrup at Cartwright's Maple Tree Inn.
Open
Open Seasonally from February 11th to April 11th.
Tuesday - Friday 9am - 8pm
Saturday 8am - 8pm
Sunday 8am - 6pm
Mondays and Easter Sunday Closed
About Us
An operation that began back in the 1850's with seven small evaporators has had many changes over the years. Still, the restaurant flourishes season after season.
In 1963 Ronald and Virginia wanted to continue to produce maple products and built a new sugar shack. Wanting to do it a little bit differently this time, they built a restaurant where they could serve pancakes just like ones Ronald's grandmother used to make and sell their syrup to the public instead of shipping it off in bulk to Vermont. Thus, the Maple Tree Inn was born...
The Experience
As you drive down Route 15, you pull up to a full parking lot and eagerly try to find a spot. The line is already out the door for the promise of fluffy flapjacks, fresh maple products, and supreme service. Once you are able to step foot inside you're greeted by a hallway of maple tapping and Cartwright history. You must wait to be seated, but the wait is not long and you can take in the views of the lodge-like atmosphere and open kitchen setting.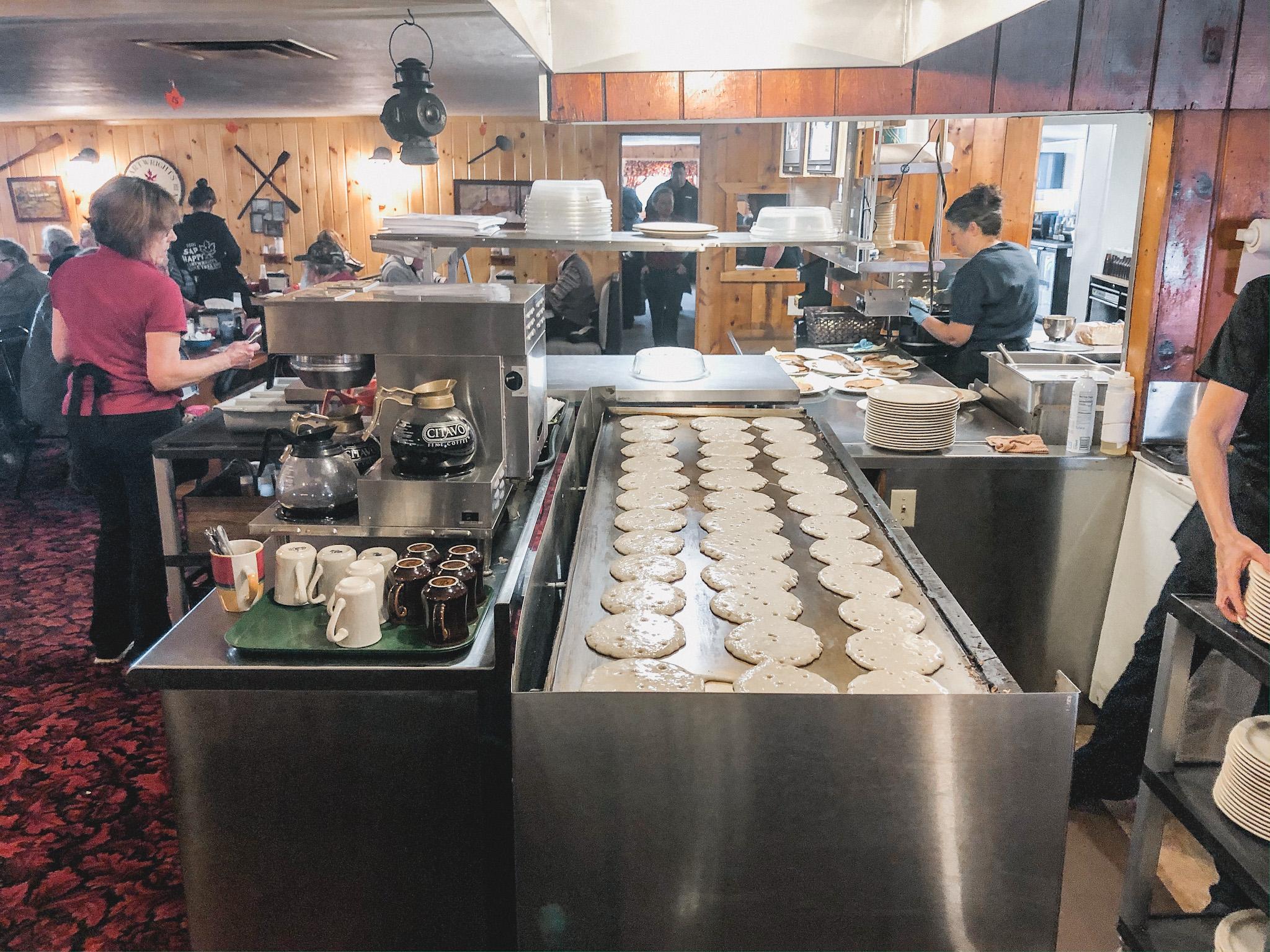 We recommend sitting at the bar if you can! From this view you can watch all the Buckwheat Pancake magic happen while you wait for your food. These pancakes are locally renowned and the syrup is Grand Champion of the Wyoming County Fair!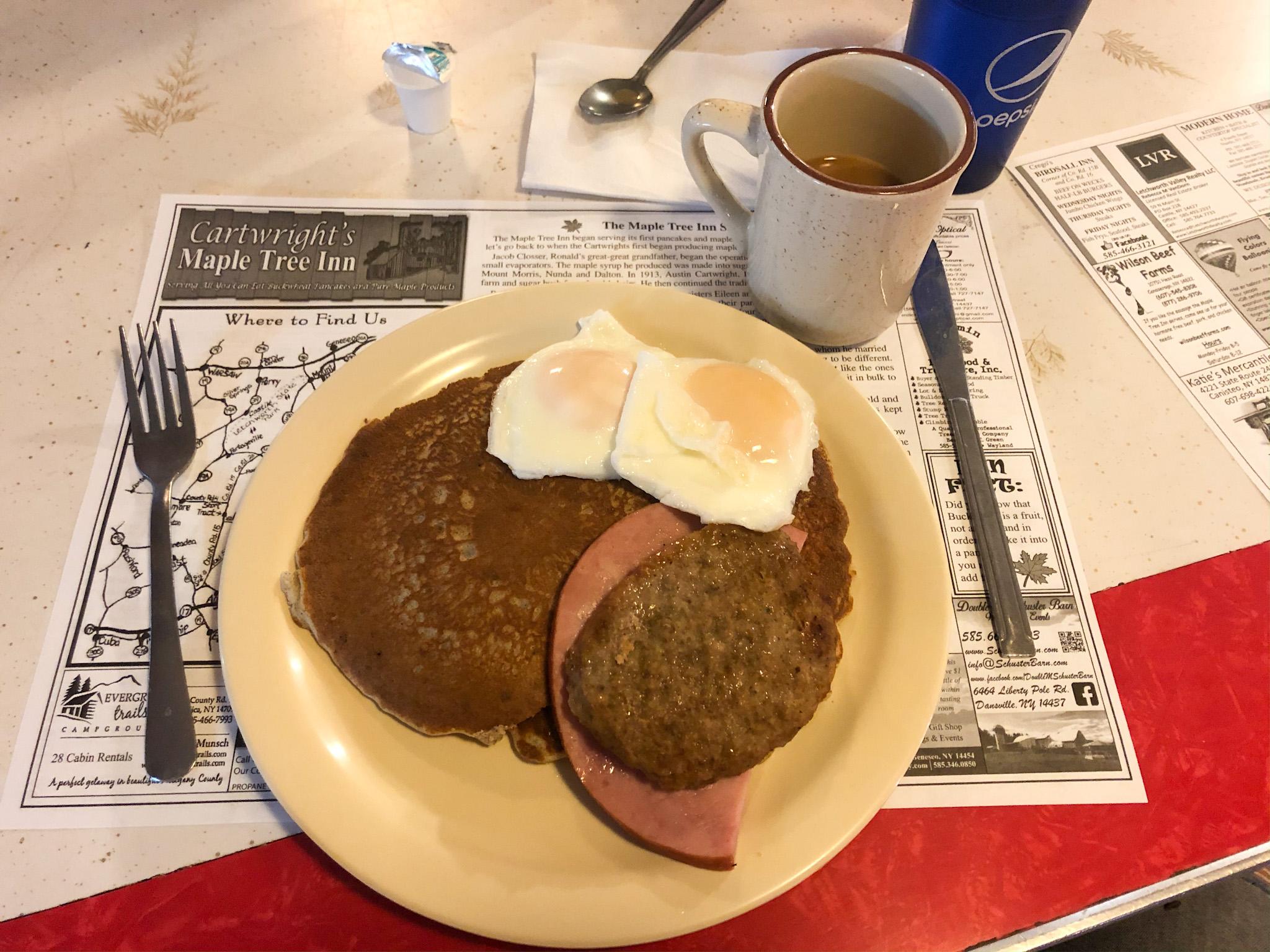 The "Granny's Favorite" is our pick off of the menu, especially if you're the food mixing type. Pour syrup right over top and enjoy the savory and sweet flavor combinations. Before you're even done, they bring you another plate of pancakes taking all-you-can eat to another level.

After you enjoy your food be sure to head downstairs to watch the maple making in action! Enjoy the antique decor on your way down to the sap boiling room - around every corner there's a piece of the story told.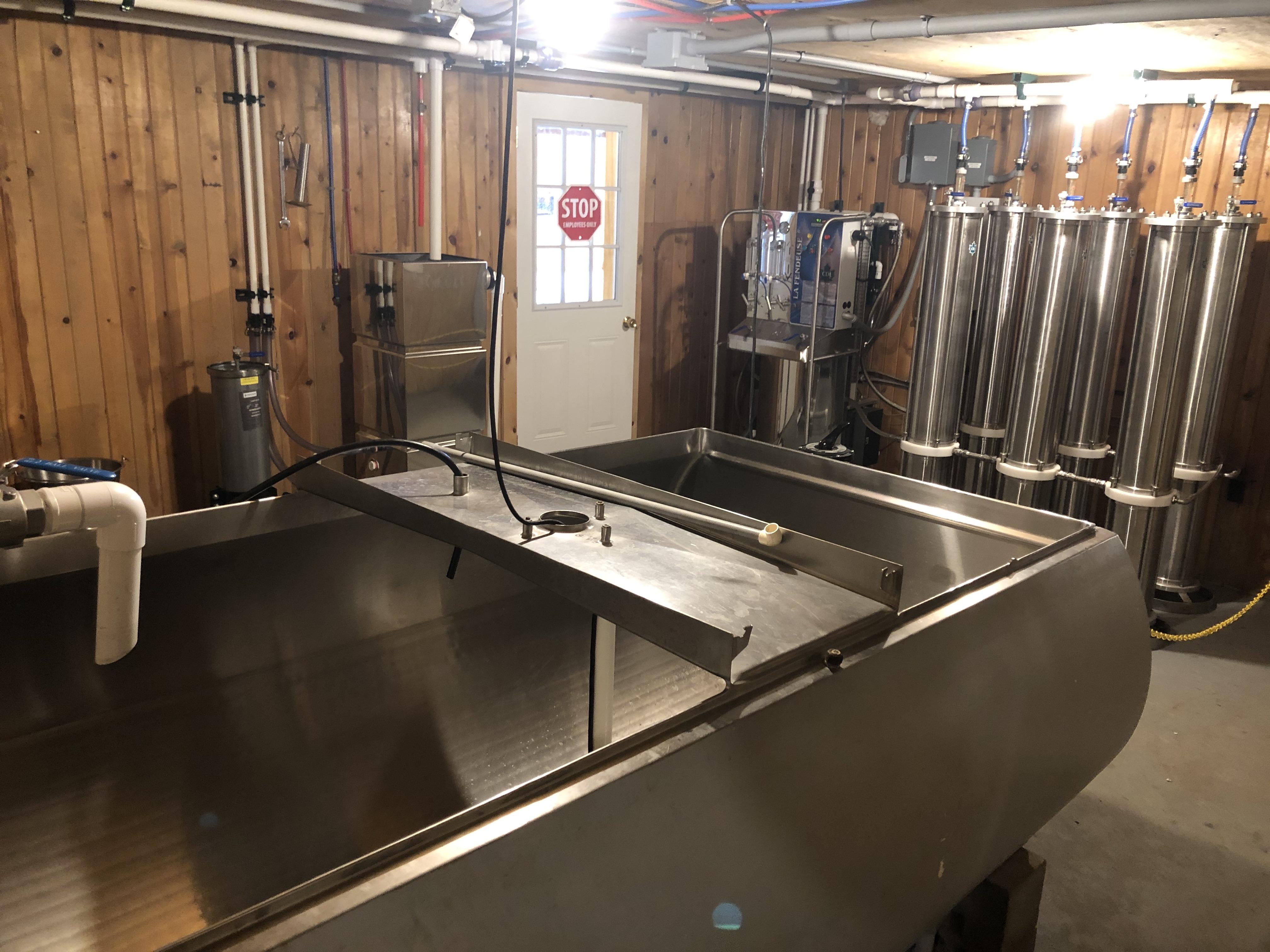 Get there quick! This establishment is only open seasonally through the peak of Maple in New York!