Al Lorenz Park-Finger Lakes Trail Loop
About the Trail
This 4 mile loop trail starts at the Genesee Valley Greenway Parking area just off Route 36 on the west side of the Genesee River, near the entrance to Letchworth State Park.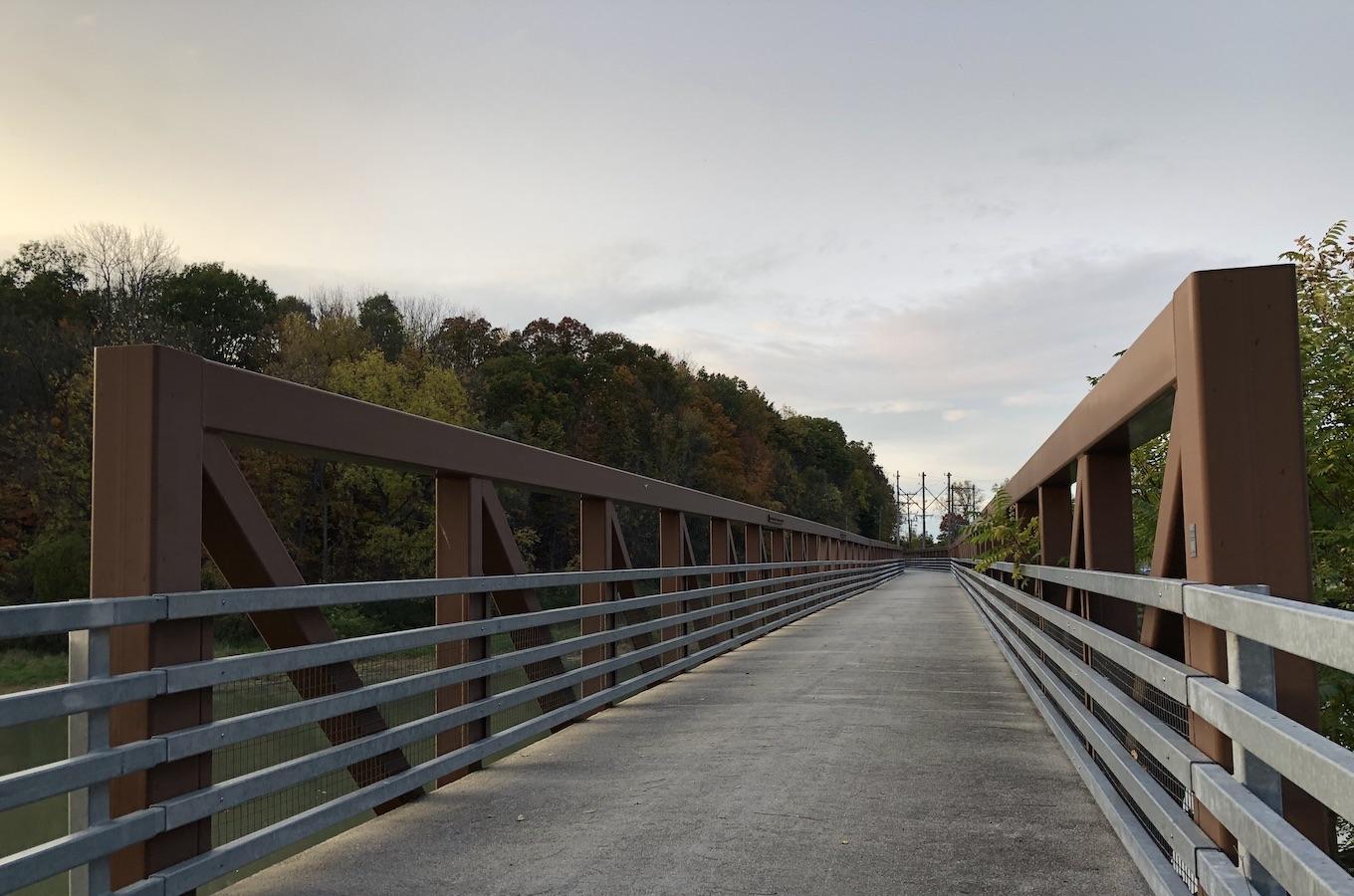 Head east on the Genesee Valley Greenway across the Genesee River Bridge until it intersects with the Finger Lakes Trail at Sickles Street. Head right up the hill to Murray Hill and Al Lorenz Park.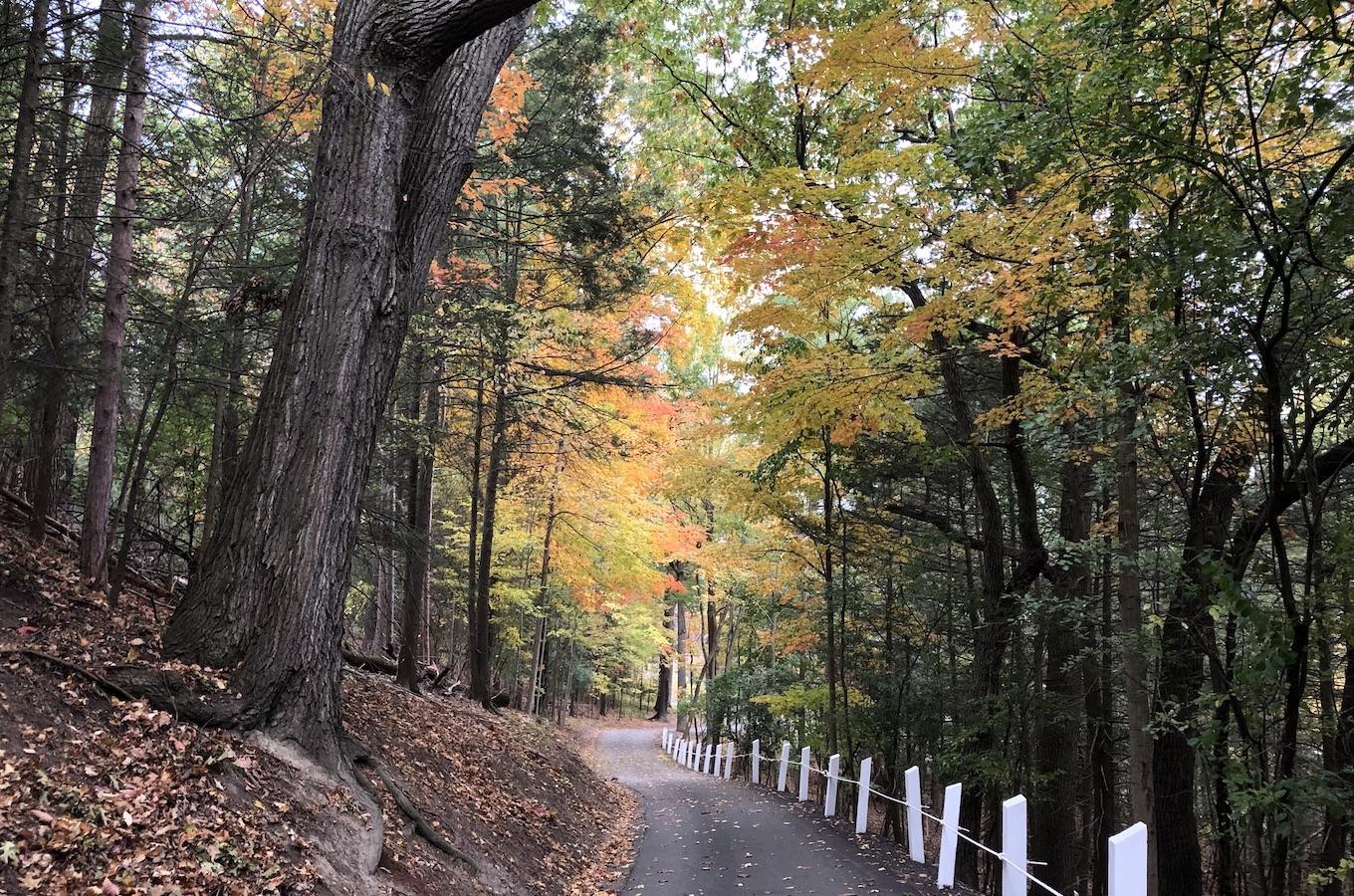 At the top of the hill you will pass the Genesee Valley Council on the Arts which houses a gift shop and three galleries, including the New Deal Gallery, the only gallery in the nation dedicated to 1930s WPA artwork.
Continuing on the Finger Lakes Trail from Murray Hill you will enter Al Lorenz Park, an 80-acre park nestled between the Genesee River, the Mt. Morris County Campus and Letchworth State Park. The park features a series of serene ponds, trails, gazebos and pavilions perfect for outdoor gatherings and picnics.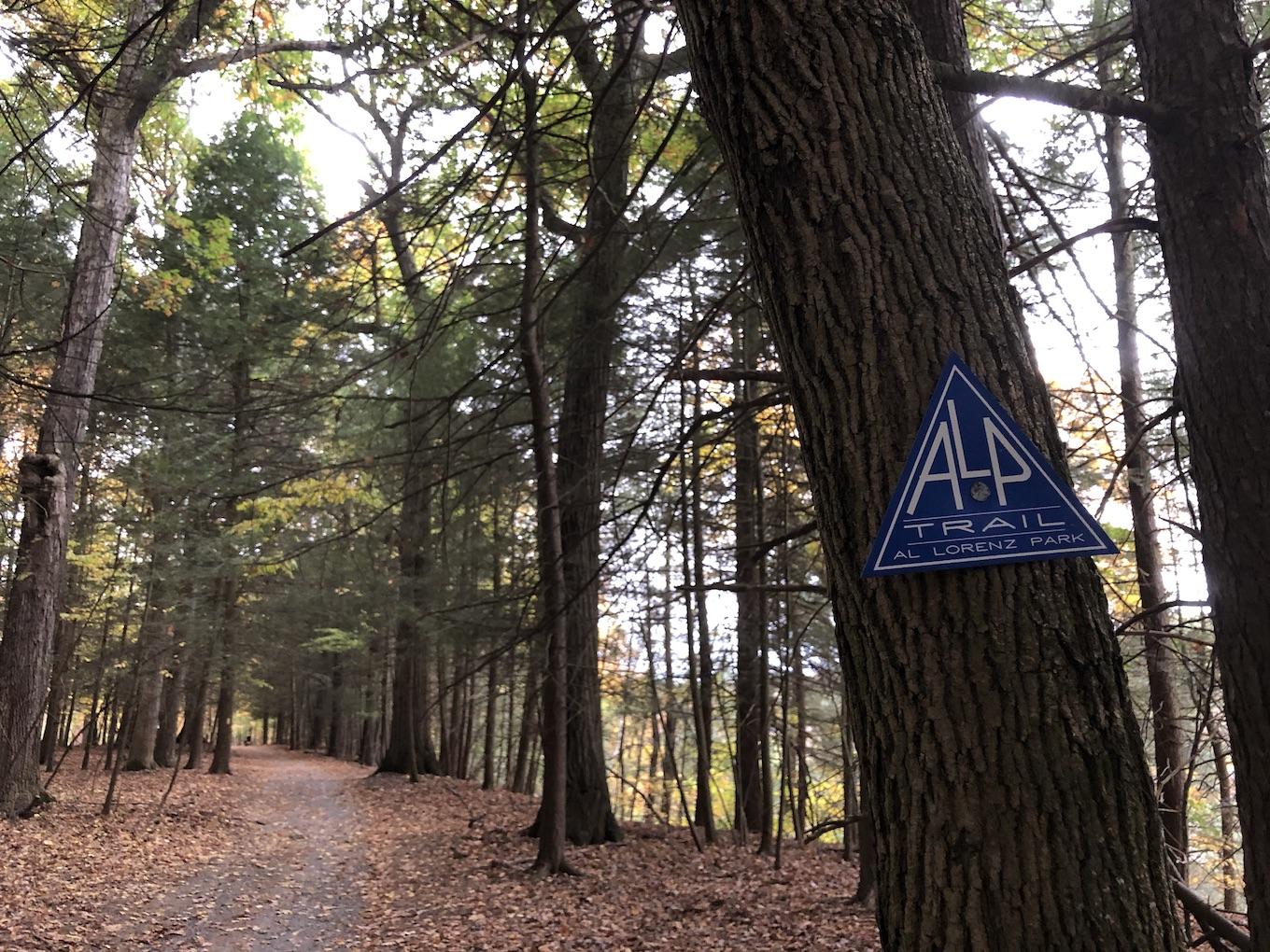 Continue north through the park staying alongside the river until you pick up the Finger Lakes Trail again. This section of the Finger Lakes trail will take you along the Genesee River to the Mount Morris Dam where the gorge deepens and becomes more dramatic.
At the Mount Morris Dam, return the way you came along the Finger Lakes Trail back to Al Lorenz Park. Once you reach the park turn right and head east through the park until you reach Al Lorenz Drive.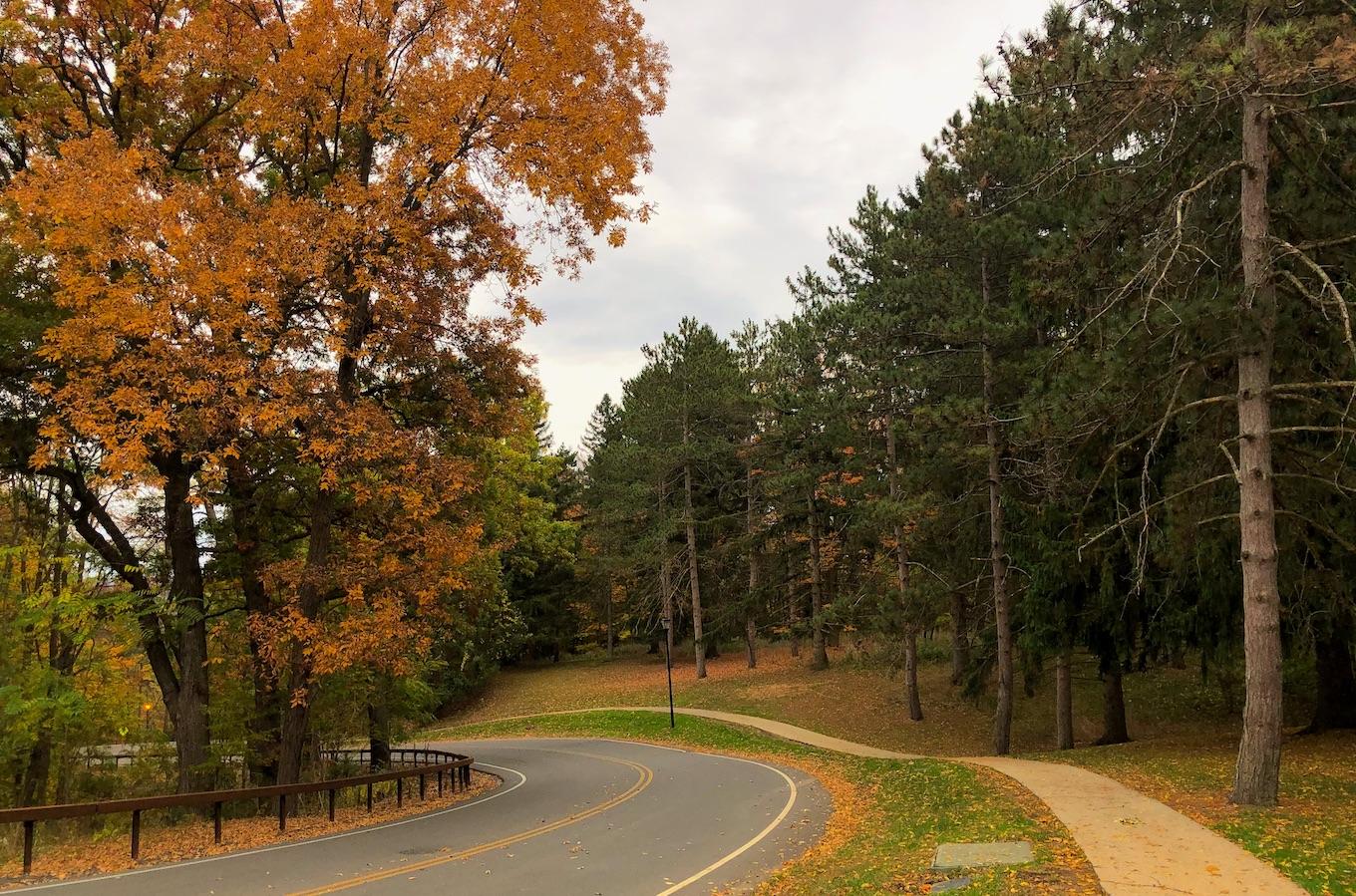 From here you'll walk through the Livingston County Campus down the hill until you reach Main Street and the Genesee Valley Greenway.
Turn left on the Greenway to head back towards the Genesee River bridge where, if you time it right, you can enjoy the sun setting over the river as you make your way back to your car.