Note: Be sure to call ahead to confirm business hours of operation as some of these businesses may be temporarily closed or have limited hours of operation due to COVID-19 shutdowns.
In America Soul Food is most commonly associated with a type of African American cuisine that originated in the South and fuses together culinary traditions from West Africa, Western Europe, and the Americas. Sweet potato pie, stewed collards, ham hocks, black eyed peas, fried catfish and cornbread are all examples of American soul food.
While this is how we define Soul Food in the U.S., most cultures have some form of Soul Food or comfort food. In my house it was my Irish grandmother's boiled dinner and my Filipino father's Adobo. So what makes food soul food? Most soul food was created by people who had to make do with very little, so common characteristics include humble ingredients and big flavors. It's food that evokes nostalgia and a yearning for home. It fills your belly and your heart all at the same time. In a word - soul food is love.
If you're looking for some love this Valentine's Day - look no further than these three heart-made dishes.
Peasant Soup - Euro Cafe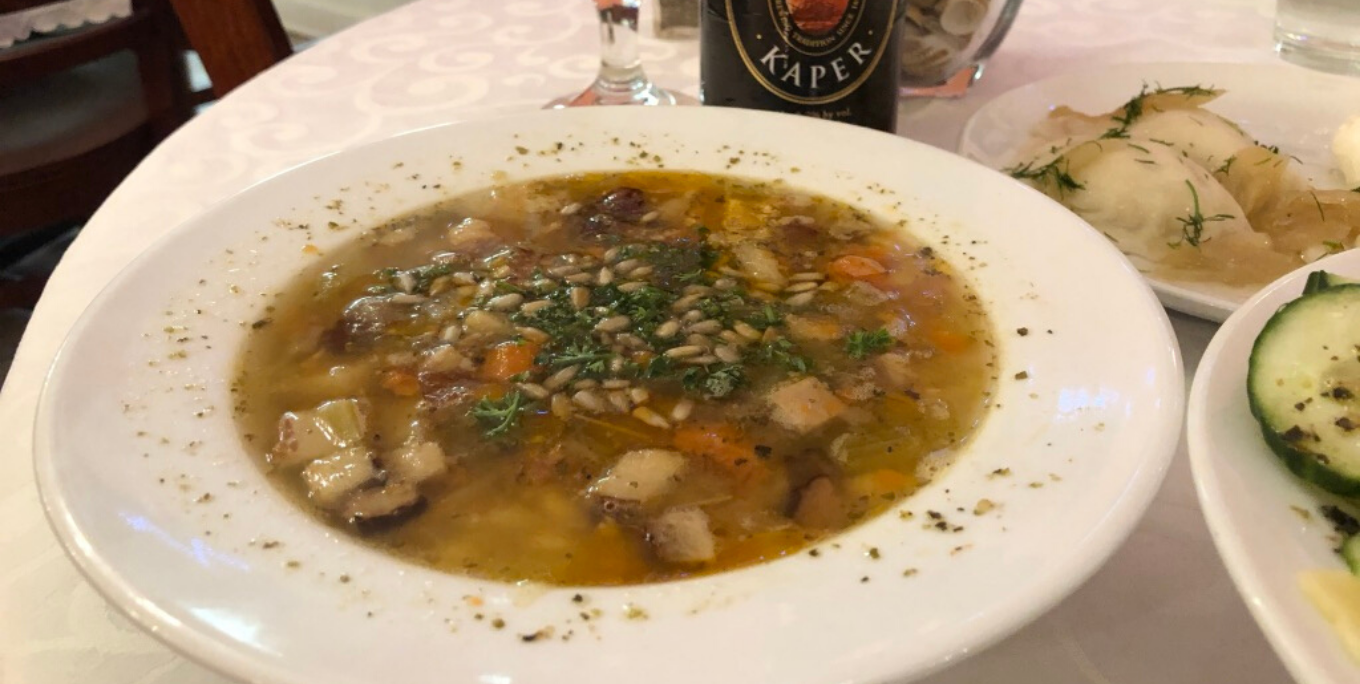 The Euro Cafe in Geneseo serves homemade Polish and European food from scratch using fresh ingredients and family recipes passed down to owners Krystyna Skrzypek and Margaret Zdzieszyński. One of the best family recipes on the menu is Margaret's mother's Peasant Soup. Made with thick slabs of smoked bacon, hearty potatoes, carrots, and fresh parsley, what sets this soup apart is the homemade spaetzle (a type of dumpling noodle) and toasted sunflower seeds sprinkled on top which makes this soup both familiar and unlike anything you've ever tasted. Read Euro Cafe's recent review in the Buffalo News by food editor Andrew Z. Galarneau.
Sancocho - Boriken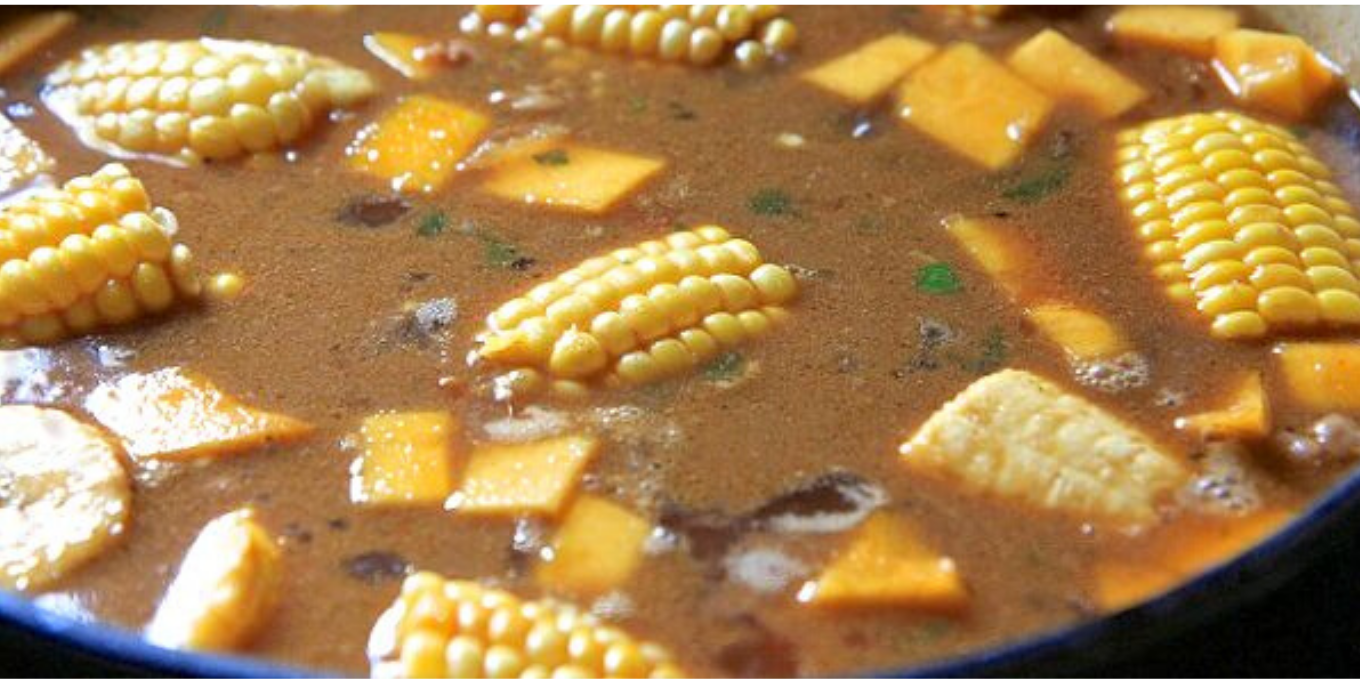 Sancocho is a hearty, traditional soup found in many parts of Latin America. Now Western New Yorkers can get their fix at Melanie Alvarez's new Puerto Rican eatery in Mount Morris - Boriken. Melanie's Sancocho is a homage to her grandparents who used to make the dish every Sunday back in her native Puerto Rico. Ingredients include root vegetables that most people could grow in their yards like yams, cassava, and taro. Melanie's version is made with pork, plantains and recao (culantro) and is best eaten with white rice.
As of January 2021, the Hole in the Wall is closed for the foreseeable future. We highly recommend visiting their sister restaurant, Ration Wine Bar, to taste chef Travis' latest creations.
St. Louis BBQ Ribs - the Hole in the Wall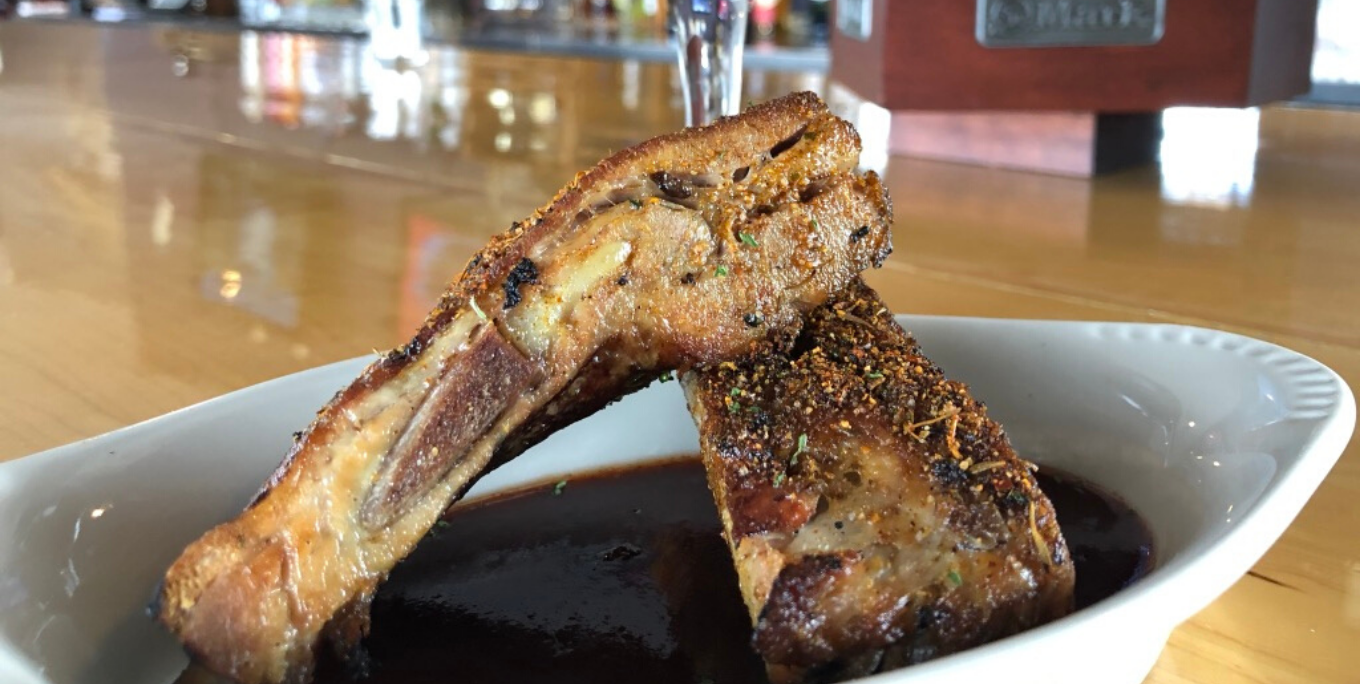 Hole in the Wall Chef Travis Barlow is known for making food with heart. From Sunday Dinner classics like Homemade Chicken & Biscuits to lavender honey butter with sea salt, Barlow has made the Hole in the Wall the go-to place for elevated comfort food. Hands down one of the sexiest offerings on the menu are the St. Louis BBQ Ribs. Brined in brown sugar overnight then rubbed with a special mix of thyme, cumin, cinnamon and paprika, these delightfully fatty pork ribs are lovingly smoked for eight hours until the meat is fall-off-the-bone tender. What puts these ribs over the top is the ancho chile BBQ sauce made with local honey which is sweet, smokey and slightly fruity. Pair these ribs with a juicy, full-bodied red like the Atom Cabernet.