Secret Greenway Hotspots for Skiers and Snowshoers
Even finding the Genesee Valley's canal-turned-railroad-turned-state-park can be intimidating.
For the most part, 'the Greenway' is a narrow lane of cinders, gravel and mowed grass that stretches from just north of Elmwood Avenue deep in the city of Rochester to the truly tiny Village of Cuba, a staggering 90 miles to the south.
The trail is mostly hidden from roads by trees and you have to know where to go to even get on it. Some of the best spots to park and jump on trail are, of course, unmarked. Even some otherwise convenient parking areas might not be plowed in time for a ski. Because the Greenway is so long and even getting to it take some insider knowledge, each access point presents opportunities as different as if they were separate state parks.
In the summer, the Greenway is an unbeatable gentle-grade path for running, biking, or just getting some steps in on a long lunch break. When the snow falls, this place becomes a best-kept-secret paradise for cross-country skiers. When snow really piles on, the Greenway is a rare chance to put steady miles on your snowshoes.
The path is wide open and straight thanks to the trains and barges that used to run on the rail bed and former canal under your very skis. Unlike the great trains, however, a skier or shoer can have a tough time crossing busy roads.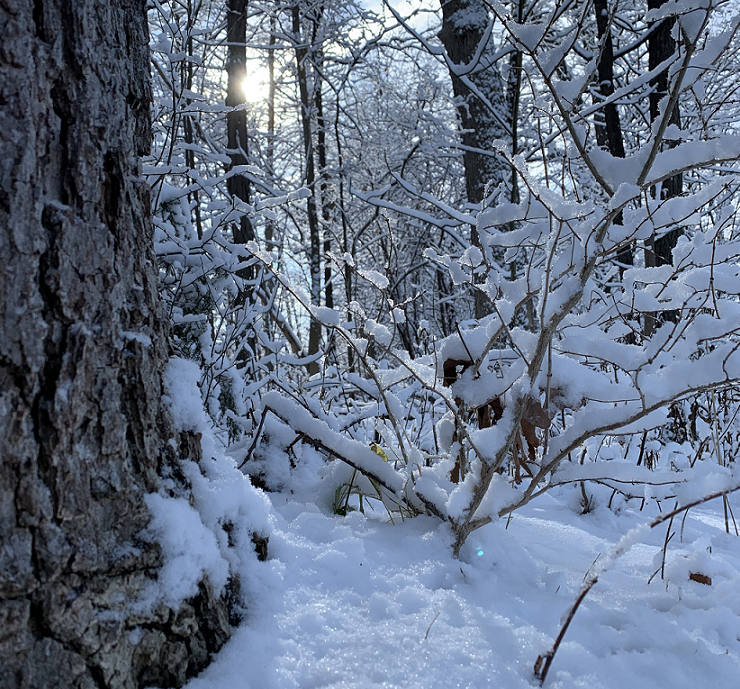 The key to a successful ski on the Greenway is knowing where to find the right access point that puts you on a two or three-mile stretch with as few road crossings as possible. Pick your entry point well, and you can take a quick jaunt without crossing a single road. In the winter, you might not see another human soul.
The first to try is at York Landing. This is a marked parking spot on the north side of York Landing Road between York Road and Craig Road in the Town of York. You could head south for three miles to Genesee Street, or north for three miles to Fowlerville Road. The way is wide open and can be windy, but the trail is well worth it.
The trail commands a view of sleeping farm fields that attract shy mice, which in turn attract arctic predators like short-eared owls, northern harriers and snowy owls. Nations Road to the east is some of the best arctic raptor watching in the country, especially for short-eared owls.
For a more off-the-beaten-path spot, you can head south on Rte. 20A to Cuylerville. Near Canal Street approaching a steep southward curve in 20A is a parking area that isn't marked on Genesee Valley Greenway State Park's official map. It isn't maintained or plowed, either, so deep snows might force you to park roadside or just south in Cuylerville.
This presents one of the valley's best skiing and snowshoeing opportunities, with a slight downhill grade north to Chandler Road in York. The trail crosses farm fields, a pond, and dives through a newly forested spot in the north.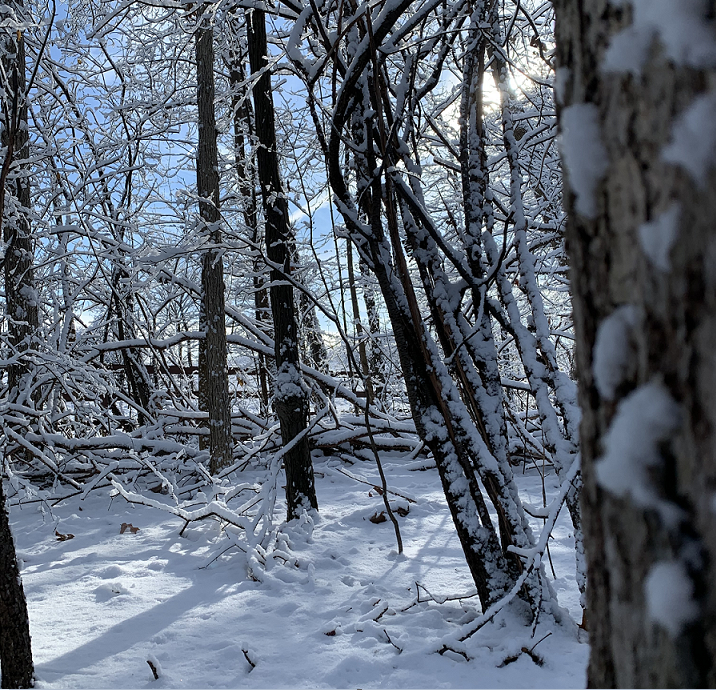 Another 46 miles to the south is an unmarked access point at Rte. 19 and Crawford Creek Road in the Town of Belfast, which presents an opportunity to see the old canal's only surviving warehouse. The canal that first defined this route used a warehouse at the Greenway's intersection with Hughes Road starting in 1853.
The way skirts a small pond on the two-mile ski to get to the warehouse itself, which is on the National Register of Historic Places.
Once a skier or snowshoer masters these few spots, the door is open to discover new favorite honey holes on the Greenway. The official map is available here, but keep in mind that some of the best spots are unmarked and can only be found by exploring.