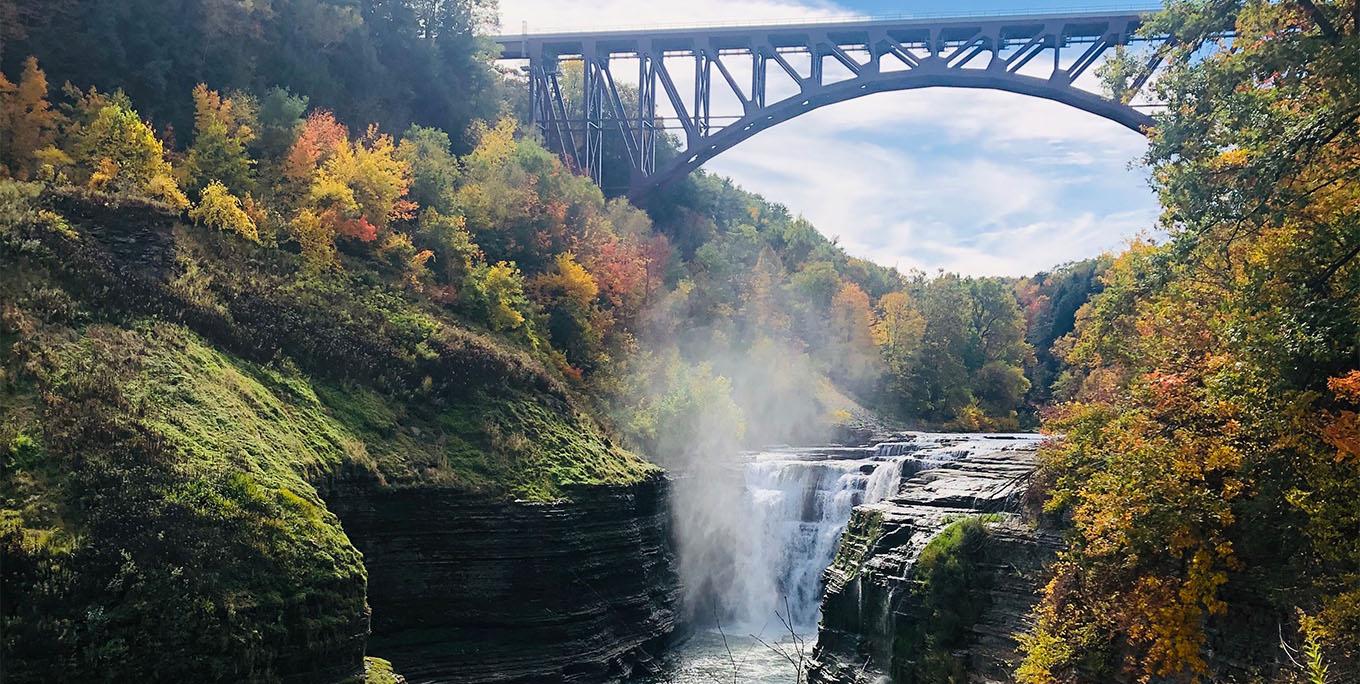 Dreaming of a perfect fall getaway for you and your favorite person? This weekend retreat near Letchworth State Park might be just what you need to relax, reconnect and unwind--all while social distancing.
I don't know anyone who couldn't use a mini vacation right now. With the COVID-19 pandemic still making it impossible to check many destinations off my travel wishlist, I decided it was time to look a little closer to home. Since my boyfriend Jon recently moved to the Genesee Valley, I seized the opportunity to introduce him to my favorite spots in and around Letchworth State Park over one weekend. Fall is one of the best times to explore the area, with foliage covering the hills, lots of seasonal food and beverages to try, and enough sunshine left to enjoy an outdoor meal or two by the water.
Saturday:
1:00 PM Drinks at OSB Ciderworks
A visit to OSB Ciderworks in Lakeville kicked off our fun. This family owned craft cidery is a funky, fresh spot set up in a converted garage with huge doors that open onto the patio facing Conesus Lake. All of their ciders are made from fresh New York apples, pressed and brewed with other local ingredients right on the premises.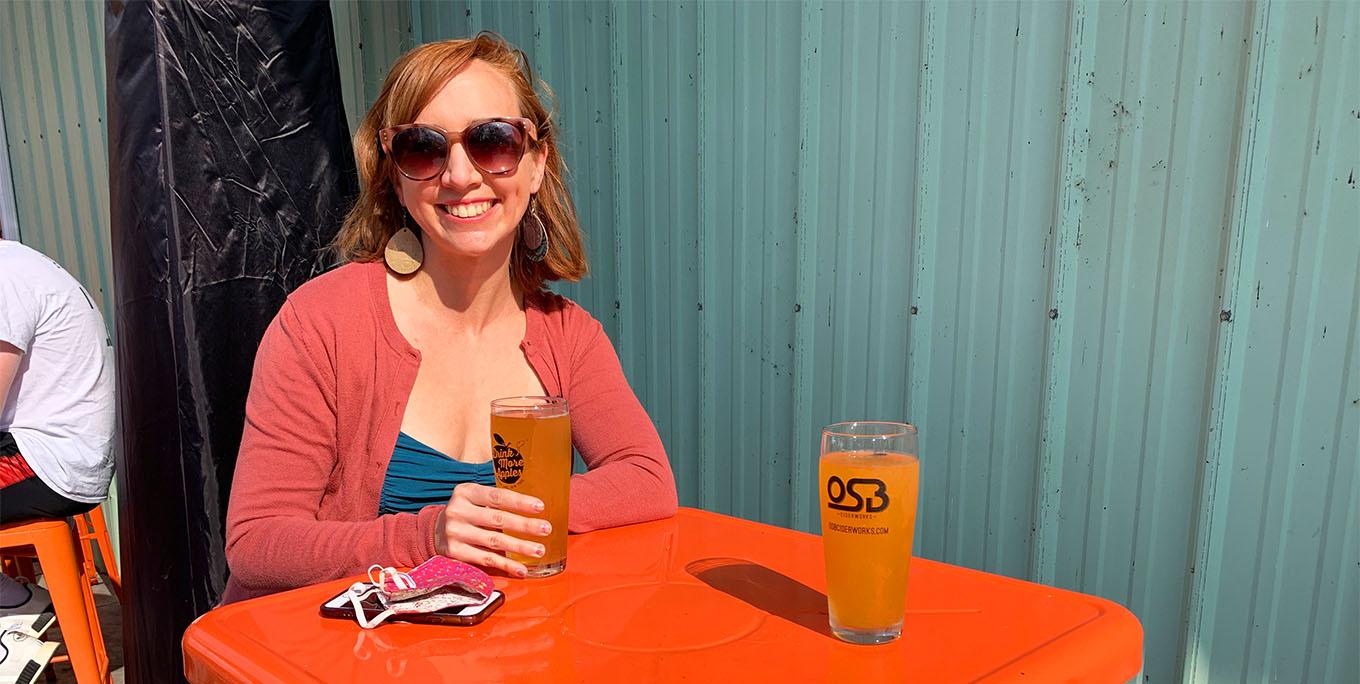 Despite the summer-like weather, we decided to go seasonal and try the "Hold the Crust" Apple Pie Cider. A cold refreshing drink with fall flavors couldn't have been more appropriate for a day that combined the beauty of fall foliage with summer temperatures. I'd have been happy sitting on the patio sipping cider all afternoon but our weekend was just getting started!
2:30 PM Visiting Vitale Park
It wasn't on the original agenda, but we passed Vitale Park while leaving OSB, and I couldn't resist a pit stop. This adorable public park sits right on the shores of Conesus Lake in Lakeville. Perfect for a gentle stroll and some people-watching, Vitale Park also features docks in the summer and is home to plenty of duck families. We sat for a minute on a bench overlooking the water and mosied around the short trails enjoying the landscape before heading toward Perry.
5:00 PM Drinks and Small Plates at Ration Wine Bar
With the warm weather holding out and Ration's newly updated food menu, I suggested we skip the full restaurant experience in favor of drinks and small plates on the patio of my favorite wine bar. Thankfully for Jon (who's not much of a wine drinker), Ration also has an array of delicious cocktails and plenty of craft beers on tap. He sipped a Moscow Mule and I enjoyed a creative rhubarb ginger cocktail topped with prosecco!
Ration's food options are focused on charcuterie-like meat and cheese plates, perfect for couples to share. We noshed on the vegan-friendly options including the silky smooth hummus, gourmet olives, and the hearty grain bowl. Don't forget to order an extra plate of the toasted homemade bread; it's borderline addictive and you'll want to take some home for later.
Sunday:
11:30 AM Brunch at the Glen Iris Inn
Since the historic inn in the heart of Letchworth State Park isn't currently accepting reservations, we tried to beat the crowd by arriving for the earliest possible lunch seating.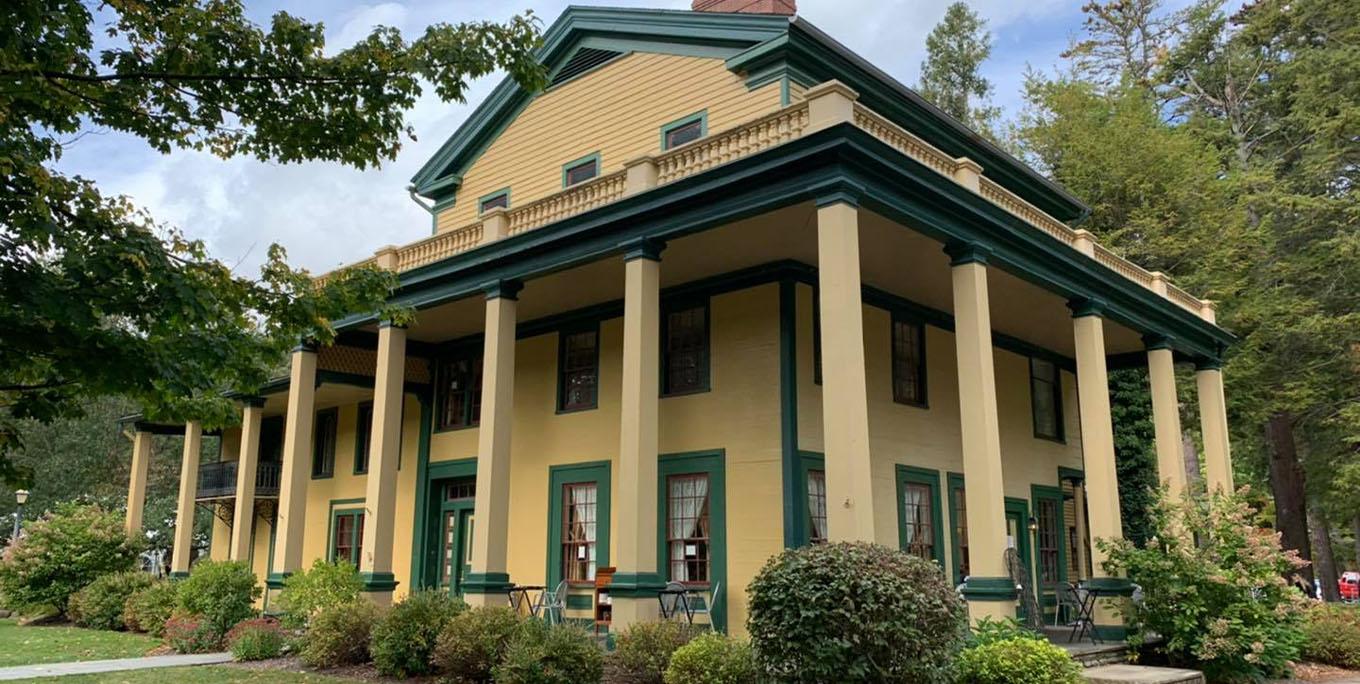 The Glen Iris is keeping things COVID safe by offering heated outdoor dining under their large event tent, where you get the unbeatable experience of eating surrounded by fall foliage while staying warm. The tent keeps out bugs while letting the soundtrack of the park's largest waterfalls drift in. After devouring our burgers (including a vegetarian Beyond Burger for me), we were well fueled for a hike!
1:00 PM Falls & Foliage Hike at Letchworth State Park
Jon had never visited Letchworth in the fall so we stuck to the essentials: a short hike along the Gorge Trail where you see the park's most iconic sites, the middle and upper falls. We entered the trail from stairs descending from the lookout point outside the Glen Iris and followed it southward (stopping for plenty of photo ops along the way). With the ideal weather, plenty of others had the same idea as us but the crowds thinned out as we reached the trailhead near the trestle that stretches over the gorge.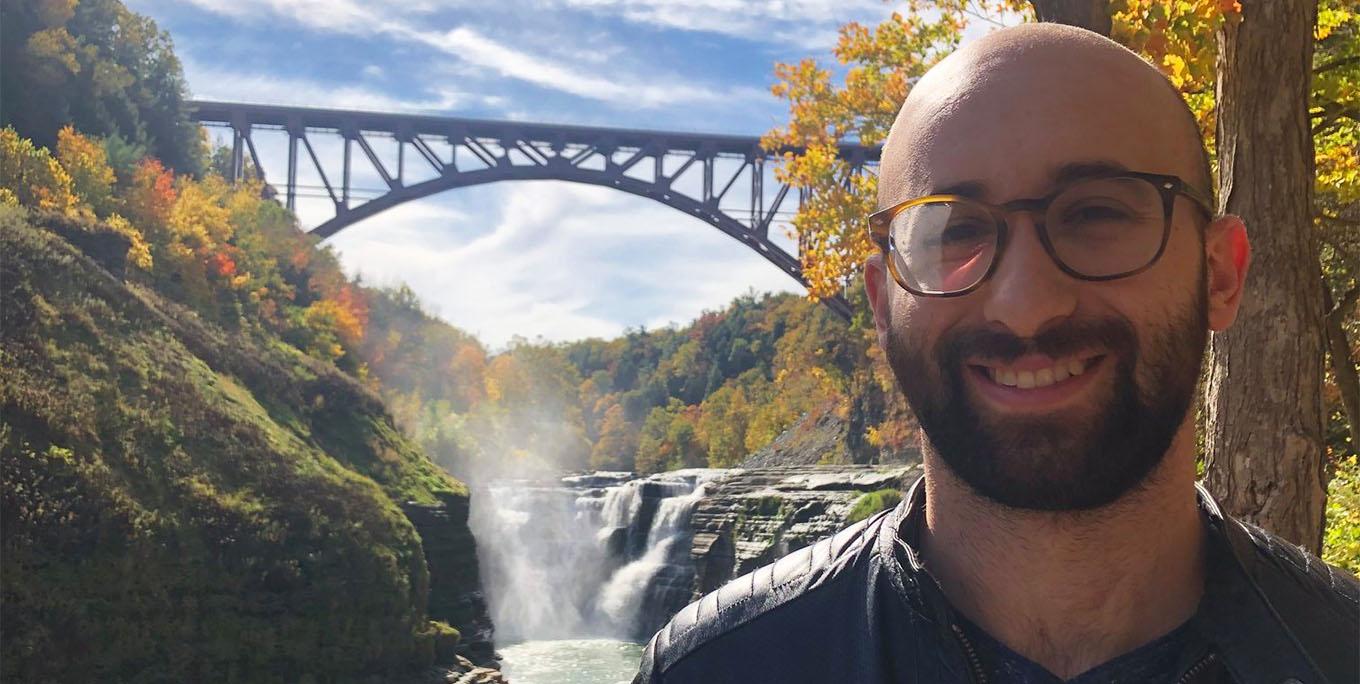 This trail includes lots of stairs, so be ready to get your heart rate up!
3:30 PM Ciders and Donuts at Castile Cider Mill
After our hike we were more than ready for a sweet treat from the region's cutest locally owned cider mill that's just outside the Castile entrance to Letchworth State Park. Along with cider, the mill offers classic western NY style frycake donuts. We grabbed two warm ciders plus a box of donuts for later, before making our way to our next destination.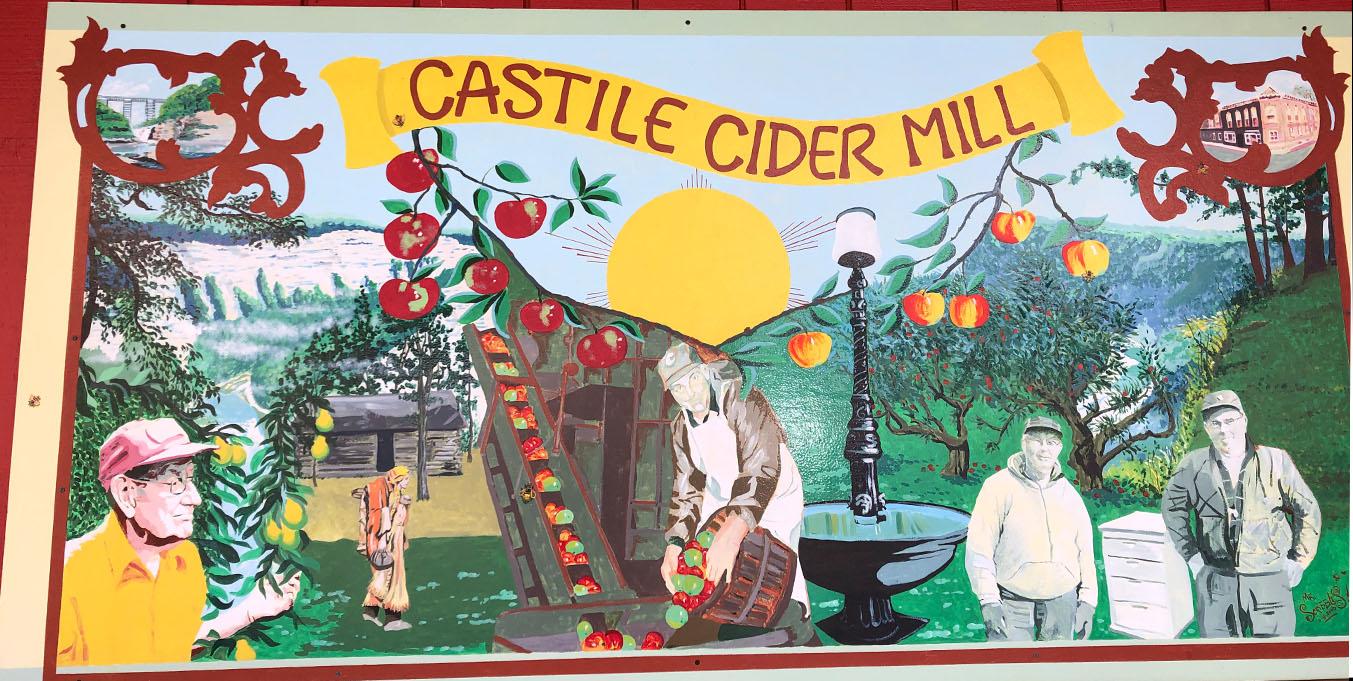 ---
I'm so glad we got to experience Letchworth in the fall, with the gorgeous foliage framing the waterfalls. I'll be spending all winter dreaming about the next time I can get away to explore the area!