Perry is a small town with a big city arts and culture scene and a growing craft food and beverage movement that is helping put the Genesee Valley on the map as a food tourism destination. Nestled between the natural beauty of Letchworth Park and Silver Lake, Perry is the perfect place to enjoy a weekend getaway or launch your next outdoor adventure.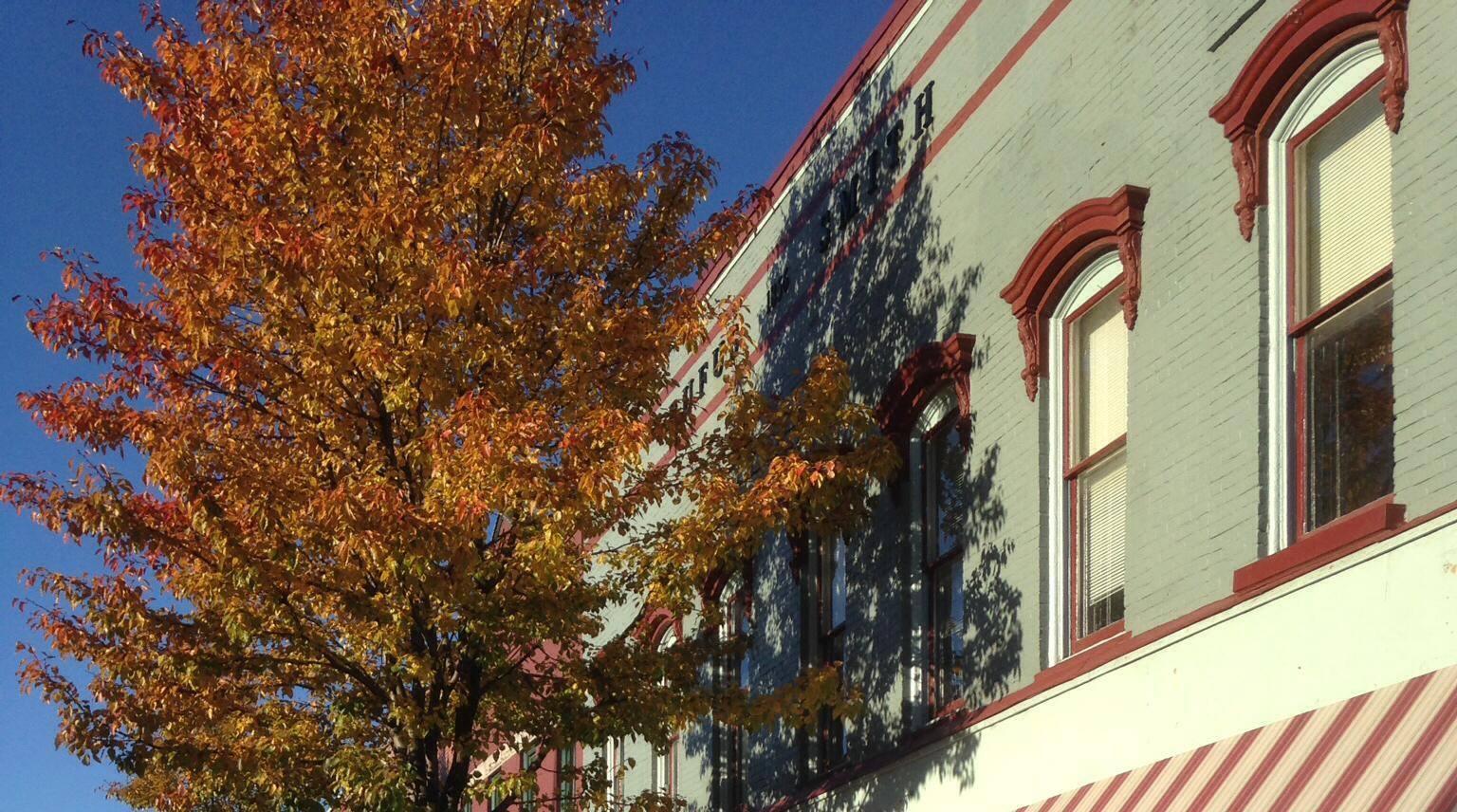 HISTORY
Perry is a thriving community nestled between the natural beauty of Letchworth Park and Silver Lake. Early European settlers were attracted to ample water resources and fertile land. From this agrarian base, industry, particularly textiles and agricultural manufacturing, made Perry an appealing place for immigrants to settle.
Perry played a prominent role in early American history, hosting tens of thousands at Pioneer Picnics to hear presidents and suffragettes speak, and being the childhood home of President Chester A. Arthur. Residents still keep an eye out for the Silver Lake Sea Serpent, first sighted in 1855 – its likeness is found in art installations, in the village's logo and at the splash park.

A THRIVING DOWNTOWN DISTRICT
In the last decade, Perry's government and its residents have made significant investments in downtown's streetscape and buildings. The renovated retail and work space is pedestrian-friendly, attractive, and has resulted in 30 new businesses.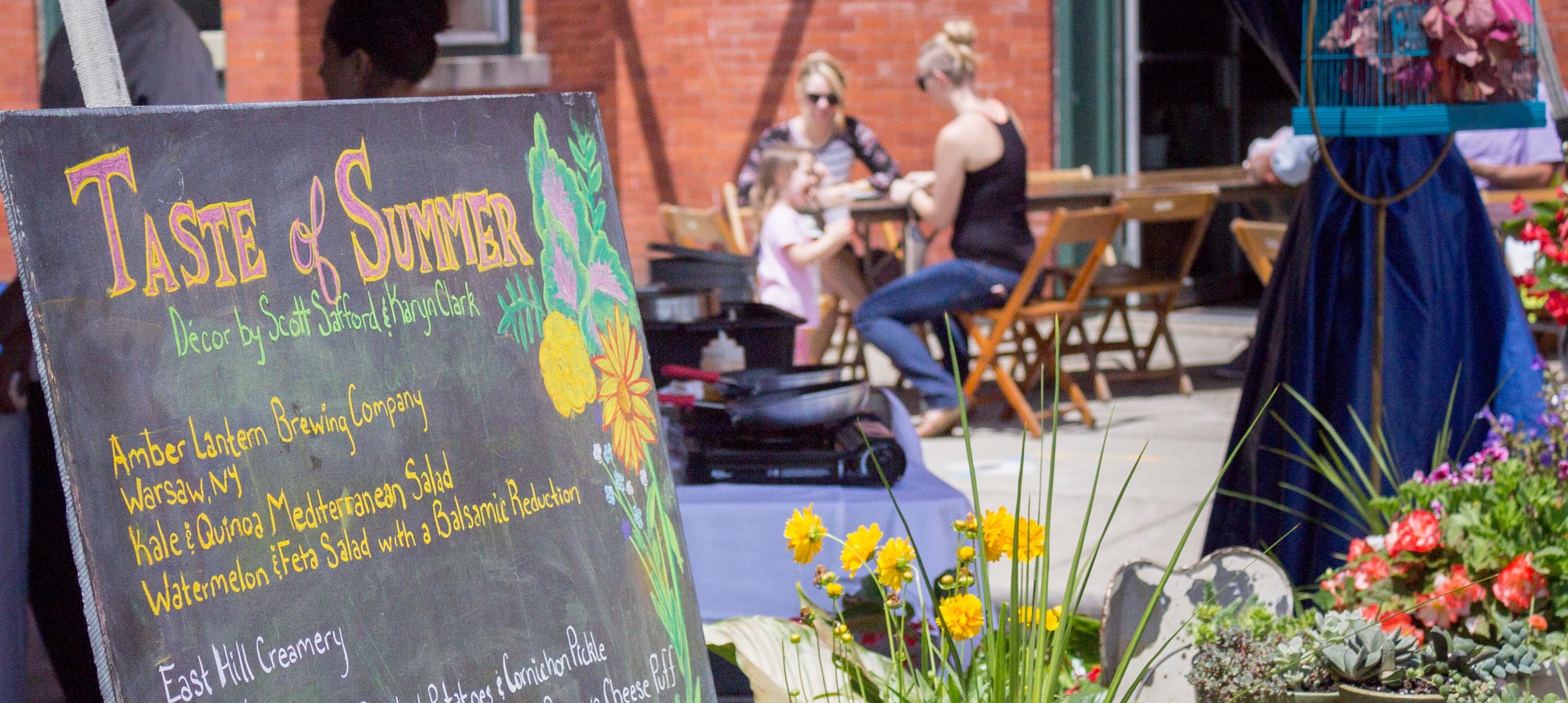 The Village hosts five artist studios, three art galleries, and two theaters. Our signature events are arts-based, including a Chalk Art Festival, a Plein Air Festival, a New York State Puppet Festival, a Taste of Summer culinary event, and a Last Night performing arts celebration. The Saturday Farmers' Market is a regional draw and includes artists, demonstrators and live music.
Perry's unique mix of culture and agriculture has encouraged locally created and sourced foods, including an artisan cheese creamery, a microbrewery, a local chocolatier and unique local food and drink establishments.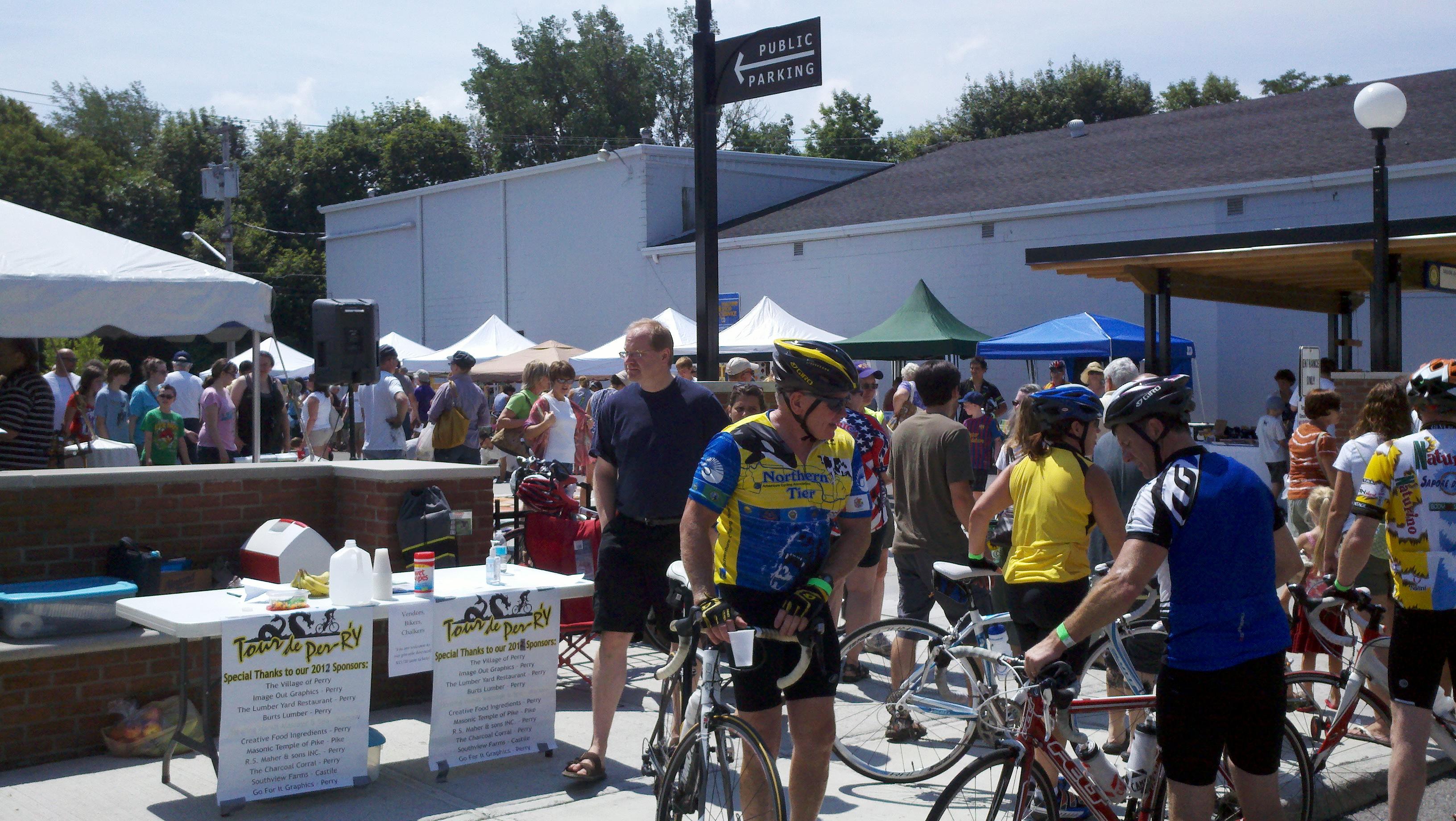 A GATEWAY TO OUTDOOR RECREATION AND ADVENTURE
And Perry's location in the heart of a natural recreation area has led to the creation of sporting tournaments, a triathlon, a bike riding club and year-round outdoor recreational activities. To build on our current outdoor amenities, Perry is implementing a master plan for a Silver Lake Trail to stretch alongside the Village's Silver Creek from the newly renovated village beach at the Lake through downtown and to the Genesee River in Letchworth Park.