How to Shop at Farmers Markets This Season
Be sure to check local listings before venturing to a Farmer's Market as some have not decided to open this season due to COVID-19
We know that shopping at your local farmer's market is not only a perfect way to support your local economy and farmers, but it can be a charming experience and a great start to your weekend. Although we certainly don't want to dampen the fun, things look a little different this season, so when you head out to grab locally grown goods, be sure you are taking precautions in these times to protect yourself and others.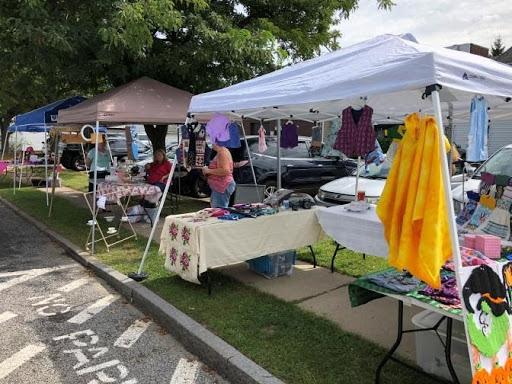 Have your list prepared with what you need.
Lingering in a crowd of people or taking multiple loops through the vendors can be potentially dangerous in terms of stopping the spread of the novel coronavirus. Be sure you know exactly what you need. Even better, know who you'll get it from to optimize your time spent.
Don't forget your PPE!
Personal Protective Equipment not only stops you from spreading germs, but it also ensures that you yourself are protected. Please be sure you enter the market area masked and have hand sanitizer and/or gloves on hand.
If you're sick - stay home!
There are plenty of other market shopping opportunities, by entering a heavily populated area with a compromised immune system you put yourself at risk of contracting another sickness and with infecting others. If you are showing any symptoms please stay home.
Avoid getting too close to other shoppers.
To comply with New York State mandated social distancing policies, please try to stay at least 6 feet from others. When making an exchange with a vendor, keep it prompt and move along quickly.
Be prepared with cashless payment to avoid the exchange of cash and coin.
Check ahead of time on the market's Facebook or other social media pages to be sure that cashless payments will be accepted by the vendors. This also saves you the trouble of taking cash out and helps with a smoother transaction.
Wash all your produce when you get home.
Fruits and vegetables could use a gentle washing anytime you purchase directly from a producer. You can fill a basin with warm water and a small amount of bacteria-killing dish soap; be sure you rinse thoroughly.