Located in a historic train depot just 5 minutes from Letchworth State Park's North Entrance, Gatherings at the Depot is a unique cafe and artisan gallery offering a full espresso bar, specialty coffees, teas, smoothies, homemade soups, sandwiches, salads and pastries.
Open
Tuesday - Saturday: 7 am - 3 pm
Sunday - Monday: Closed
About the Cafe
Located in the Village of Leicester in a historic train depot, Gatherings at the Depot is a quaint cafe and artisan gallery...a place where the community can "gather" to enjoy good coffee, homemade food and unique works of art handrafted by local artisans.
See us on Facebook: https://www.facebook.com/GatheringsattheDepot/
About the Leicester Depot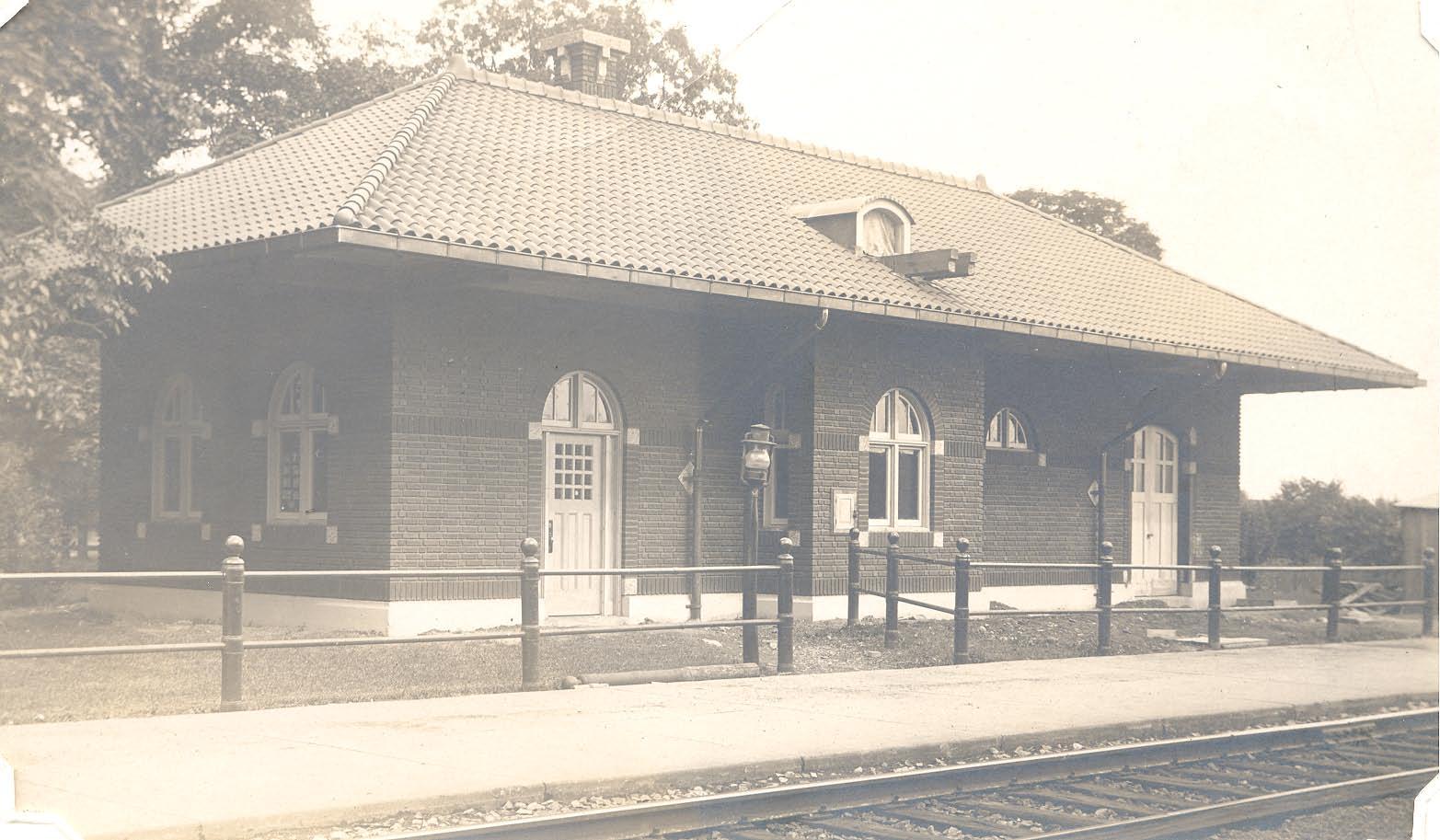 In 1915, DL&W buit an Arts & Crafts styled brick depot with three interior sections for passengers, ticket office and freight room. The Leicester depot had several years of prosperity as a passenger and freight station. It was even noted as a stop for the infamous "Phoebe Snow" passenger line. There was increased activity during the 1940's war era but by 1960 the DL&W ceased operations in Leicester. The Depot was listed in the national Register of Historic Places in 2005.
Felix Valentino, a lifelong Leicester resident and train enthusiast, purchased the depot envisioning a time when the building would reopen to serve the community once again. Sadly, Felix passed away in 2009. That same year his daughter and son-in-law, Joni and Vince Santucci, set out to fufill Felix's vision and opened Gatherings at the Depot - a place where the community can "gather" and enjoy each other's company.
Today the original ticket office serves as the central part of the Depot with a full espresso bar and prep area. The one-time passenger waiting room is now occupied by the original waiting room benches, cafe tables and chairs along with a warm, radiant gas fireplace that creates a cozy atmosphere. The historic freight room now hosts the artisan gallery and gift shop.
Amenities
Public bathroom available for customers
Local artisan gallery and gift shop
Wheelchair accessible
Kid-friendly
Good for groups
Free WiFi
Gift certificates available