Located in a historic train depot just 5 minutes from Letchworth State Park's North Entrance, Gatherings at the Depot is an artisan gallery and cafe specializing in locally handcrafted pottery, jewelry, ornaments and unique gifts for all occasions.
Open
Tuesday - Saturday: 7 am - 3 pm
Sunday - Monday: Closed
About the Art Gallery and Gift Shop
Located in the Village of Leicester in a historic train depot, Gatherings at the Depot is committed to showcasing original art and also accommodate arts education and outreach activities. Our goal is to provide an excellent opportunity for artists to creatively display their works of art for sale. While Gatherings at the Depot features original artworks and distinctive gifts, it also offers a full espresso bar, specialty coffees, teas, smoothies, soups, sandwiches, salads and delicious pastries.
About the Leicester Depot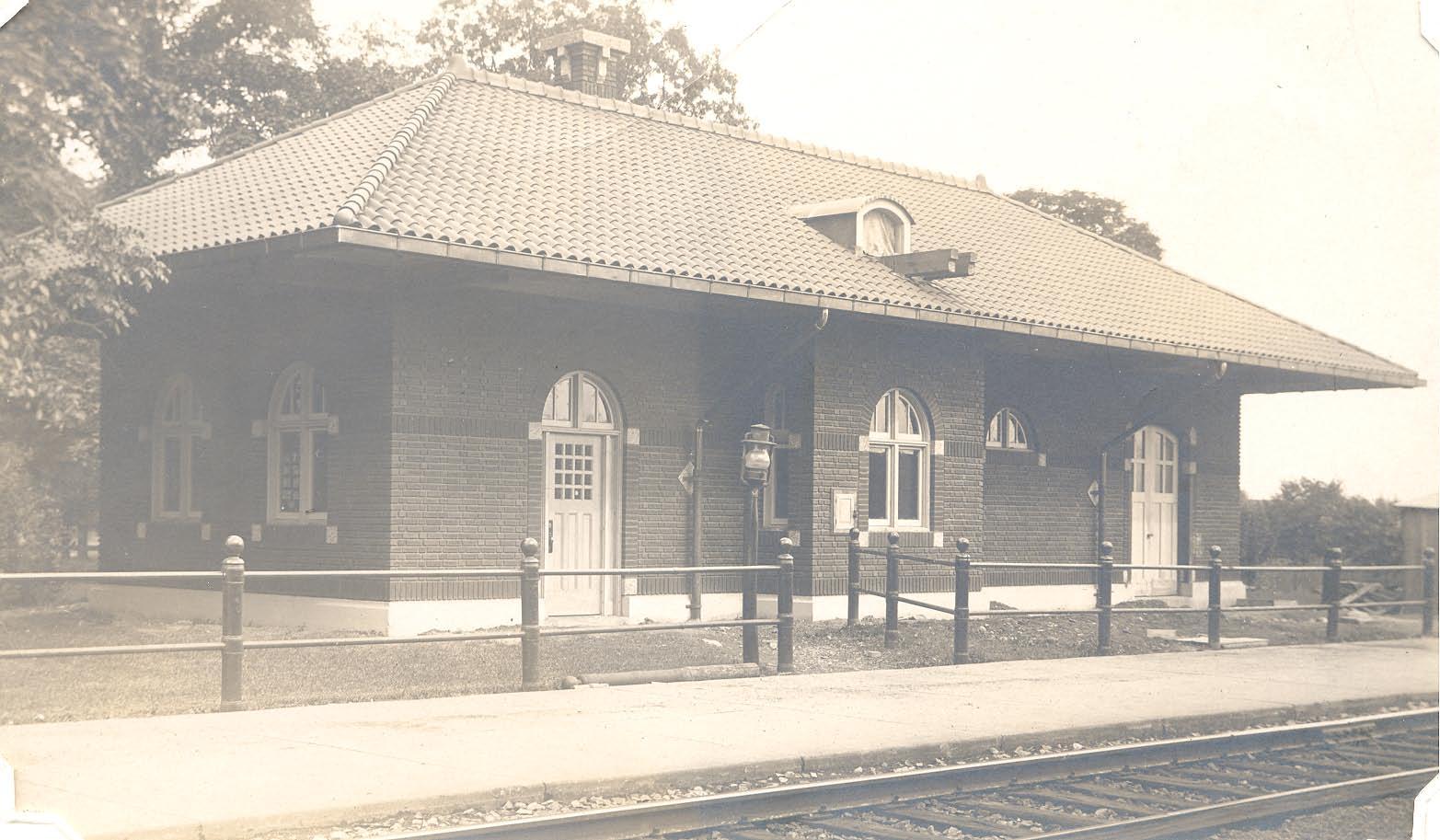 In 1915, DL&W buit an Arts & Crafts styled brick depot with three interior sections for passengers, ticket office and freight room. The Leicester depot had several years of prosperity as a passenger and freight station. It was even noted as a stop for the infamous "Phoebe Snow" passenger line. There was increased activity during the 1940's war era but by 1960 the DL&W ceased operations in Leicester. The Depot was listed in the national Register of Historic Places in 2005.
Felix Valentino, a lifelong Leicester resident and train enthusiast, purchased the depot envisioning a time when the building would reopen to serve the community once again. Sadly, Felix passed away in 2009. That same year his daughter and son-in-law, Joni and Vince Santucci, set out to fufill Felix's vision and opened Gatherings at the Depot - a place where the community can "gather" and enjoy each other's company.